UK Business Indemnity Insurance
---
---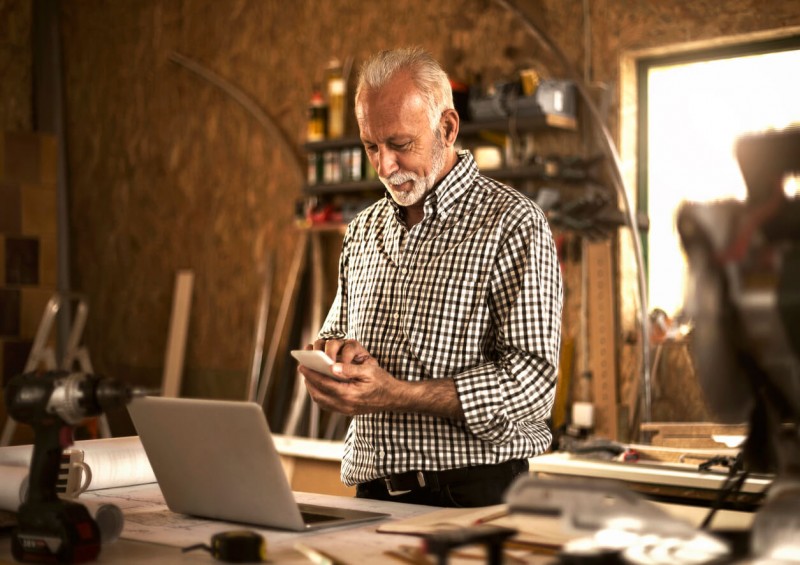 What is Business, Public or Professional Indemnity (PI) Insurance?
For the owner of any business, whether a small one-man self-employed consultancy, or a larger employee with a hundred staff, professional indemnity insurance is essential to protect the business from any legal action that is targeted against the company for any sort of wrong doing.
This can be for:
A job not being completed to the client's satisfaction

A project going wrong, costing the client money

A mistake being made which resulted in the loss of business

Advice being given which harms the client or their business

Damages done to a client's location as a result of a business interaction
Professional indemnity insurance will pay the legal costs and relevant compensation.
Why Do I Need Business Indemnity Insurance?
Mandatory vs. Optional Professional Indemnity Insurance
Many organisations, unions or other governing bodies now insist on mandatory professional indemnity insurance in order to become a member. Once such example of this is the Nursing and Midwifery Council who look after a great number of professional nurses and midwives in the UK.
In instances such as this, obtaining professional indemnity cover is a must, protecting you from a profession where unfortunately, liability claims can be a hazard.
In the private sector it is also not unusual for a larger client to insist on indemnity cover before taking on a large project or contract with them – after all, they want to know the cover is there as much as you should.
The Business Owner
It is easy, especially in the early days of starting a business, to focus heavily on the aspects of the business that you are good at, and those that are required to immediately procure income, while leaving others behind.
Typically, when starting a new business, your eyes are focussed on:
Generating business

Completing projects

Time management

Paying bills

Paying staff
Unfortunately, one of the things that can be very low on the list is:
Sort out professional indemnity insurance
However, without this, your entire company can come crashing down around you – it's a harsh truth, but you could be one single mistake away from the end of your fledgling company.
Example One – The Decorator
Starting off on his new one-man business, James is enjoying a growth in clients. He has recently completed a house redecoration and is pleased of the results, confident that when the family return home, they will be ecstatic about their new-look home.
Unfortunately, when packing his things to leave on the final day, James spills some paint onto a carpet in the upstairs bedroom. He doesn't notice for quite a while and by the time he sees the damage, almost half the pot has seeped into the floor. He does his best to clean up, but realises he is going to have to replace the carpet.
James admits his mistake and offers to cover the cost of the carpet for his client. However, they do not think this is good enough and tell him the damage is more extensive, including an issue with the downstairs ceiling.
With no public indemnity insurance of any kind, James is keen to try to make good the problem. However, the client becomes increasingly agitated and demanding and the situation goes to court.
Having to pay for a solicitor, James's expenses soon rise. He loses the case in court, as there is plenty of documentation to prove he accepted full liability, and he ends up having to pay out more than James's small business can cover.
Example Two – The Marketeers
MarketCool, a small firm of advertising and marketing professionals is in its third year of business. Things are finally turning a good profit and Jeff and Mary, the owners, are looking to receive a decent salary plus dividends this year.
Mary has long suggested they look into business insurance, but Jeff has been against it, claiming that as a marketing company that only creates digital assets for clients, they have nothing to worry about and no grounds for anyone to ever sue them.
Unfortunately, their latest project has begun to run overtime – a combination of a difficult client, Jeff's sickness and some slips ups from MarketCool's end. With another missed deadline, the client is quick to break off communication and moves straight to court – citing their own losses as a consequence of the constant delays.
The court case has stopped MarketCool from being enjoyable and profitable venture.
Avoiding Problems
As with many things, prevention is far better than a cure. Setting up professional indemnity insurance is relatively easy, even for the most complicated of businesses, and once it is done you can go on doing what your business does without fear of a sudden legal crisis.
What Does Business Indemnity Insurance Cover?
Client Compensation, Legal Fees and Financial Losses
Making sure your unhappy client receives what is legally owed to them is the primary cover from professional indemnity insurance. It will reimburse their legal fees and other financial losses and completely cover the compensation claim awarded to them.
Your Legal Expenses
Employing professional help to see you through legal proceedings is a must – however, it can become expensive. Your indemnity insurance is there to allow you the financial freedom to choose good representation that you can trust.
Run-Off Insurance
This specialist term covers any claims that may happen once your business is no longer operating. Run-off insurance keeps you financially secure should anyone make a claim against you on a business you no longer run – whether because you have retired or if you have simply closed it down to do other things. Without run-off insurance, you could be liable for claims years after you are no longer associated with the business.
How Much Does Indemnity Insurance Cover?
Like any insurance, professional indemnity insurance is scalable to your needs. With cover from £10,000 to £10,000,000, there is a level of cover to fit any business need.
---