How to save money on household bills & living costs in 2022
---
---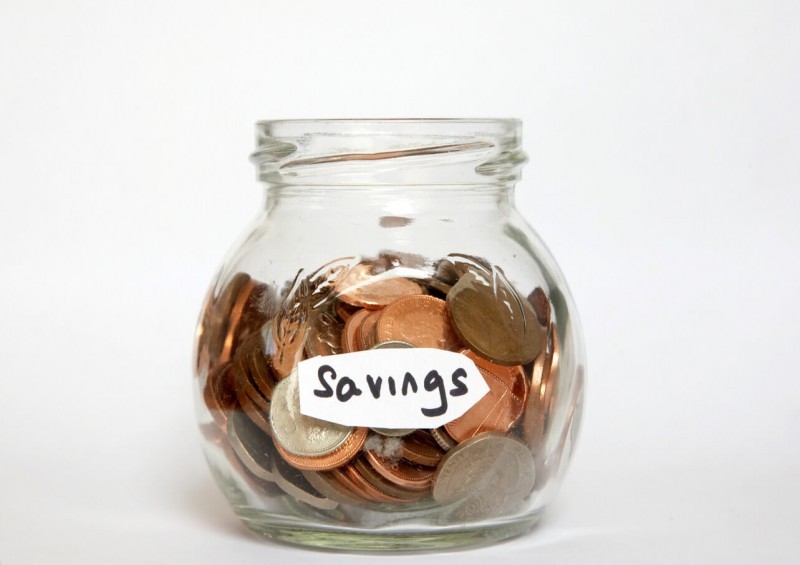 When most people think about saving and spending, they usually want to know the answer to "how to save money fast". Even the most frugal of us could probably learn a few new money-saving tips so that you're better prepared on how to budget money, save more and increase your monthly savings so that you have more disposable income.
In our guide below about how to save money on household bills and living costs in 2022 and beyond, we've broken down some of our top tips to increase your average household savings so that 2022 can hopefully become the year you spend less and save more.
Money-saving tips in the UK for your household bills
According to a study carried out by NimbleFins, the average household bills per month in the UK are £2,548, which include myriad household expenses such as providing a roof over your head, food shopping, clothes, energy bills, transport costs and more.
While of course things like food, shelter, clothing and water are all necessary items to pay for, you might be surprised by how much money you could be saving on your household bills so that the average of £2,538 a month is significantly less.
Usually one of the first things to consider when it comes to cutting the costs of your household bills is to try and negotiate a better deal with your gas, electricity and broadband providers.
Unfortunately due to the recent hike in energy prices of gas and electric and many energy suppliers going bust, finding a better deal from a new supplier can be extremely difficult.
Get in touch with your current energy provider and see if they can offer you a better deal than the amount you're currently paying based on your fixed or standard tariff type.
You might be interested in: Consumers energy bills to rise further in 2022
How to spend less money on your shopping bills
The cost of food from the supermarket in the UK is continually rising due to several factors such as the Coronavirus pandemic causing supply issues, so many supermarkets are increasing their prices in line with demand.
This could mean that you might have been paying more for your grocery shopping recently as opposed to a couple of years ago. While there isn't really anything you can do to prevent supermarkets from upping their prices, you can take a few steps to stop you from spending too much money when you do the weekly food shop.
One of the best ways to ensure you're only spending money on what you actually need at the supermarket is to write a shopping list before you go so that you only spend money on the items you actually need.
You should also take advantage of the food and toiletry items that are on offer at the supermarket. That doesn't mean to say that you should buy things unnecessarily just because they're on offer, but if there is an offer on a particular food item you were already intending to buy or a two-for-one deal on toiletry items such as shampoo and conditioner, it might be worth stocking up while they're cheaper.
Ways to save money on your insurance policies
Insurance, whether it be house, car, life, travel, health or more, is a necessity to have in almost every circumstance, but it's also one of the most expensive elements of your monthly expenditures.
If you own your own home, drive a car, go on holiday and want to ensure you leave enough money behind for your family when you eventually pass away, you will likely pay out for travel insurance, home insurance, car insurance and life insurance.
While not every type of insurance policy is a legal requirement (at least third-party car insurance is a minimum legal requirement in the UK), having those types of policies in place can offer great peace of mind to you and your family.
Now, we're not suggesting that you cancel all your insurance policies, but we are saying that you could be saving a lot of money on the current insurance you have for your home, car and travel.
By checking how much you're currently paying for your home insurance and car insurance, for example, and comparing quotes to check how much you could be saving by switching providers, you could see yourself saving a lot of money.
Another top tip to bear in mind when it comes to saving money on insurance is to try and pay for your car or home insurance policy annually rather than monthly.
If you pay for insurance monthly, it will usually cost you more as the insurance provider will charge an additional fee, so if you're able to, paying for your insurance upfront for the year could save you money.
Top tips and takeaways from this guide on how to save money on household bills
Insulate your home to

save money on heating bills.

Don't automatically renew your car or home insurance policy - compare quotes from different insurance providers and switch to a cheaper policy.

Pay for your car and home insurance policies annually to save money.

Write a list of things you need from the supermarket before you go shopping so you don't spend unnecessarily.

Consider switching to "own-brand" products rather than labelled items at the supermarket to save money on everyday items.
---