What is staycation insurance and do I need it?
---
---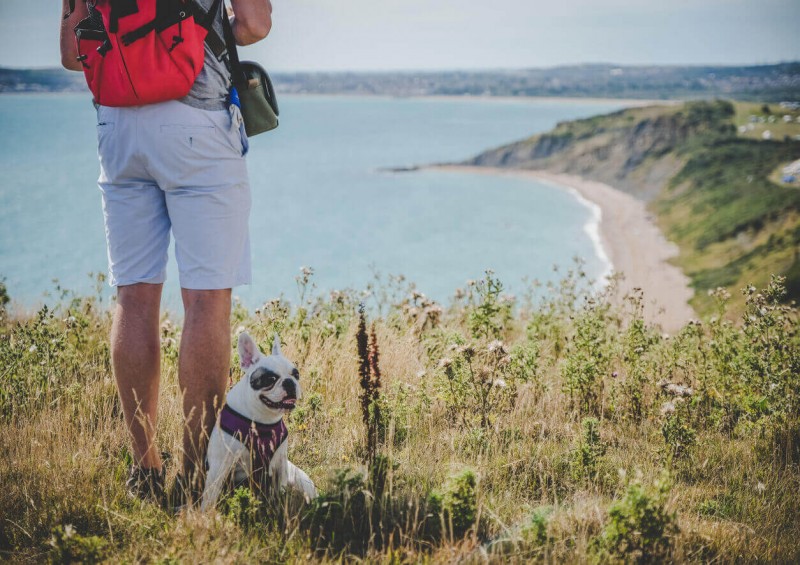 With the continuing rises in energy prices, constant flight cancellations and increases in the cost of living, many of us in the UK are embracing the idea of a staycation in 2022.
But what does this new fangled terminology 'staycation' mean and do you need staycation insurance?
Staycation meaning
Staycation is a close relative of the US-favoured word for a holiday (vacation) except the 'stay' part of the word means taking a holiday at home in your own country.
Staycations were a foreign concept to most Brits pre-pandemic who (according to the ONS) enjoyed a whopping 58.7 million holiday visits abroad in 2019!
So if someone tells you they're taking a staycation again this year, they mean they're taking a holiday in good old Blighty instead of travelling abroad.
How many Brits are taking a staycation in the UK?
Based on research commissioned by Greene King Inns, 13% of Brits would prefer to holiday in the UK and 63% of people surveyed stated that travelling abroad is less appealing following the pandemic.
Needless to say, all this continued financial uncertainty affecting the majority of Brits combined with the lengthy unexpected heatwaves are making the prospect of holidaying at home a much more attractive prospect than it once was.
Note: Once you've booked your UK-based holiday, don't forget you'll need a different type of holiday insurance (UK based travel insurance) and don't forget to pack your brolly or a kagool!
Do I need travel insurance for the UK?
Whilst having access to the NHS thankfully means there's no obvious need for medical travel insurance cover, travelling in the UK post Coronavirus makes travel insurance almost essential.
Travel insurance for UK travellers (also referred to as 'staycation cover') can help with many unforeseen circumstances and financial costs including:
Cancellation of your holiday
Many holiday providers offer a free cancellation policy but it is worth nothing that this will not cover any other holiday-related costs.
Your holiday being cut short
Most UK travel insurance policies will include 'curtailment cover' to recompense you in the event your holiday is cut short.
Cancelled or delayed transport
Flights, trains, ferries, buses and just about any form of pre-booked public transport that is cancelled or delayed will usually be covered.
Breakdown cover
Some policies can provide breakdown cover so you're not left stranded on a roadside during your UK break so you should check if this is included if you do not have existing breakdown cover.
Your luggage being lost on a domestic flight (if applicable)
Even on domestic flights your luggage can be lost or stolen.
Your personal belongings being stolen or damaged
Sadly, crime is just as prevalent in the UK as it is in many places abroad and it's good to know that you have this cover in place should the worst happen and a thief runs off with your Gucci handbag or mobile phone.
Personal liability
Provides cover for causing damage or injury to someone else - it does happen!
Accidental damage
Especially handy to have if you accidentally break something in your UK holiday accommodation.
Close Relatives
Close relative claims can also usually be made on this type of travel insurance policy, but check with your provider which relatives are covered.
Hospital relocation
You'll of course be rescued by the NHS should you require hospital treatment on holiday, but you will be taken to the nearest hospital where you are. Travel insurance would cover the cost of transporting you to a hospital near home and can also cover the cost of travel for loved ones who want to be with you.
What is staycation insurance?
Staycation insurance is just the same as regular travel insurance except the cover is geared towards eventualities much more likely to happen when you're holidaying in the UK as opposed to what could happen if you're travelling abroad.
Insurance for UK-only travel will of course not cover you if you travel abroad, so you need to make sure you take out the correct type of travel insurance.
If you plan to take staycations and vacations abroad over the next year, you could save money by taking out multi-trip travel insurance, but you need to ensure any multi-trip policies include specific cover for UK-based holidays too, as well as medical cover for holidays abroad.
Where are the best places to travel in the UK?
According to timeout.com, the best places to travel in the UK include the usual popular beauty hotspots like Snowdonia in Wales, the Norfolk Broads, the Lake District in Cumbria and the Scottish Highlands.
For those seeking the UK's equivalent to the Caribbean, the Isles of Scilly off the Cornish coast and Cornwall itself are always highly acclaimed and sought-after destinations.
But with Covid-19 still lingering, we're inclined to suggest that anywhere in the UK that isn't heavily populated would be a really good idea. That said, we fully expect popular walking trails in the sparsely populated Peak and Lake Districts, Snowdonia and the Scottish Highlands, to be much busier than usual again this year.
Islands off the Scottish coast like the Outer Hebrides and the Shetland Islands could be a choice destination during the warmest summer months for something isolated, refreshing and off the beaten track.
Who are the best companies that provide staycation insurance?
Trustpilot's top-rated travel insurance companies with excellent trust scores of 4.8 include AllClear Travel Insurance and PayingTooMuch.com.
However to make sure you get the best deals and ultimate cover, we recommend shopping around online and comparing quotes on more than one website and with insurance companies directly (who are not on comparison sites).
Before taking out insurance, check exactly what cover is included in your policy, especially in relation to what compensation you will be offered should Coronavirus rear its spiky head again and scupper your holiday plans.
Related guides
---