Clean Air Zones Explained
---
---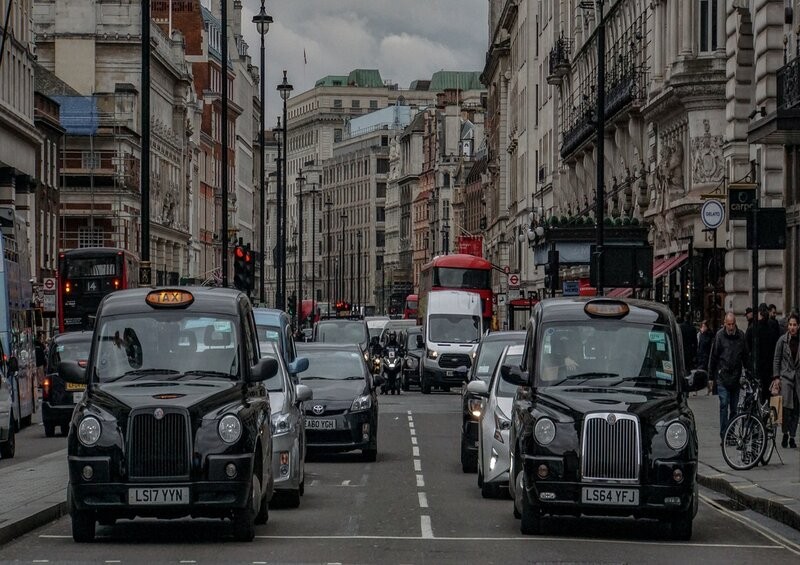 Clean air zones are increasing exponentially across the length and breadth of Britain and are no longer limited to the UK's capital city of London.
There are currently delays in the introduction of some clean air zones due to the Covid pandemic but there are still several new zones being introduced this year.
So what is a clean air zone (CAZ), which UK cities are they in, how much do they cost and how do you pay?
Here's what you should know.
What are clean air zones UK?
The government announced plans to combat poor air quality in 2015 and one of their key objectives was to introduce CAZs in the worst affected and most heavily polluted UK city centres.
The government introduced CAZs because city air pollution is the biggest environmental health risk to the UK public, especially more vulnerable members of society such as younger children, the elderly and anyone with pre-existing health conditions.
High rates of pollution-related deaths and illnesses in UK cities
The government estimates that approximately 28,000 to 36,000 people die every year in the UK due to human-made air pollution.
In addition, many more city dwellers and workers who are exposed to poor air quality for long periods can suffer from chronic respiratory and cardiovascular illnesses, heightened asthma symptoms and lung cancer.
To help combat air pollution in the worst affected cities, CAZs are put in place to penalise drivers of fossil fuel guzzling cars and encourage the use of cleaner electric or hybrid vehicles for those regularly driving in, out or through polluted cities.
You might like: What is green/eco car insurance?
High tailpipe emissions on traditional vehicles will be penalised
If your vehicle does not meet a CAZ's tailpipe emission restrictions, you will have to pay a fee to drive within UK green zones.
There are currently five cities operating a CAZ and several more UK cities are expected to introduce a CAZ before the end of this year as follows:
Clean Air Zone UK locations and dates
| | | |
| --- | --- | --- |
| Location | Date | Already live? |
| Bath CAZ | 15 March 2021 | Yes |
| Birmingham CAZ | 1 June 2021 | Yes |
| London ULEZ expansion | 25 October 2021 | Yes |
| Portsmouth CAZ | 29 November 2021 | Yes |
| Oxford Zero Emission Zone | 28 February 2022 | Yes |
| Aberdeen, Dundee, Edinburgh & Glasgow LEZs | February - May 2022 | No but imminent |
| Greater Manchester CAZ | On hold | On hold |
| Bradford CAZ | Spring 2022 | No |
| Newcastle, Gateshead & North Tyneside | July 2022 | No |
| Bristol CAZ | Summer 2022 | No |
| Sheffield CAZ | Late summer 2022 | No |
Clean air zone (CAZ) vs low emissions zone (LEZ) vs ultra low emission zone (ULEZ) - what's the difference?
CAZ, LEZ and ULEZ will sometimes be used interchangeably to mean the same thing: a clean air zone. The only real difference is how strict a zone's measures are on vehicle emissions and a zone's location.
The commonly known LEZ and ULEZ [zones] are in London where the low emissions zone covers most of the capital but the much stricter ultra-low emissions zone covers a smaller area up to the North and South Circular roads.
CAZ is the description usually given to most congestion charge zones located elsewhere in the UK.
You might like: How much do electric cars cost?
What does a clean air zone charge?
London's CAZs charge a daily fee of £12.50 for diesel or petrol-fuelled cars, vans and motorcycles and £100 for buses, lorries and coaches.
CAZ charges in other cities around Britain have varying charges, typically lower than the charges in London. Many zones charge vans and taxis (and, if applicable, non-compliant cars) around £8 or £9 but lorries and buses can still expect to pay £100 in most cities. Whereas Aberdeen plans a low-emission zone charge of £60 for all offending vehicles.
How CAZ charges are calculated
If you drive in clean air zone in a fossil-fuelled petrol or diesel car, you will only be charged if your vehicle falls within one of the zone's below grades or categories:
CAZ A

is the most lenient grading and only charges buses, coaches, taxis and private hire vehicles; all other types of vehicles are exempt.

CAZ B

charges all of the vehicles included in CAZ A and additionally charges HGVs.

CAZ C

charges all of the vehicles included in CAZ A and B zones plus LGVs.

CAZ D

is the most restrictive CAZ grading and charges all vehicles graded as a CAZ A-C vehicle and CAZ cars.
In addition to the grades A to D listed above, charges are also based on:
Your type of vehicle and its Euro emission standards

(e.g. a Euro 6 car or a Euro 4 taxi)

The type of fuel

(petrol or diesel)
The minimum CAZ emission standards are:
Euro VI

for buses, coaches and HGVs

Euro 6

(diesel) and Euro 4 (petrol) for vans, minibuses, taxis, private hire vehicles and cars

Euro 3

for motorbikes
How do I find out what euro emission standard my car is?
You can easily find out your car's fuel consumption and CO2 emissions using the Vehicle Certification Agency's (VCA) online checker tool by clicking here.
You might like to read: Fuel-efficient cars
Exemptions
The following are national exemptions; however, each local authority will have its own varying local exemptions such as Greater Manchester where light goods vehicles (LGVs) are exempt until 31 May 2023:
Drivers of ultra-low emission or pure electric vehicles will not have to pay a charge.

Disabled tax class and disabled passenger tax class cars and vehicles will be 100% exempt

until 26 October 2025

.

Military and historic vehicles

Vehicles retrofitted with Clean Vehicle Retrofit Accreditation Scheme (CVRAS) technology

Some agricultural vehicles
Note: Local authorities ultimately decide on standards for private hire vehicles or taxis so if you're a taxi driver, you should check with your local council if you need to pay a charge.
Below we explain how to go about checking how much you will be charged for driving through certain CAZs in the UK and how to pay a charge.
You might like: How to lease an electric car
How to find out CAZ charges and pay online
You can quickly and easily check CAZ locations and how much it will cost to drive your vehicle through a CAZ by using the gov.uk's clean air zone checker.
Simply enter your vehicle registration (number plate) and once you've confirmed whether your vehicle is registered in the UK or abroad and click 'yes' to confirm the vehicle details are correct, this useful checker tool will then confirm all of the UK's current CAZ locations and whether or not you have to pay a charge and how much that charge will be.
You can pay a CAZ charge online via the gov.uk's website by clicking here.
New congestion charge zone map for London
You can also check London's congestion charging zones by entering a postcode, landmark or location to search using the Transport for London's LEZ and ULEZ check map tool.
You can pay a LEZ or ULEZ charge online via the Transport for London's website by clicking here.
You might like: The cheapest ways to travel in London
Start saving on driving costs with Compare UK Quotes today
Whether you drive in the city, commute to work locally or just drive for social reasons, we can help find the right car insurance policy for your needs. Start your search by clicking the button below!
---