What type of insurance pays off a mortgage?
---
---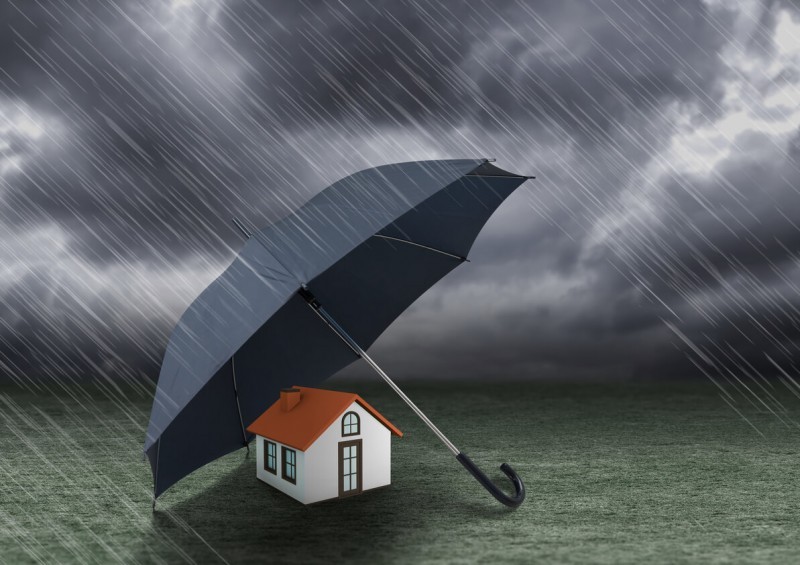 In the unfortunate event that you pass away before your mortgage is paid off, you may unwillingly end up leaving the remaining mortgage payments to your beneficiaries and loved ones at the time of your death or they may have to sell the property in order to make up the money.
If you want to avoid this happening, take a look at our guide below about the type of insurance you might need for a mortgage, as well as how to get a mortgage protection insurance quote that suits you and your financial needs.
What is mortgage protection insurance?
Mortgage protection insurance, also sometimes referred to as mortgage life insurance, is a type of insurance policy that will pay out if you pass away before you've finished making all your mortgage repayments on your home.
You can take it out individually or as a joint policy if you own your home with your partner and its main purpose is to cover the cost of any remaining mortgage repayments you have if you die before your mortgage term ends.
There are two main types of cover you can get for your mortgage; level term and decreasing term.
Level term mortgage insurance is a policy that ensures that the payout is fixed for the duration of the policy. While this policy is usually more expensive, it also usually offers more coverage as the fixed lump sum remains the same until you pass away. So, even if your mortgage is very nearly paid off by the time you die, the payout from the policy will still be the same as the fixed amount that you agreed upon when you first took the policy out.
A decreasing term mortgage life insurance policy is usually the cheapest and most common type of cover to get for your mortgage payments and the amount that you're covered for decreases as you pay your mortgage off. This type of policy leaves your loved ones and beneficiaries with enough money to pay off the rest of your mortgage once you die.
Do I need mortgage protection insurance?
Mortgage protection insurance isn't a requirement just because you have a mortgage, so it's completely your choice as to whether you think it would be valuable to have.
Before making your decision of whether to take out mortgage life insurance or not, you should first consider whether the person/s you live with depend on you to pay the mortgage and if you passed away, would they still be able to meet the mortgage repayments?
If you don't have any financial dependents, then a mortgage life insurance policy probably won't benefit you or your beneficiaries. However, if you have family members who rely on your income to pay the mortgage and they wouldn't be able to meet the payments themselves if you pass away, then it might be worth taking out a policy.
On the other hand, if you already have a life insurance policy, such as level-term cover, for example, then you may not need an additional specific mortgage insurance policy as your original life insurance should cover the rest of your mortgage repayments. If you choose this option, however, it's important to take out enough cover so that the repayments can be met by your loved ones if you die.
How much life insurance do I need to cover a mortgage?
The amount of cover that you'll need for a mortgage life insurance policy will depend on your own individual circumstances and your family's financial situation.
When you take out life insurance to pay off a mortgage, you should consider the following factors:
How long you still have left to pay your mortgage payments.

Whether you have any other debts that would be left to your loved ones if you pass away.

Whether you would need to cover additional living costs for your family, alongside the mortgage repayments.

If you have any children and whether they would still rely on you financially.
How much does a mortgage life insurance policy cost?
If you've decided to take out a mortgage life insurance policy and you know how much cover you need to ensure that your family will be looked after financially once you're gone, you will then need to work out how much a policy will cost.
Of course, each life insurance policy for a mortgage will vary in cost depending on the individual person taking the policy out, but you can expect the following factors to influence the cost of a mortgage protection insurance policy:
How old you are - if you're older when you take out a policy, the provider might determine you as more at risk of falling ill so you'll likely pay more for a policy.

Your lifestyle - such as whether you drink or smoke and how "fit" and healthy you are.

Whether you suffer from any health issues and whether you have had any instances of health issues in your family in the past.

What you do for a living - if the insurance provider deems your occupation to be more "at-risk", you'll likely end up paying more for a policy.
What happens to life insurance when a mortgage is paid off?
Usually, with mortgage life insurance, your mortgage lender is considered to be your beneficiary, which means the remaining balance of your mortgage will be paid directly to the lender if you pass away, not to any beneficiaries that you have chosen. Your mortgage will now be paid off, but the life insurance for the mortgage will also end, so your loved ones won't likely see any money from it.
How to find cheap mortgage life insurance quotes
In order to find the best and cheapest mortgage life insurance provider, you should obtain quotes from several different insurers. The best way to do this is to get quotes from different mortgage brokers who will be able to offer you advice on the best policies available to you.
---