Mortgage Payment Protection Insurance Explained
---
---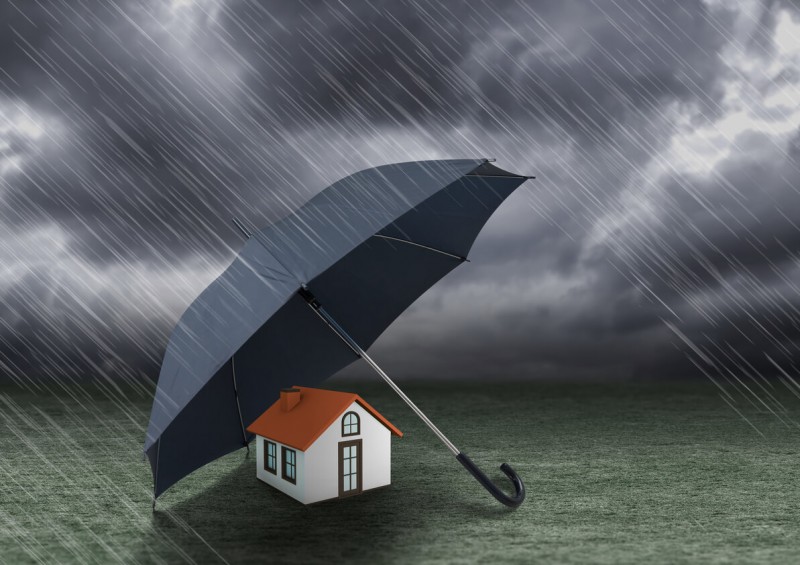 There are many insurance options to help you protect your family from financial disaster if something were to happen that meant you were unable to continue earning a salary.
One of those options is Mortgage Payment Protection Insurance (MPPI), sometimes simply called 'mortgage protection insurance', 'mortgage insurance' or 'mortgage protection cover'.
Do I need mortgage protection?
For most people, a mortgage is the single largest financial commitment that they have, and if it cannot be met, it can cause a huge amount of worry in the household.
Over the twenty (or more) years that a mortgage forms part of your regular monthly payments, there are bound to be several life changes – some planned and many that are unexpected. It only makes sense to have some sort of protection in place to give yourself an extra level of security.
What does mortgage payment protection insurance cover?
MPPI is designed to cover your mortgage payments alone. Although some versions of MPPI exist to give you a little extra cover (for some bills and council tax etc.), the basic package simply covers the cost of your monthly mortgage bill.
What are the different types of mortgage payment protection insurance?
There are three main levels of mortgage protection:
Unemployment-only cover: this level of cover provides you with money to meet your mortgage payments if you are made redundant. Note that becoming unemployed by choice may not be covered – it is important that you check the terms of the contract.
Accident and sickness-only cover: rather than insurance for loss of your job, accident and sickness cover provides support should you be unable to work long-term for medical reasons.
Combined unemployment, accident and sickness cover: a more comprehensive cover.
How much will mortgage insurance pay out?
MPPI will cover the exact cost of your regular mortgage payments. If you need a higher level of cover, some providers will offer the extra boost – usually up to a maximum of 50% of your salary.
Most mortgage protection insurance has a two-year set term, so if you are ill for longer than this, you may find yourself on your own.
Be aware that MPPI will come with an 'excess period' or 'waiting period' before it kicks in – this is because it is designed for covering serious long-term issues and not short-term 'blips' in your finances. The standard waiting period is 60 days, which means that for the first two months, you will have to cover the mortgage payments through other means.
Discuss a suitable waiting period with your insurer before finalising the deal as you may be able to get a shorter period for a slightly higher premium if that is more suitable for you.
In addition to the waiting period, there is also an exclusion period which is the delay from application to the actual start of the policy, designed to stop a policy being quickly snapped up by someone who knows they are about to be made redundant.
Exclusion periods can be anything up to six months and are typically longer for unemployment-based policies than pure accident and illness policies for the reasons described above.
How much does mortgage insurance cost?
Like any insurance quote, there is much to be made from shopping around and minimising risk in other ways. Those in safer jobs (office jobs with little driving, for example) are going to be able to get cheaper MPPI than others.
As a guideline, a mortgage protection plan for an average £650 per month mortgage is likely to cost between £20 and £40 per month. Very cheap mortgage insurance quotes can even come in below £10 for young policy holders in good health and stable, safe work environments.
What's the difference between MPPI and PPI?
Payment protection insurance (PPI) is an additional insurance sold to cover the repayments on an unsecured loan. It is always paid directly to the lender.
MPPI, despite the acronymic similarity, is paid directly to you and actually has little in common with the controversial PPI.
Does accident and illness mortgage protection insurance cover me for mental health issues?
While mental health problems are a legitimate condition that may result in extended periods away from work, they are quite hard to prove and, in many cases, will be dismissed when making a claim for MPPI.
In order to successfully be covered, it is important to get a confident medical diagnosis and supply this to the insurer when initiating a claim.
Will I qualify for a mortgage protection policy if I have a pre-existing medical condition?
Insurers will be quick to present exclusions in the policy for any pre-existing condition. This would mean that although you may be able to get cover, it wouldn't pay out if you were unable to work due to something directly related to that condition.
Make sure you are honest during the application process and talk to your insurer if you are concerned about a pre-existing condition and its effect.
Is mortgage protection the same as life insurance? What are the alternatives to mortgage insurance?
A decreasing term life insurance policy, designed to tie to your mortgage, will not by itself provide any cover for losing your job or becoming unable to work. As the name implies, life insurance only pays out at the end of your life – although a good life insurance policy would ensure that your family is secure with their mortgage and other bills covered.
Some of the sister policies to life insurance are potential alternatives to MPPI:
Critical illness cover (CIC)
Critical illness cover will provide a significant lump sum for your family for any serious health issues – potentially enough to completely clear the mortgage.
Note that this type of cover will not provide any money should you be made redundant from work, so it is not a direct replacement for mortgage cover.
Income protection (IP)
Another life insurance side product, income protection offers a level of cover similar to MPPI without the dedicated tie-in to the mortgage. Income protection can replace up to 65% of your pre-tax salary should anything happen to your ability to work, and thus can be seen as a more direct replacement to MPPI.
Decreasing term assurance (DTA)
Mentioned earlier, decreasing term life insurance can provide a dedicated life insurance package with competitively low premiums that is tied to your mortgage value. DTA can be combined with CIC to give comprehensive cover.
Employer sick pay schemes and death-in-service
Dedicated benefits provided by your employer may provide some alternative cover to MPPI, CIC and life insurance. It is worth fully understanding the benefits your job offers if you become sick or otherwise unable to continue working.
Note that any employer schemes and benefits have little relevance if you have lost your job.
How Compare UK Quotes can help
At Compare UK Quotes, we are dedicated to helping you get the very best out of your personal finance.
For any further advice on mortgage insurance, life insurance or other insurance policies designed to help you add a layer of security to your life, feel free to browse the rest of our interesting articles.
You Might Like: How Interest is Calculated on a Mortgage
---