Covid-19 Travel Insurance and Healthcare Abroad Post-Brexit
---
---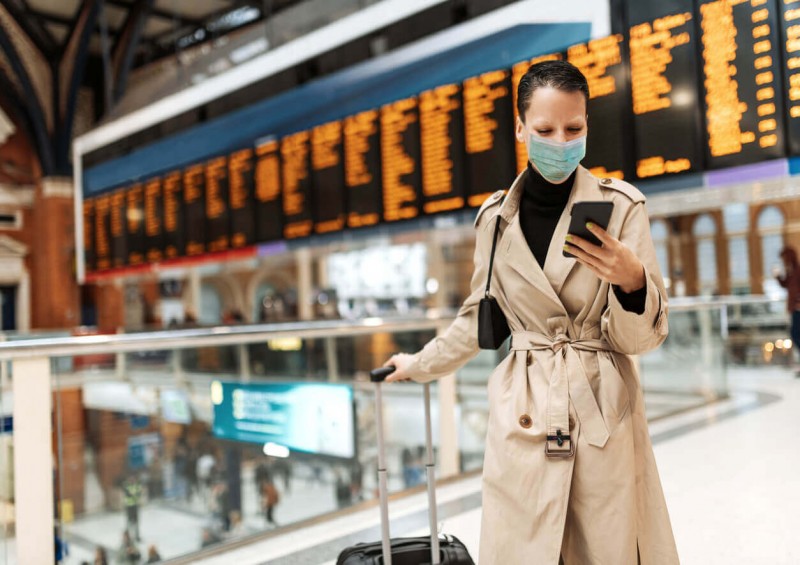 January is the busiest month of the year for holiday bookings (and let's face it, we all NEED something to look forward to right now!) but Brexit and Coronavirus-induced chaos means booking a holiday in 2021 isn't as straightforward as it used to be.
Post-Brexit, from 1st January 2021, you now need to apply for a new EHIC card (European Health Insurance Card) which is now called a GHIC card (Global Health Insurance Card) to be covered for basic, state-funded healthcare whilst travelling abroad. There is no fee payable for this card; it's completely free.
In addition, if you travel to Europe or to any international destination against Foreign & Commonwealth Office (FCO travel advice), you could invalidate your travel insurance policy.
So before you book a trip away or a holiday for 2021, read our guide below if you are a UK resident looking to travel abroad in these uncertain times.
In this guide:
What is an EHIC/GHIC Card and why do I need one?
Travel insurance vs EHIC: Do I need both?
What is the current FCO travel advice?
Who provides specialist travel insurance that covers Covid-19?
Where can I find the best travel insurance UK?
Definition of travel insurance
Travel insurance is a type of policy that protects you against unexpected losses or inconvenience suffered whilst travelling for:
Your flight or transport being delayed or cancelled
Your holiday being cancelled or ending early
Death whilst travelling
Personal injury
Medical emergencies
Damaged, lost or stolen possessions
Accidental damage
For more detailed information about travel cover and how it all works, take a look at our complete guide on Travel Insurance Explained.
The European Health Insurance Card and why you need one – EHIC vs GHIC
A European Health Insurance Card (EHIC) is free and having one means that you can access healthcare in the EU, similar to the NHS.
You need to have an EHIC (recently renamed a GHIC, meaning Global Health Insurance Card) when you travel abroad – otherwise, you could end up paying £1,000s for unexpected medical treatment.
Why you need travel insurance and an GHIC (EHIC)
Unlike the UK's excellent National Health System (NHS), not all healthcare in Europe is completely free or as comprehensive, and so an EHIC is not substitute for medical travel insurance.
Travel insurance can provide cover for repatriation to the UK, private medical treatment and related costs that might occur in an emergency; with this type of cover in place, you may be taken to a private hospital in Europe for treatment if necessary.
An EHIC does not cover you for all medical treatments in all European countries and will not cover the cost of your return to the UK.
Current covid-19 advice for people travelling abroad from FCO
Due to the latest coronavirus lockdown, as at the date of writing this blog (19th January 2021), you cannot travel abroad unless you are legally permitted to do so.
If you want to find out if you are legally permitted to travel abroad, visit the FCO's travel advice website page, scroll down and enter the country you are travelling to. You can then find out the FCO's advice for the specific country you want to travel to.
Specialist travel insurance that covers coronavirus
Most travel insurance policies will cover you in the event that your holiday is cancelled due to Covid-19 restrictions or if you contract coronavirus abroad and need urgent medical help.
Your travel insurance policy should also include repatriation, meaning the insurer covers the cost of getting you back to the UK. However, it's always best to check that your travel insurance covers all these eventualities, specifically for Covid, and that your travel insurance policy includes cancellation cover.
You'll note that many travel insurers are already specifically stating they cover you for Covid-19 related issues, so you should be able to find a suitable policy online.
When purchasing a policy with your chosen travel insurance company, make sure you understand exactly what you are and are not covered for, as all policies and insurance companies have differing terms and conditions. Most importantly, it must cover you for your specific travelling needs.
Other reasons for specialist travel insurance
If you're 60-years-old or above and you have a pre-existing medical condition or if you are pregnant, you should consider taking out specialist travel insurance.
Again, be sure that you know exactly what you are covered for and any exclusions.
How to find the best travel insurance in the UK
To find the best travel insurance policy in the UK at an affordable price, you should compare travel insurance quotes online. When applying for a travel cover quote, thoroughly check to see what is included in the policy before committing to purchase.
If you find a good deal with an insurer, it is also worth looking at real-life reviews about the insurance company on sites like Trustpilot to look at things like their customer service and claims procedures.
Other miscellaneous travelling advice
For money-saving tips when planning a holiday, transferring money or spending money abroad, check out our following blogs:
And if you're planning to drive in Europe in your own car, check to see what cover your existing insurer offers, as some UK insurers do not provide breakdown cover abroad, for example.
If you do not have an existing car insurance policy which covers you for driving abroad, cheaper car insurance alternatives include:
So to sum up, before you book your next holiday, make sure you have a new EHIC card (now known as the GHIC), a travel insurance that suits your needs and healthcare cover.
Additionally, you should check FCO guidance before booking anything to make sure you're fully aware of any travel rules in relation to the Coronavirus pandemic. Finally, if applicable, make sure that you're fully insured to drive abroad.
---