Identity Theft Insurance: What is it?
---
---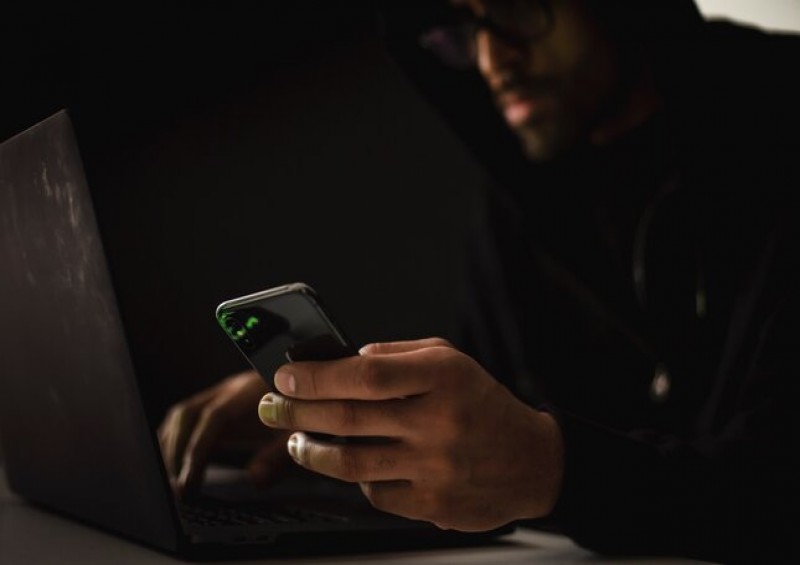 Identity theft has seen exponential growth over the past several years and cases have increased by almost one third since 2015, with 223,163 UK identity fraud cases being reported in 2019 alone.
Identity theft is a major headache for victims who feel violated, upset and angry that this has happened to them and the aftermath can be costly and time-consuming to remedy, especially if your bank thinks you've been negligent.
In addition, becoming a fraud victim can lead to your credit score being damaged making it difficult for you to borrow money in the future or get the best interest rates.
If you want to avoid this harrowing scenario from happening to you, read on to find out how to prevent identity theft, what identity theft insurance covers and alternatives to insurance such as protective registration with the Credit Industry Fraud Avoidance System (Cifas).
What is identity fraud?
Identity fraud is where an unscrupulous criminal sneakily steals and uses your identity to illegally purchase goods or services, or take out some form of credit like a personal loan or credit card, in your name.
There are various ways in which criminals will try to access and steal your personal information such as:
Phishing emails and text messages where they pretend to be your bank or a utility company, or where they encourage you to participate in online surveys.

Social media is another way they will infiltrate personal information about you

Remote access scams where a criminal hacks into your personal computer

Criminals getting hold of old devices that you have sold or disposed of that still contain personal information about you.

Fake job advertisements

Online dating site scams
Personal information an ID fraudster can and will typically steal include your:
Name

Date and place of birth

Current and previous residential addresses

Email address

Mother's maiden name

Bank account details

PIN number

Logins and passwords

National Insurance Number

Debit and credit card information
Examples of the different ways an identity thief may use your personal details for include:
Applying for credit cards or loans

Opening a bank account

Buying goods or services

Accessing (hacking) various accounts

Entering into a financial contract (i.e. for a mobile phone)
You might like to read: How to fix your credit after being scammed
How can you protect yourself from identity theft?
There are many measures you can put in place to protect yourself from ID theft, such as:
Create strong passwords
Use a secure password generator tool and do not use the same password for all logins. Consider using a password manager to securely store all of your passwords. If you have an iPhone, Mac or iPad, you can use iCloud Keychain for free to store passwords and card info. For all other types of devices, take a look at uk.pcmag.com's best FREE password managers in 2021.
Use 2-factor authentication
2FA is an added layer of security to protect you from hackers accessing your account logins. 2FA smartphone apps generate a unique verification code you must enter when logging in. There are many free smartphone 2FA apps you can use.
Don't give out information willy nilly
If someone contacts you by telephone or sends you a message asking for personal information, DO NOT volunteer or give any information at all without first checking if the caller is genuine. Tell the caller you will call them back on their company's main and trusted telephone number (once you look this up on the internet; do not use a telephone number they offer to provide you with!). As regards messages, you should never receive a message from a trusted source (i.e. a bank) asking for personal info so you should completely ignore any messages asking you to do so.
Regularly check your credit reports
Checking your credit report every month is good practice as you will immediately notice if any credit has fraudulently been taken out in your name. Missed payments for fraudulent credit will occur swiftly and will damage your credit score. To fully protect your credit rating, you can set up a credit report alert with all of the 3 main credit reference agencies in the UK.
You might want to read: Notice of Correction: How to put it on your credit file
Be careful on social media
Do not accept friend requests from people you don't know or duplicate requests from existing friends without checking if it's really them and not a fraudster. Make sure your privacy settings are watertight and do not show or share your full name or date or year of birth on your publicly visible profile.
Shred personal documents
As tedious as shredding is, it's vital you do not dispose of any personal documents containing your personal details in your rubbish as thieves will rifle through your dustbins searching for any info they can.
Clean data from your old devices
If you sell or dispose of any devices that have personal information on then you are putting yourself at risk. Use a wipe utility tool to completely wipe out and overwrite all data stored on a hard drive.
Forewarned is forearmed!
Keep updated with all the latest scams and fraudulent activity in your area by signing up for an Action Fraud alert.
Can you insure against identity theft?
Yes, you can take out identity theft insurance, also known as identity theft protection. Read on to find out how identity theft protection works.
What is identity theft insurance?
Should you fall victim to ID fraud, identity theft insurance pays out compensation to help cover various costs you may incur as a result of having to spend vast amounts of time and money reinstating your identity.
You might want to read: What is cyber insurance and who needs it?
What does identity theft protection cover you for?
Identity theft insurance coverage typically includes:
Credit monitoring:

many policies include cover for a credit monitoring service where you will be notified if your personal information has been compromised.

Income losses:

If you have to take time off work to remedy ID theft problems, a policy can help cover your lost income.

Notary fees:

When sorting out ID fraud, you may need to ask a Notary Public (Solicitor) to verify your signature on paperwork you're asked to provide as evidence.

Legal fees:

If things really go south, you could end up having to pay Court fees.

Registered delivery postal costs:

Most policies will refund you these fees for when you have to send important documentation by registered post.

Phone bills:

If you run up additional phone bills, these will typically be covered.

Child care:

Should you need to pay for your child or children to be looked after whilst you're busy dealing with identity theft issues, some insurers will cover these costs.
What is not included in identity theft insurance?
ID theft insurance does not cover money stolen from your accounts; a bank will usually reimburse you as long as you haven't been grossly careless (i.e. you kept a note of your PIN number alongside your card in your purse or wallet).
You might be interested to read: 14 reasons why your credit score is important
Is it worth paying for an identity theft protection policy?
No, not really, as all of the costs that ID theft insurance covers will not usually be incurred because your bank will investigate the fraud for free AND, unless you've been grossly negligent, your bank will reimburse any money stolen from your account.
More effective, preemptive and less costly ways to protect yourself from ID theft are:
Apply for a free multi-agency report from all four CRAs in the UK with Checkmyfile.com.
---