How to Fix Your Credit After Being Scammed
---
---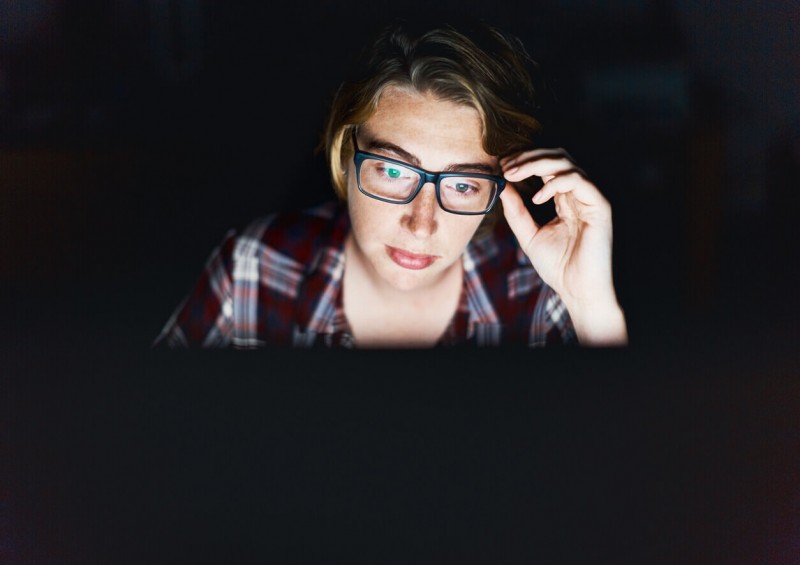 The Covid-19 pandemic may have brought the world to a standstill, but it hasn't slowed down fraudsters who have managed to use the pandemic to their advantage.
Ofcom, the communication services regulator, has received many reports of Covid-19 scam calls and texts offering coronavirus tests, treatment or cures.
Action Fraud, the UK's national reporting centre for fraud and cybercrime, has reported that Covid-related fraud has cost £34.5 million since the beginning of the pandemic on 1 March 2020.
And according to Cifas, an independent UK fraud prevention service, identity fraud has increased by almost one third over the last five years.
If you've been the unlucky victim of fraud, you should immediately check how this may have affected your credit score (after reporting the fraud). A low credit score means higher interest rates on borrowing or worse still, can mean not being able to obtain any credit at all.
Check your score with Checkmyfile - Sign up now for a 30-day free trial and cancel anytime (there is a £14.99 monthly fee after the trial):
How can a scam affect your credit score?
Identity theft scams are most likely to affect your credit score as if a criminal takes out credit in your name and no repayments are made, any default on payments will be logged on your credit file, which will be visible to other lenders and lower your credit score.
Also, if a criminal fraudulently applies for lots of credit in your name, all of this will be recorded on your credit file(s). If other lenders see multiple credit applications on your credit report, they will think you're desperate for money and doubt your creditworthiness, thwarting your eligibility to obtain credit in the future.
Further, if your credit card has been used fraudulently and a criminal has maxed out on your credit, this will affect your credit utlisation ratio meaning you could be seen to be using too much of your available credit by other lenders, putting them off lending you more money.
What is a default?
A default is recorded on your credit report after three or more missed payments and will have a negative impact on your credit score and your ability to borrow money. A default usually stays on your credit file for six years.
How much can a missed payment reduce your credit score by?
One missed payment can lower your credit score by a whopping 130 points. Between 3 and 6 missed repayments will lead to a default being recorded on your credit file.
You might like: Does your credit score increase when a default is removed?
How to know if someone is fraudulently using your identity
The following are red flags which suggest that a scammer could be using your identity:
Anomalies on your credit file(s)
Unrecognised transactions on your bank or credit card statement(s)
Unknown bills arrive in the post
Mail goes missing (stops being posted to your address)
ID documents cannot be found (like Passport or Driving Licence)
You receive unexpected parcel deliveries
An application for a benefit is refused as you're already claiming
An application for credit is refused despite you having a healthy credit score
Letters are received from debtors for debts you don't recognise
Disturbed rubbish bins
If you suspect you have been the victim of identity theft, the best way to find out is by checking your credit files for any unusual activity.
There are three main credit reference agencies in the UK and you will need to check your credit report with all three as different lenders can use any one or more of the three agencies.
Checkmyfile.com lets you see a multi-agency credit report for free, from for all four credit reference agencies, and their team can help you restore your identity if you're the victim of fraud.
Note: Signing up for Action Fraud's fraud alert service is a free security measure you can put in place to avoid falling victim to any scams and protect your credit score from being damaged. Once you sign up to Action Fraud Alert you will receive free, verified, accurate alerts about fraudulent scams happening in your area and can choose to receive this information by email, recorded voice message or text.
How to fix your credit report after ID fraud
To remedy any damage caused to your credit score through identification fraud, you should:
1. Contact all main UK credit reference agencies (including Equifax, Experian and TransUnion) to report ID theft and fraudulent entries on your credit files. You can obtain a multi-agency report for all three agencies, for free, from checkmyfile.com.
2. Contact your bank, building society or any other lenders to report the ID fraud. If you struggle to get fraudulent activity and defaults removed from your credit reports by the credit reference agencies (usually because a lender is refusing to acknowledge certain transactions as fraudulent), you should raise a complaint with the Financial Ombudsman.
3. Ask all credit reference agencies to add a unique Notice of Correction password to each of your credit files. Lenders can then see this notice whenever credit is applied for in your name and will ask for your password before processing an application to verify it's actually you that's applying and not a scammer.
4. Consider paying for 'Protective Registration' with Cifas, a UK based, not-for-profit fraud prevention service. This protective service costs £25 for two years and will help protect you from further fraud.
How to report identity theft in the UK
If you've been the unfortunate victim of identity theft then you should contact:
The police on 101 and ask for a crime reference number (if the scammer has taken money from you within the last 24 hours and/or the scammer is in your locality).
Action Fraud (England, Wales & NI) or Police Scotland (for all types of fraud).
Cifas to apply for Protective Registration to stop any more fraudulent activity.
Your bank, building society and/or credit card provider - inform the lender about any unauthorised transactions and if you have issues with any stolen money being refunded, then you should complain to the Financial Ombudsman.
Royal Mail on 03457 740 740 to report any missing post and to also check a mail redirection isn't in place that's been arranged by someone else.
All three main UK credit reference agencies to not only report the fraud but to also add a Notice of Correction to your credit files to prevent further fraud.
How long will it take to fix my credit score after identity fraud?
The amount of time it will take to fix your credit rating after ID fraud will depend on how long your ID has been used and the depth of the fraud. It typically takes around four to six weeks for data to be amended on your report by a credit reference agency if a lender agrees to your report being amended.
If a lender is refusing to return stolen money leaving you in financial difficulty and making it impossible for you to remedy your credit score, then you should make a complaint to the Financial Ombudsman. However, we must warn you that it can take approximately four months or more for the Financial Ombudsman to process and deal with a complaint, especially if it's complex and you or your lender disagrees with an initial assessment.
The Financial Ombudsman can be contacted on 0800 023 4667 or you can lodge a complaint online.
Other ways to improve your credit score quickly
As well as fixing errors on your credit report caused by scammers, there are other things you can do to swiftly boost your credit score such as registering on the electoral roll and adding your name to utility bills. You can also use credit building tools like Loqbox and Experian Boost to further improve your credit score.
For more detailed information about how to improve your credit score, take a look at our related guide below.
Related guides
---