Multi-Agency Credit Reports
Checking your credit score with multiple CRAs.
---
---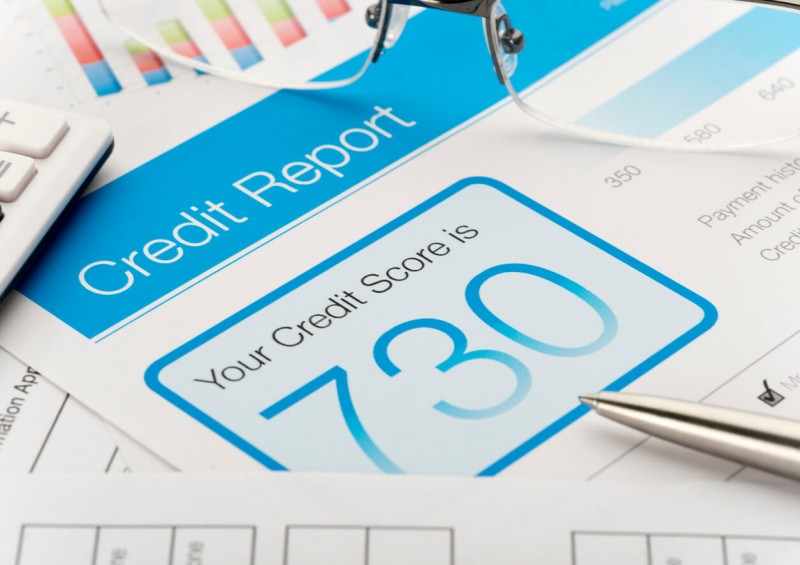 Finding out your true credit rating and how lenders really view you financially can be difficult, particularly now that there are so many different credit scoring websites available in the UK.
Often, checking your credit score with just one site isn't enough, and you may need to consider a multi-agency credit report to get the full picture.
With Checkmyfile, you can get a detailed report from all UK credit reference agencies - sign up to a 30-day free trial and cancel anytime if you do not want to pay the £14.99 monthly fee after the free trial:
What is a multi-agency credit report?
A multi-agency credit report is a special type of credit report which provides you with information from more than one credit reference agency (CRA).
They are useful in many ways, which we'll explain in due course, but first, let's go through the basics of what credit reference agencies are and why you may want to opt for a multi-agency credit report.
The main credit reference agencies
Credit reference agencies are independent organisations which gather your financial information and then provide that information to lenders and credit reporting websites. They cooperate with banks, building societies, mobile phone companies, car finance companies, and other businesses which offer credit, helping them make more accurate decisions on the creditworthiness of applicants (i.e. how likely they are to make repayments on credit).
The three main credit reference agencies in the UK are:
Experian

Equifax

TransUnion
These credit reference agencies (or credit bureaus) use different scales to give borrowers their credit scores, and can sometimes hold different information to one another.
Lenders retrieve data from credit reference agencies to determine your creditworthiness, but not all lenders use the same CRAs, which can cause issues.
For example, you check your credit report with Experian and all seems fine, so you go ahead and apply for a loan through a certain lender. If this lender happens to get information from Equifax, which has different information on you and shows you as less of a reliable borrower, your application for credit could be rejected, which could damage your credit file.
One of the main benefits of getting a multi-agency credit report is that you get a broader, more accurate assessment of your credit status, and can then avoid any unpleasant surprises when you apply for credit.
Don't leave your credit application up to chance, check your multi-agency report with Checkmyfile today. Sign up to a 30-day free trial today to get a detailed report - a monthly fee of £14.99 will apply thereafter, but you can cancel anytime if you do not wish to pay:
The benefit of a multi-agency report
With a multi-agency credit report, you receive a broader and more accurate assessment of your credit status, minimising your risk of applying for credit without realising that you have a poor credit score and being rejected (which is always a risk if you don't check your credit report or only do so through one CRA).
How can I see all of my credit reports in one place?
Many people get just one Equifax, Experian or TransUnion credit report and assume that all CRAs have the same data, but this is rarely the case, so it's always worth checking your credit score and report with multiple agencies.
The easiest way to do this, of course, is through a multi-agency credit report website, where you get all the information in one place.
Rather than signing up for multiple websites (and perhaps paying a fee for each one), you should consider an efficient multi-agency credit report that will save you time.
Which credit score site is best?
There are many credit scoring websites to choose from in the UK, including the likes of ClearScore, Experian, Credit Karma and MoneySupermarket's Credit Monitor. However, these sites retrieve their information from just one credit reference agency, meaning that they may not include important data that could be the difference between a rejected credit application and a successful one.
The best way to receive a full, accurate picture of your credit rating is to get a multi-agency credit report from Checkmyfile.
Checkmyfile credit score and report
Checkmyfile is the only multi-agency credit report website available in the UK at the moment, providing its users with their data from four major credit reference agencies:
Experian

Equifax

TransUnion (formerly CallCredit)

Crediva
It shows you detailed and easy-to-read comparisons, allowing you to check whether the information held on you is accurate with all of the main CRAs.
For more information, see our guide to the best, free online credit report website in the UK, or check out our full Checkmyfile review.
Can you get a free multi-agency credit report in the UK?
Checkmyfile is available for free during its 30-day trial, meaning that you can check your entire credit report from four different credit reference agencies free of charge.
After this period, you will be charged £14.99 a month, but you can cancel your Checkmyfile account and avoid any fees if you don't want to use its services beyond the 30-day trial.
Check your credit report
Here at Compare UK Quotes, we believe that the best way to check your credit reports from multiple major CRAs is through Checkmyfile, the leading multi-agency credit report website.
You can sign up to Checkmyfile's 30-day free trial right here - remember, you'll be charged £14.99 per month after the free trial, but you can easily cancel anytime:
Or, for more information on credit scores and reports, be sure to check out our related guides:
---