Green Mortgages - What are they?
---
---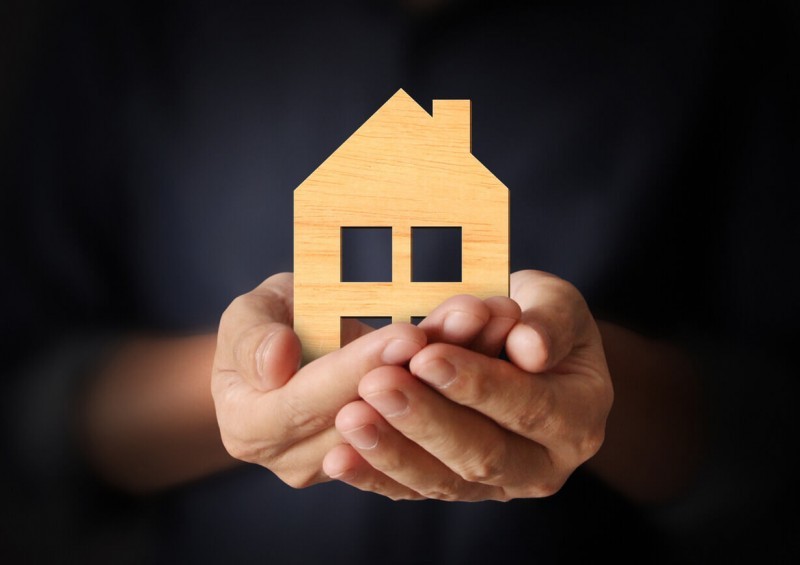 Being a homeowner involves a lot of processes and paperwork in order to obtain your house and legally become the rightful owner. You'll likely need to apply for a mortgage if you're not purchasing your home outright and that process involves a lot of research to find out what kind of mortgage you need and the best mortgage provider for you.
If you're about to move into an energy-efficient home or you're planning to make some "greener" changes to your current home, you may want to look into a green mortgage. If you've never even heard of a green mortgage, fear not, as we've put together a comprehensive guide on everything you need to know about green mortgages, including what they are, how to get one and whether they're really as "green" as they claim to be.
What is a green mortgage?
In short, a green mortgage is simply a mortgage where the lender rewards you with lower interest rates and better deals if you're moving into a "greener" home or making "greener" changes to your current home.
If your property is considered to be more energy-efficient, more sustainable or just better for the environment, not only could you benefit from cheaper energy bills, you may also be eligible for a green mortgage so that you don't have to pay as much for your mortgage each month.
Depending on the mortgage lender and their terms and conditions for the type of green mortgage they offer, you could benefit from things like cheaper premiums, lower interest rates and even cashback on your mortgage payments in some cases.
How do you qualify for a green mortgage?
There are several criteria that you will need to meet in order to be eligible for a green mortgage. Of course, each mortgage provider will differ in their eligibility factors, but you can usually expect to have to fall into one of the following categories.
You already live in/you're about to move into an energy-efficient home
In this situation, you may be eligible for a green mortgage with some providers if you're planning to move into a green home. If your home has an EPC (Energy Performance Certificate) - more on that below - of an A or B, you could benefit from rewards such as cashback on your mortgage payments or better interest rates on your current mortgage.
You're planning to carry out "green" home improvements
If you fit into these criteria, it means that you're carrying out improvements on your home so that it becomes a "greener" property. This could include things like installing solar panels on your roof, replacing old windows with double-glazing or upgrading your central heating system to a more energy-efficient system.
Similarly to the above, you may benefit from things like better interest rates and cashback on your mortgage payments.
Why do mortgage lenders reward green properties?
You may be wondering why mortgage lenders favour "green" homes and whether it would be worth making your property greener in order to benefit from a cheaper mortgage or better incentives.
Realistically, a "green" mortgage doesn't actually mean that the mortgage lender itself is environmentally-friendly or energy-efficient, it just means that they're more likely to reward properties that are actively taking steps to become greener.
Mortgage lenders are also likely to reward these types of properties as they view them as less risky and the people borrowing money for their "green" homes as more likely to make their repayments on time. This is because homeowners with "green" properties won't be spending as much money on their utility bills, so they will be more likely to meet their mortgage repayments each month.
Unfortunately, a green mortgage doesn't mean that the mortgage lender will necessarily be making more environmentally-friendly choices or working towards becoming a greener company themselves, it just means that you might benefit from cheaper policies or better interest rates.
What is an Energy Performance Certificate?
An Energy Performance Certificate simply shows the energy efficiency of a property. The more efficient a home is, the higher its EPC rating, with A being the most energy-efficient and G being the least.
Who are the best green mortgage lenders in the UK?
There are several "green" mortgage providers in the UK, and while the companies themselves might not be the most energy-efficient or doing their bit for the environment, they do offer mortgages for properties with a high EPC.
NatWest - You can benefit from up to £350 in cashback when you purchase a home with NatWest that has an Energy Performance Certificate of A or B.
Nationwide - They offer up to £500 in cashback on your mortgage payments, providing that your EPC rating is an A, or £250 if it's a B. You can also benefit from lower interest rates if you need to borrow additional money to actually carry out the green improvements on your home.
Halifax - You could receive up to £1,000 in cashback if you're a "green" homeowner, remortgager or if you plan on borrowing more money to make green improvements to your home.
Barclays - You will receive better interest rates if you purchase a new-build property that has an EPC rating of an A or B.
Kensington Building Society - They offer up to £1,000 in cashback to new buyers and remortgagers, providing that they make efforts to improve their property's energy efficiency within 12 months of taking out a mortgage.
How to find the cheapest mortgage deals
Unfortunately, even with all the incentives and benefits that come with "green" mortgages, it doesn't mean that they're necessarily the best or cheapest mortgage deal on offer.
When taking out any kind of mortgage, it's important that you compare quotes from different providers to find the best deal for you. You should also ensure that you have a good credit score, a good deposit to put down on your home and that you provide up to date, accurate information about yourself and your financial history.
---