What is the Best Money Transfer Service?
---
---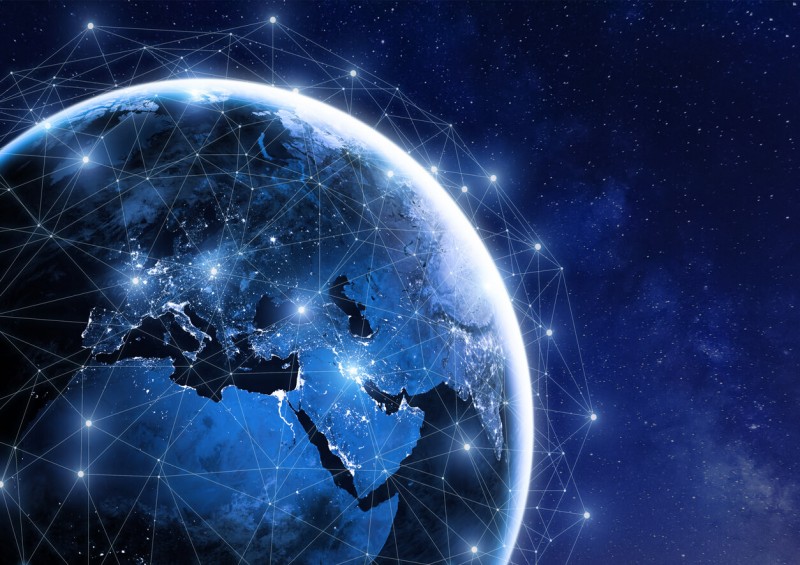 Transferring money in 2020 is a whole world easier than it has ever been before, but there are still some things you need to consider when choosing which money transfer service to use. The security, charges and fees all differ depending on who you use.
How do money transfer services work?
Online banking apps allow you to send money to payees at the tap of a smart phone, and the result is almost instant.
Not everyone has a bank account, however, and you may have the need to get money transferred abroad or even turned into local currency once it reaches the recipient. This is where international money transfer services come in – taking money from you in some form and getting it where it is needed in the way it is wanted.
There are plenty of names out there – from Western Union, the Post Office and PayPal to World Remit, your high street bank and beyond – and each has its pros and cons.
How can I send money fast?
Online services are by far the quickest way to send money. They do need you to set up an account, and that can involve either a link to your bank account which can only easily be done with already existing online banking, or with a payment made from a credit or debit card.
Of course, an online money transfer service does make it harder to transfer money if you are starting off with cash at your end, but most global money transfers begin with a bank account and end with cash, rather than the other way around.
Some places, the Post Office for example, still enable you to walk into a branch and push cash over the counter for you to send money abroad, but it can hardly be described as fast.
For those looking for the fastest way to send money, instant is always better.
And for those instant results, it's best to use a website to send money – or if you plan on making it a regular occurrence, sending money through apps offers an easy user experience with incredible results.
WorldRemit.com | Send money via Mobile money transfer now!
What happens at the other end?
There are many ways for your recipient to pick up your money. From the simple "it's in your bank account!" (thanks, Mum!) to the more tactile pick up of cash while abroad. It's even possible with some services to transfer money directly to a mobile phone account for instant top-up.
New technologies, such as mobile money, are coming in to use in many countries. With mobile money, you can send money to be stored on a suitable phone and used for further transfer, online or contactless purchases.
When working with a global market, there are various security considerations to take into account. Thankfully, the good money transfer services have already taken this into account and work with reputable agents at the other end to make sure the money reaches its intended recipient without issue.
Do money transfers affect your credit rating?
It depends on the level of transfer that is taking place, but for the most part the answer is no. Of course, if you use a credit card, or a debit card that takes you into an overdraft in order to send money then there can be a knock-on effect with your credit rating, but for general use transferring money won't have any impact on your credit score.
You can also transfer money with many services with bad credit yourself – as there is no lending taking place, companies are more than happy to offer their services to all, without running a credit check.
Where can I send money to?
It depends on the service used, but the best have an extended reach and can offer transfers to most countries.
How much does it cost?
This is where the comparison between services comes in. No two money transfer providers are equal, and each will have their own initial fees, exchange rates and (potentially) additional fees for some countries. The money transfer services will have negotiated with the countries for the best possible deals, so it is best to use one that has managed a superior negotiation!
There may also be fees dependant on the manner of the money picked up by the recipient, with additional fees for foreign bank accounts, or other unusual methods of delivery.
What is the best money transfer service?
With low fees and an extensive reach, as well as some of the better negotiated fees in lesser-used countries, World Remit provided an excellent service across the board. Their website is easy to use, with a simple process for the uninitiated and their app (available both as an iOS and Android version) is smooth and efficient.
World Remit didn't provide the most competitive fees when moving large sums directly between bank accounts, but this tended to be for business-driven transfers and not relevant to most daily use.
World Remit scored extremely highly on security when compared to some other services - something we consider one of the more important aspects to the services provided.
World remit is authorised by the Financial Conduct Authority which means your money is protected against any company issues – similar to a bank account.
World Remit provide the following key services:
near instant delivery (money was available within minutes globally)

simple to use interface (both with the app and website clients)

acceptance of all major credit and debit cards for payment

direct bank payment or bank account transfer

low fees

over 140 countries available

competitive exchange rates

easy bank pickup for cash

works with mobile money
Unlike some of the other services on offer, World Remit also shows substantial investment and growth in the marketplace, making them likely to provide a first-class service for the years to come as innovations in transferring money continue to improve.
How do I transfer money?
Head to the World Remit website to begin the process with them. Sign up for an account through a quick form and simply choose how and where you want to send money. Pay with your debit or credit card and the money can be with your intended recipient before you've finished with this article!
---