What is a second charge mortgage?
---
---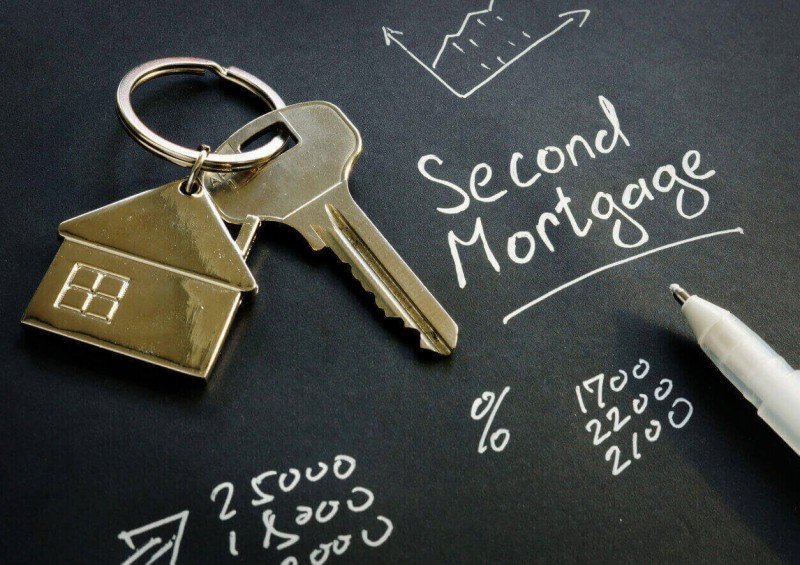 A homeowner with a respectable amount of equity built up in their property may be able to increase their borrowing by taking out what is called a second-charge mortgage.
Equity in a property, also known as 'capital', can be used as collateral to secure a second mortgage.
A 2nd mortgage can be a more financially viable option to remortgaging, as early repayment of your existing mortgage may incur hefty penalties known as early redemption fees.
A second charge mortgage should not be confused with getting a mortgage on a second property. A second charge mortgage will be secured against a property that you already own and already have a mortgage on.
Some homeowners decide to take out a second mortgage on an existing property to use the cash equity in their property as deposit funds to purchase another (second) property. If a homeowner wants to purchase a second property for personal use, they will need to take out a 'second home mortgage' (or a 'buy-to-let mortgage' for an investment property).
Here's all that you need to know about second charge mortgages.
What is a second charge mortgage, how does it work?
A second charge mortgage is where you separately take out a 2nd mortgage to borrow money, using the capital built up in your property since you first purchased it, as collateral.
When house prices increase, you build up equity (capital) in your property as your property will be worth more than when you first purchased it. This equity or capital amount is what your second mortgage borrowing will be based upon.
A second legal charge is a secured loan against your property and, as such, it will be recorded in the Charges Register of your title deeds (registers of title) at the Land Registry underneath your existing (original) mortgage.
Should you fail to keep up with repayments on your original or second mortgage then either mortgage lender can apply to the Courts to repossess your property, to sell it and pay off your mortgage debts.
Can I get a second charge mortgage?
To be able to get a second charge mortgage, the eligibility criteria you need to meet is:
You own a property and already have a mortgage secured against it

You have sufficient cash equity (capital) built up in your property*

You are able to provide proof that you can comfortably afford to pay two mortgages

You have prior approval from your existing mortgage lender
* To roughly gauge the amount of capital in your property, find out what your property is worth by looking at similar properties for sale in the same area on websites such as On the Market, Rightmove and Zoopla. Then dig out your most recent mortgage statement to see how much you owe. Deduct what you owe on your mortgage from the up-to-date market value of your property and you have the value of your capital.
Note: You could ask an estate agent for a valuation but they might not provide one for free if you say why you want a valuation (i.e. to gauge what your property is worth for a second mortgage). An estate agent will usually only provide a free valuation if they think you're going to sell you property and preferably with them. Initially and before you apply, a rough estimate from Zoopla and the like should suffice as a mortgage lender will arrange for a professional valuation prior to issuing a mortgage offer.
Reasons for getting a second mortgage
Common reasons for homeowners taking out a second mortgage can include:
Home improvements

They're struggling to get an unsecured loan

It's a cheaper option than a remortgage

University fees

For a deposit to buy a second property
How much money can you borrow when getting a second charge mortgage?
How much you can borrow will depend on how much equity you have in your property and what you can afford to pay - see footnote above for tips on how to work out how much equity you have in your property.
Some lenders will limit your borrowing to 75% to 80% of your equity value but if you're a high earner, you may be able to borrow the full amount of capital.
So, for example, if you have a property that's worth £200,000 and you have £100,000 left to pay on your existing (first) mortgage, then the maximum you could hope to borrow on a second mortgage is a maximum of £100,000. However, it's more likely you will only be able to borrow around £75,000 to £85,000 if a lender considers your income isn't high enough to cover 100% borrowing on two mortgages.
You might like: A guide to getting a mortgage on a low income
How much does it cost when getting a second mortgage?
Due to higher APRs, a second mortgage will usually cost you more than your first mortgage but is still very often a cheaper borrowing alternative to an unsecured personal loan.
The reason the interest rates are typically higher is because the lender with the first mortgage has 'first dibs' on the net sale proceeds, should your property be repossessed and sold to pay off the mortgages. This could leave your second mortgage lender out of pocket as the first mortgage lender has priority over the net sale proceeds, so the second lender will want to get as much money from you as quickly as possible - hence the higher interest rates.
In addition, your interest rate could be further inflated if you have a low credit rating. So you should check your credit report before applying for a second mortgage to see what is making your credit score so low and try to do whatever you can to increase it before applying for a second mortgage.
Bear in mind that some lenders will use more than one credit reference agency (CRA) to check your credit score and history and in the UK there are three main CRAs: Equifax, Experian and TransUnion.
Checkmyfile.com can provide you with a free multi-agency report for all of the three main credit reference agencies, saving you valuable time and effort checking with each CRA individually. You can sign up to a 30-day free trial and then pay £14.99 monthly for Checkmyfile's services. If you don't want to pay, simply cancel your subscription!
Read: How is interest calculated on a mortgage?
The pros and cons of a second charge mortgage
So are second charge mortgages a good idea?
To help you decide, here's a roundup of second charge mortgage advantages and disadvantages:
| | |
| --- | --- |
| Pros | Cons |
| You keep your original mortgage potentially making a 2nd mortgage a cheaper option than a remortgage as interest rates could have increased and your existing mortgage could have a [lower] fixed interest rate and/ or your credit score (if relevant) has decreased since you took out your first mortgage. | If your financial circumstances change and you can't afford to pay both mortgages, you could end up losing your home. |
| You have a much better chance of success with a secured loan when you have collateral (i.e. a property with equity in it) than you would applying for an unsecured loan, especially if you're self-employed. | If you decide or need to move, you would have to fully redeem (pay back) both mortgages meaning you could end up with a very small deposit or, if house prices have plummeted, not enough sale proceeds to cover both mortgage redemptions! |
| It's usually cheaper to take out a second mortgage than an unsecured loan as the interest rates will be lower when you offer a property as security. | Second mortgages cost more than first mortgages as they have higher interest rates. |
Second charge mortgage alternatives:
Further advance (borrowing more money, separately, from existing lender)

Unsecured personal loan (only suitable for smaller amounts - a Guarantor helps)

Remortgage (redeem existing mortgage and take out a new one with a new lender).

Savings (if you have sufficient savings it makes little to no sense to pay high interest rates on additional borrowing; you'd be better to use your savings which can only accrue a low rate of interest in the current climate and then start re-saving after you've used up your savings.
Can a mortgage company refuse a second charge?
Yes, they can. If your existing lender concludes that allowing you to take out a second charge is too risky and leaves them vulnerable to financial loss (in the event you can't keep up both mortgage repayments), then they will refuse to agree to a second charge.
Related guides
---