What is a Guarantor Mortgage?
---
---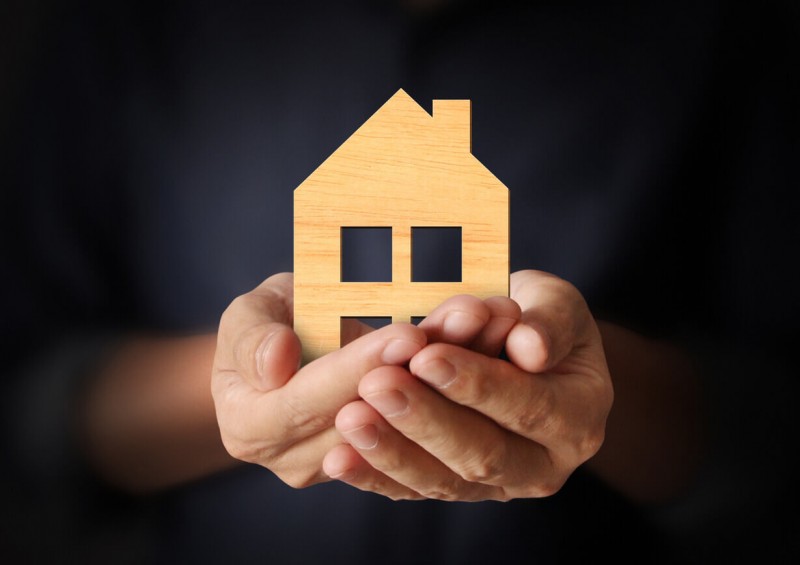 A Guarantor mortgage is a type of secured loan where a parent or close relative (or a very good friend!) offers their property or savings as security against the loan and promises to repay the mortgage if the borrower doesn't.
Here's all you need to know about getting a guarantor mortgage to help you decide whether or not it's right for you.
What is a Guarantor on a mortgage? How does it work?
A Guarantor will typically have sufficient savings and/or own a property to offer as collateral security against a mortgage loan. This means that if the main borrower of the loan defaults on paying their mortgage, perhaps because they can't afford to pay it, the building society can force a Guarantor to use their savings or even sell their property, in order to pay the mortgage payments on the borrower's behalf.
A Guarantor will sign a document to the mortgage called a Deed of Guarantee, in the presence of an independent witness, to formally and legally confirm that they:
will be a Guarantor on the mortgage and pay the mortgage if you (the borrower) don't;
have obtained independent legal advice as to the terms and effects of the Guarantee;
accept, understand and acknowledge the terms of the mortgage offer and mortgage deed and their respective terms and conditions.
Why would somebody need a Guarantor mortgage?
A Guarantor mortgage is usually necessary if you meet one or more of the following criteria:
Low income: if you do not earn enough money to buy the property you want, a Guarantor may be able to help you borrow more.
Bad/poor credit score: a low credit score can be a red flag to a lender and make them think a borrower is irresponsible so they will usually request a Guarantor to account for the added risk.
Small/low deposit: if a borrower were to default on their mortgage payments and had only paid a nominal deposit, there could be little to no equity in the property to fall back on.
No credit history: if you have little or no credit history of borrowing money in the past (i.e. a credit card or personal loan) then a lender has nothing to rely on to verify your creditworthiness and will consider you a credit risk.
How much can you borrow with a Guarantor mortgage?
If you have a Guarantor for your mortgage, depending on your financial circumstances (and your Guarantor's), you may be able to borrow up to 100% of a property's value.
However, 100% mortgages are few and far between and most borrowers will usually need a minimum of a 5% deposit upfront.
The deposit can be from your own funds or very often a Guarantor's property or savings can be offered as a security for the deposit instead.
Another alternative is applying for a mortgage under the government's mortgage guarantee scheme where certain lenders are offering 95% mortgages (more on this below).
Can you get a 5% mortgage with a Guarantor?
Yes, you can pay as little as a 5% deposit with a suitable Guarantor and borrow 95% of the value of a property.
As mentioned above, you can, albeit rarely, get a 0% mortgage (i.e. borrow 100% of the property's value) by using a parent's collateral (i.e. their existing property or savings) as a substitute for a deposit.
The even better news is that in the March budget 2021, the government introduced a new mortgage guarantee scheme to help first-time buyers get on the property ladder.
The mortgage guarantee scheme means the government will effectively act as a 'Guarantor' to borrowers wanting to get 95% mortgages. This means that if a borrower defaults on their mortgage repayments, the government 'guarantees' to compensate a mortgage lender up to a certain amount (on a 5% mortgage, this is 15% of the full mortgage amount).
The scheme started on 19 April 2021 and continues until 31 December 2022, and is only available on repayment mortgage applications for properties up to a value of £600,000.
The scheme isn't available to second homeowners or landlords, or for new build property purchases; it is only available to buyers who are buying a residential property to live in.
To get an idea of how much you can borrow with a 5% deposit, you can use a free online calculator like the one provided by which.co.uk.
Who offers Guarantor mortgages? Do banks accept Guarantors for mortgages?
Most major banks and building societies (and some less well-known lenders) offer Guarantor mortgages, but only a handful of the major lenders, mainly banks, are currently part of the government's mortgage guarantee scheme, namely:
NatWest

Barclays

HSBC

Lloyds

Bank of Scotland

Halifax

Santander
According to Money Saving Expert, other lenders are expected to join the scheme and offer 5% deposit mortgages, such as Virgin Money.
Note: Interest rates on 95% mortgages tend to be much higher than mortgages with higher deposit amounts so, where possible, you should seek to pay a larger deposit to benefit from lower interest rates. (See our related blog: How is interest calculated on a mortgage? for more info.)
Who can be a Mortgage Guarantor?
Guarantor requirements for the majority of mortgage lenders can include that the Guarantor:
is a close relative (many lenders prefer this to be a parent, step-parent or grandparent)
is a property owner or has ample savings to offer as security against the mortgage loan
earns enough money to pay the mortgage if the borrower defaults on repayments
is creditworthy with a clean credit history to reassure a lender they're a worthy Guarantor
seeks independent legal advice on the terms of the Guarantee Deed before signing it
Does being a Guarantor affect your credit?
No, acting as Guarantor will not affect your credit record UNLESS the borrower defaults on their mortgage payments. If a few or more payments are missed and you are not able to fully pay them as Guarantor either, a default can be recorded on your credit file.
If the borrower always pays their mortgage on time and in full, your credit score or report will never be affected. Likewise, if you take over paying the mortgage in full, your credit score and record should not be affected.
You might also be interested in our guide: 6 ways to protect your family and loved ones.
The pros and cons of a Guarantor mortgage
To sum up, here are the pros and cons of a Guarantor mortgage for a borrower:
| | |
| --- | --- |
| Pros | Cons |
| You're likely to get a mortgage offer | Interest rates tend to be higher |
| Can help you borrow more money | If you default and your Guarantor is forced to pay, it could irreparably damage your relationship with them |
| Great solution if you have little or no credit history and a low credit score | If your Guarantor can't afford to pay (if you default), they could be forced to use their savings or sell their property to pay |
| If you make your repayments on time and in full, it will boost your credit score | If the Guarantor doesn't pay your mortgage promptly, it can damage their credit score |
The only real advantage for a Guarantor is they can help a close relative and loved one get their foot on the property ladder when they would otherwise be stuck having to rent or live with family.
If a Guarantor feels confident a borrower will always make the mortgage payments as they have a secure income, are financially responsible and don't have a shopping or gambling addiction or the like, then the risk to the Guarantor is relatively low.
Before applying for any type of mortgage, you should first check your credit score with all of the credit reference agencies most lenders use, namely: Experian, Equifax and TransUnion - You can obtain a free multi-agency report for all three from checkmyfile.com.
If you discover you have a low credit score with one or more of the agencies, there are ways in which you can try to increase your rating.
Also, if you've applied for credit and been turned down within the last 3 months and this refused application is documented on your credit report, you should wait until 3 months have elapsed before applying for a mortgage. This is because any mortgage lender can easily see from your credit report that you have already been refused a loan and this will make them think you're not worth the risk.
Once you've done all that, you can improve your credit score(s), if you find a property you would like to buy and have a 5% deposit available, you should consider applying for a mortgage with lenders who are part of the government's mortgage guarantee scheme. However, bear in mind that even if you are successful in getting a mortgage offer under the scheme, the rates of interest will typically be high on a 95% loan-to-value mortgage. You can pay up to a 9% deposit under the scheme.
If you want to avoid or cannot afford the interest rates on 95% mortgages, then you should approach a close relative or friend and ask them if they would consider being a Guarantor for a larger deposit (say, 10%). Think long and hard before approaching someone because, of course, it's a BIG ASK as they're literally putting their financial neck on the line if they agree to be your Guarantor.
Related guides
---