How long does it take to build credit?
---
---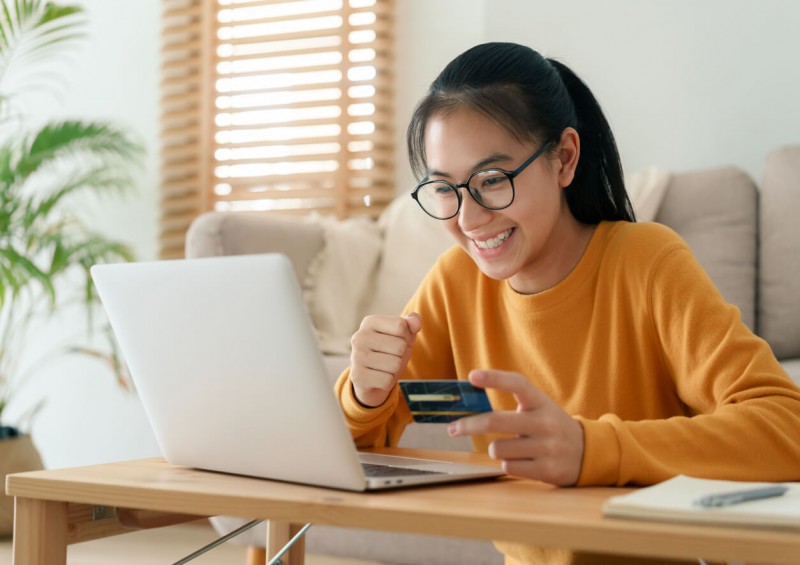 You can't build a solid credit history overnight, especially if you're starting from scratch, and the length of time it can take to build credit will depend on:
What credit score do you start with?
If you're 18 or have just moved to the UK and have never taken out any type of credit before, then it's likely you will not even have a credit score.
According to Experian, your credit score doesn't start at zero as it doesn't actually exist until someone runs a credit check for the very first time and in the early stages of building credit, your score can be less than 300.
Read more: What is a credit check?
How long does it take to improve your credit score (UK)?
So how long does it take - can you improve your credit score in 3 months or is 6 months enough to build your credit from scratch?
Answer: It's somewhere in between.
If you have no credit history at all and have a clean [credit] slate, you will need to have a credit account open and active for between three to six months before your credit score is calculated.
Continued responsible borrowing behaviour will continue to boost your credit score, every time a lender reports this positive behaviour back to a credit reference agency (CRA).
If you already have a credit history but it's pretty dire because you've missed payments or have a default, CCJ or bankruptcy, it can take several years to improve your credit score.
How to build your credit history and score from scratch
There are many ways in which you can build a credit history effectively - some of the following actions will have a prompt impact and others can take months or even years.
You should do any or all of the following to build credit score from scratch:
Building your score back up after a drop
In addition to what's outlined above, if your score has suddenly dropped, to rebuild credit after a drop you should:
Building credit after a default
A default will stay on your credit file for 6 years and should automatically be removed after those 6 years have elapsed.
If a default is still on your credit file after 6 years, you should contact the CRA to request it's removal.
If the default is not yet six years old, if you have not already done so, try to settle the debt as soon as possible and check your credit report to make sure 'satisfied' is marked against the default debt. If it isn't, contact the lender and ask them to remedy this.
If you have a default because you've been the victim of fraud, then you should contact the lender to advise them of this, provide evidence of the fraud and request removal of the default.
You can only start to build credit after a default has been removed or 'fallen off' of your credit file.
Why does it take so long to build your credit?
If you have no credit history at all, then lenders will need to see historical borrowing data over at least three to six months so they can be reassured that you're a responsible borrower.
It also takes a while for your credit information and activity to filter through to the CRAs and affect your credit rating.
Also, as outlined above, if you have a poor credit history, it can take several years to remedy any bad credit markers like a default or CCJ. This is because these markers will not, under any circumstances (other than fraud), be removed from your files for 6 years, even if the original debt is settled in full.
How often does your credit score change?
Your credit score can change every month, depending on your financial activity and what is reported back to the CRAs by lenders.
This is exactly the reason why you should regularly check your credit reports with all three CRAs on a monthly basis.
To request a multi-agency report for free, head over to Checkmyfile by tapping the button below. Sign up to a 30-day free trial - a monthly charge of £14.99 will apply after the free trial, but cancelling your subscription is easy and you can do so anytime:
Related guides
---