County Court Judgments (CCJs) and Credit Scores
Does a CCJ damage your credit rating?
---
---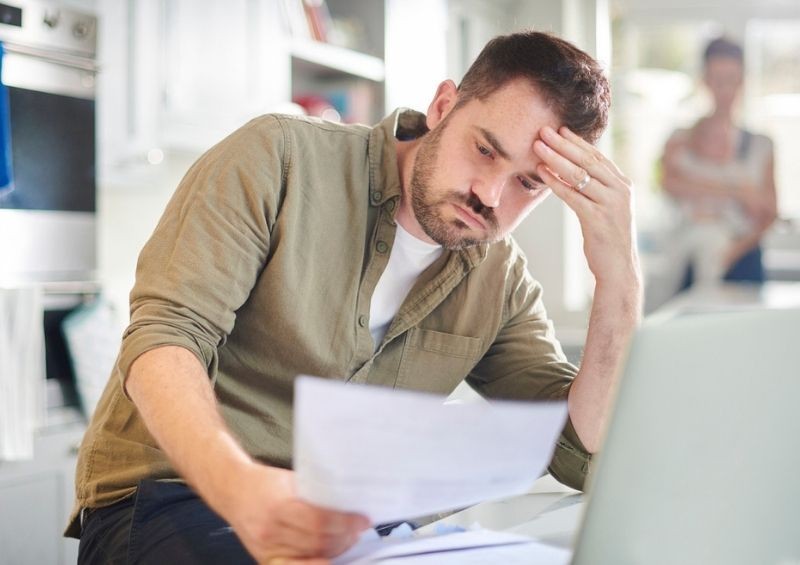 Being issued with a County Court Judgment (CCJ) can be worrying, as it can have quite drastic implications in terms of your credit score and your ability to take out credit for a number of years – including loans, credit cards, mortgages and phone contracts.
There are ways to reduce the impact of a Court Judgment on your financial health, however, so try not to panic too much.
Here, we explain the meaning of a CCJ, how it can impact your credit rating, and what to do if you've been issued with one.
Check your score with Checkmyfile by signing up to a free 30-day trial - after this, it'll cost £14.99 per month, but you can cancel your subscription anytime:
In this guide:
What is a CCJ and what does it mean?
A County Court Judgment (CCJ) is a type of court order which is issued when someone fails to repay money that they owe to a lender. It is also occasionally called a County Court Summons and, in Scotland, is referred to as 'enforcing a debt by diligence'.
A creditor or lender will typically apply for a CCJ against you if they have reason to believe that you will not repay money that you owe them. They will apply through the courts, and if they agree with the lender, a County Court Judgment will be issued against you and you will be ordered to repay the money.
If you receive a CCJ, you will typically be informed of it via post, and when you get the letter, you usually have several options:
Repay the full amount and clear the debt immediately

Request an instalment plan or a later date to pay

If you believe it has been wrongly issued, dispute the CCJ or the amount owed

Make a claim against the lender or creditor if you think they owe you money (by breaching a contract, for example)
What happens if I ignore a CCJ? If you fail to respond to the CCJ, the court could take action by appointing bailiffs to come to your home to request the owed money. A bailiff may even try to take some of your belongings and sell them to cover the cost of the debt you owe.
Who will see it?
If you are issued with a CCJ, it will appear on the Register of Judgments, Orders and Fines (a public database), as well as your credit report. This means that it will also be visible to lenders and creditors.
The only circumstances under which your CCJ won't be listed on the public register (either by being cancelled or 'set aside') are:
If you have repaid the full amount within a month of the CCJ being issued

If you dispute the CCJ and the court agrees that it was issued by mistake
How does a County Court Judgment affect your credit record?
CCJs will appear on your credit file if it is recorded on the public database – i.e., unless you paid the debt off immediately or disputed it.
A CCJ will have a negative impact on your credit rating, as it implies that you are an unreliable borrower, particularly if you have missed repayments on a considerable amount of debt.
Lenders will spot this – as well as any defaults that led to your CCJ – and are likely to see you as a high-risk borrower. This means that you are less likely to be eligible for the best credit deals, and some lenders may refuse to offer you credit at all.
If you have a CCJ on your record, it's likely to cause a relatively considerable drop in your credit score.
If you cannot dispute or repay the CCJ, it's not the end of the world as it won't stay on your credit file forever, as explained below.
For an idea of how a CCJ has affected your credit score – or to find out if a CCJ is marked on your record – check your credit file with Checkmyfile - sign up to a free 30-day trial and cancel anytime if you do not wish to pay a monthly fee of £14.99 thereafter:
There are also many ways to improve your credit score and rebuild it after a CCJ, including registering on the electoral roll and ensuring that you make all repayments on time.
How long does a CCJ stay on my credit file?
If you're issued with a CCJ, it will remain on your credit file or credit report for six years in total, even if you pay it off.
After six years have passed, the CCJ will be removed from your credit file regardless of whether you clear the debt or not.
If you pay off the debt within one month of receiving the CCJ, you can apply for it to be removed through the Register. If you pay the full amount after the first month has passed, your CCJ will be listed as 'satisfied'.
Will a satisfied CCJ affect my credit? 'Satisfied' CCJs still show on your credit report for six years, and they might still be negatively viewed by some lenders after that period has passed.
How long does a CCJ last? The simple answer is six years, but it depends on whether you pay off the debt, when you do so, and a variety of other factors.
How to remove a CCJ from your credit report
The most straightforward way a CCJ can be removed is simply by waiting six years. However, this isn't always ideal, particularly if you want to take out a mortgage, loan or another type of credit anytime soon.
If you have reason to believe that you have been wrongly issued a CCJ (if you had not been informed of the claim, for example) you are able to apply to have this 'set aside' or cancelled. Setting aside a CCJ requires a court fee and you will need to attend an official hearing.
If you pay off the CCJ within one month of it being issued, you are able to request that it is removed from your credit file and the public register by applying for a certificate of cancellation from the County Court which issued it.
Can I get a mortgage with a CCJ?
Getting a mortgage with a CCJ can be done, but it is undoubtedly more difficult than if you had a clear credit record. Due to your poorer credit history, you may not get access to the best deals and some providers may even reject your application, which can cause even more problems down the line.
More lenders are now offering mortgage deals for applicants with CCJs, but when the CCJ was issued has a significant bearing on your eligibility. If it was more than six years ago, it will not appear on your credit report and you should be eligible for a competitive mortgage, providing your overall credit file is in a good way. If it was more recent, however, you may not be eligible.
Loans for people with a CCJ
Many lenders will not offer loans to people with a CCJ or will only offer them the highest interest rates.
However, there are some specialist lenders – including the likes of Fair Finance and Ocean Finance – who will offer loans for people with CCJs and/or poor credit scores.
Ocean Finance states that "being accepted for a loan when you have a CCJ against your name can be tricky, but it's absolutely achievable".
Credit cards
Similarly to loans and mortgages, a credit card is a traditional form of borrowing, so you may not be offered the best deals if you have a CCJ against you. This means that, if a lender does accept your application, your credit limit will be low and interest rates will be high.
There are some specific CCJ credit cards available for those with a judgment against them from less than six years ago, but these are unlikely to offer the most competitive terms.
Credit cards can be a good way of improving your credit score, if used correctly, so this may be an option if you have a CCJ and want to build your rating.
Read more: How to Improve Your Credit Score With a Credit Card
Car finance and mobile phone contracts
Car finance and mobile phone contracts aren't usually considered as 'traditional' forms of credit, but they certainly fall under the same bracket as loans and credit cards.
You can get both a mobile phone contract and car finance with a CCJ, but you are unlikely to qualify for the very best deals, and some companies may reject your applications.
Bear in mind that a refused credit application can damage your future hopes of taking out credit, so limit your applications and use an eligibility tool before doing so.
Check your credit report
When you check your credit report and score with Checkmyfile, one of the UK's best credit reporting websites, you will be able to see all the information held on you by four different credit reference agencies.
This is the same information that lenders view when assessing your credit application – including a CCJ check – so it can be useful for anyone looking to improve their credit score or apply for credit.
You can check for CCJs using Checkmyfile, as they hold all records of Court Judgments and Insolvency reported by Equifax, TransUnion, Experian and Crediva.
Checkmyfile is free for 30 days and £14.99 a month thereafter if you continue your subscription. You are able to cancel at any time for free if you do not want to pay for the services after the 30-day trial.
For more information on credit scores and reports, be sure to check out our related guides:
---