A Guide to Personal Loans
What are they and how do they work?
---
---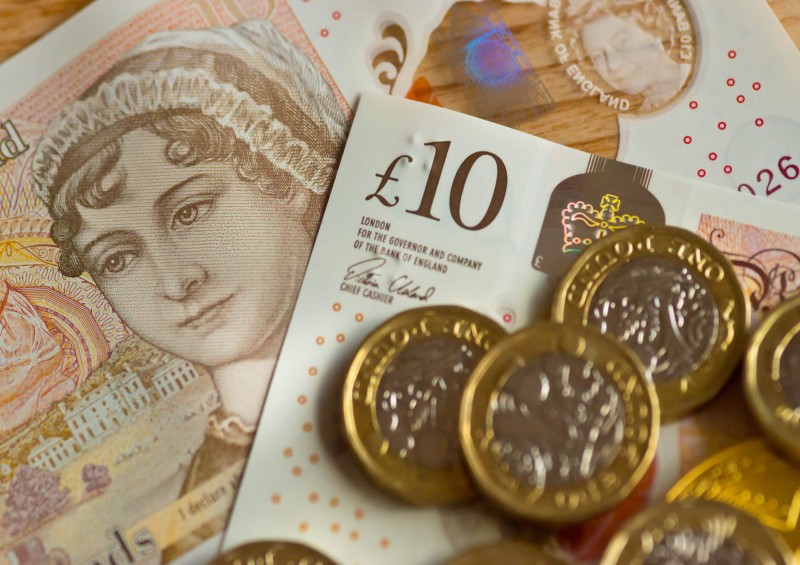 A personal loan is a viable option for those who want to borrow money and pay it back at a later date (often with an added interest rate).
If you use personal loans correctly, safely and under the right circumstances, they can be a helpful financial resource. But, it's important to remember that getting a personal loan is a serious responsibility and a decision that shouldn't be taken lightly, as they do have their risks.
You shouldn't take out a personal loan in the UK without thinking about it carefully and considering your options first, as there are some potential risks that you should be aware of.
In order to help you familiarise yourself with personal loans, their pros and cons, and their potential impact on your credit rating, our guide goes through the basics of this particular type of credit, including:
What is a personal loan?
Personal loans, also known as unsecured loans, are loans usually designed to provide you with an injection of money for a specific need. This often includes larger one-off expenses such as a wedding or a new kitchen.
This type of loan is not secured against any of your assets (such as your home), meaning that you usually have to have a relatively good credit score or creditworthiness in order to be accepted, as none of your possessions are used as security in the event of missed repayments.
While most personal loans are obtained through your usual bank, there are a variety of options available to you that should be looked at first to get the best deal, and they are also usually available through private lenders, building societies and credit unions.
With a multitude of providers, and a wealth of different products from each of those lenders, sifting through the amount of options available to you is time consuming and can be very complicated if you don't do your research. Here, we explain the process and help you determine whether personal loans are right for you.
Who can get a personal loan?
Anyone above the age of 18 that wants to take out a loan is able to do so, but there are some broad limitations that may apply similarly to other forms of credit.
You will be means tested according to your income and your credit rating, so those with a poor credit score may struggle to get access to the best deals.
The better your credit rating or history is, the better your chances are of being accepted for competitive personal loan deals.
Read more: UK Credit Scores Explained
There are specific personal loans designed for people with bad credit scores, so not all is lost if you have not built up a solid credit history. It's likely that you will, however, be charged higher interest rates and the amount you can borrow may be limited.
Skip to our section on loans for people with bad credit for more information.
The pros and cons of getting a personal loan
As with all types of credit products, there are pros and cons to getting a personal loan. The benefits and potential concerns that apply to you depend on your personal situation, so it's important to weigh-up your options and think carefully before committing to a personal loan.
Here is a list of the pros and cons of personal loans in the UK:
| | |
| --- | --- |
| Pros | Cons |
| Usually able to borrow more than with a credit card | Borrowing smaller amounts could lead to high interest rates |
| Repayments are typically fixed each month | You may be tempted to borrow more as interest rates reduce |
| Lower interest rates on higher amounts than credit cards | Most banks won't lend less than £1,000 |
| Interest rates are usually fixed (not always) | Most banks won't lend for a period below a year |
| You can make overpayments without penalty* | Lenders might charge compensation if you pay over £8,000 in 12 months |
| Borrowers can choose how long the loan lasts | They can result in debt-cycles if you aren't careful |
*It's worth noting that, although you can make overpayments or pay off some or all of the loan at any time, you may be charged a fee if you repay more than £8,000 during any 12-month period. The lender is limited to how much they can charge you.
There are ways to reduce the cost of your personal loan, including moving it to a cheaper interest rate or making repayments early if you can afford to do so.
Reasons for getting a personal loan
When you apply for a personal loan, many banks or providers will ask you about your reasons for taking out a loan. This is done in order to be responsible lenders and not just hand out loans to those who cannot afford to repay them. This means that some experts will warn that you should be wary of lenders that do not ask you about your reasons if you are borrowing a significant amount, as they may not be reliable.
The more common reasons for getting a personal loan are:
Consolidation of existing debt
Perhaps the number one reason for an unsecured personal loan is to pay off a number of other outstanding debts and to have only the single monthly loan repayment to worry about. Not only does this make budgeting and juggling monthly finances easier, it can also save substantial amounts of money, as it is possible to repay existing debts with high interest rates with a single loan at a lower and more reasonable rate.
Make sure that you can afford the repayments on any personal loan – never stretch yourself beyond your realistic means.
Read more: Debt Consolidation Loans
Large purchases
From cars and weddings to washing machines and new kitchens, with a sofa or laptop thrown in along the way, taking out a personal loan to be able to afford larger items is another legitimate situation.
Holidays
A short term personal loan to help stretch to a more exciting holiday is a perfect reason to use the resources available to you if you can afford to pay it back.
It needn't be for a huge amount, and spreading the cost of your yearly adventure across a number of months is a great way to ease the financial pressure and ensure you have a better time while there.
Unexpected situations
Sometimes life just jumps on you with something you didn't see happening. While the variety of insurance products are there to mitigate some of those things, no one can see the future! A quick personal loan can mean the difference between security and disaster.
What is a cooling off period?
A personal loan cooling off period is a 14-day timescale from the date of the loan being agreed (or when you get your copy of the agreement) whereby you are able to withdraw from or cancel your personal loan without any consequences.
This is a legal right stated in the Consumer Credit Act 1974.You will still be required to repay any money that you owe within 30 days.
Interest rates explained
An interest rate – often referred to as an annual percentage rate (APR) – is a percentage that is charged on the total amount you borrow from a lender. There are different types of interest available, including flexible and variable rates, and the amount you are charged varies depending on a range of factors.
Those with an 'excellent' or 'good' credit score are typically offered more competitive interest rates in the UK, and those with a poor credit rating will either be rejected credit or will be offered high interest rates.
Although it's tempting to simply agree to the first loan that is offered to you, it's important to check out the details of the interest rate and shop around for the most competitive deal – after all, accepting a worse rate than you could have received is essentially giving money away to the lender for nothing!
Fixed vs. variable rates
Most personal loans will have a fixed rate of interest – meaning the rate will not change throughout the term and you can plan your repayments accordingly. Some, however, will have a variable rate that fluctuates along with national interest rates.
The potential advantage with a variable rate loan is that you will pay less interest over time than with a fixed rate, but unless you have a very solid understanding of national finances, you are probably best off with a fixed rate.
Do check whether or not the interest rate is fixed or variable in the terms of your loan contract before you sign, as this has a significant impact on how much you will be required to pay back.
The rate advertised may not always be true
Be cautious about jumping into a loan agreement based on the rate you first saw advertised. Lenders will adjust their rate based on your credit rating and other factors, so just because something is advertised as having an impressively low 3% APR, you may find that once your details are known, you are offered a far poorer rate – maybe even as bad as 30% - ten times the interest!
An advertised rate will be given to at least half the people applying for that loan, but that means the other half are offered a far less impressive rate. Make sure you know where you stand in that equation and that you are happy with the actual rate of your loan before you agree to it.
For more information, head over to our full guide to interest rates.
Personal loans and credit scores
As we mentioned, your credit score is a highly important factor in your personal loan application. Your creditworthiness is taken into account by the lender when determining which personal loan deals you have access to.
Those with a poor credit rating may not get access to the best deals and will be charged higher interest rates, or worse, they will be rejected entirely. Some lenders will, however, offer specified loans for those with poor credit ratings.
Check your creditworthiness and credit rating today with Check My File by tapping the button below, or head over to our credit score guides for more information.
Getting a personal loan with a bad credit score
Some lenders will reject your loan application if you have a poor credit score, but others will simply offer you higher interest rates. There are even some providers out there with specifically designed personal loans for people with a poor credit score.
These can come with high interest rates, but they may be your only choice for a personal loan if you do not build an adequate credit history. As with all loans, never borrow more than you can afford and only accept an offer for credit that you can afford to repay.
But how is your credit score impacted if you take out a personal loan?
Does a personal loan affect credit score?
It's possible that your credit rating could dip slightly in the short term after taking out a personal loan, but if you make repayments on-time, your credit score should actually improve over time. Personal loans could therefore be a way of improving your credit score, similarly to the way that credit cards do.
Read more: How to Build Your Credit Score with a Credit Card
Remember, if you do not pay off your balance on-time, your credit score and eligibility will be damaged and your future credit applications will become a lot more difficult.
Lenders: Where to get a personal loan
You can get a personal loan from a variety of providers, including banks, building societies, credit unions and private lenders, and you can either contact them directly to get a quote or you can compare deals on comparison sites to find the one most suited to you.
There are pros and cons to each type of personal loan provider, so which one you choose is a decision that you should make after shopping around to find the most affordable and most suitable deal.
Which bank is best for a personal loan?
By far the largest proportion of lenders, banks represent the traditional route to personal loans for most people in the UK.
If you are in any way worried about your credit score, your own bank is usually the best place to start – with an accurate record and understanding about your finances, they are likely to ask for less paperwork and are able to make a decision quicker than any other institutions.
With a solid credit rating, however, you should remember that you don't need to accept the terms of your own bank and can shop around with different banks to find the one that offers the best deal.
Credit Unions
If you are already a member of a credit union, you may be entitled to take out a personal loan with them. Working for their members, credit unions often offer better loan terms than banks.
Peer-to-peer
An increasing part of the market, peer-to-peer loans remove the bank from the equation and are loans directly from interested investors to members of the public. Often, peer-to-peer loans can offer a superior rate of interest, but they are unlikely to give loans to people with poor credit ratings.
Personal loans vs payday loans
Payday loans and personal loans are two very different types of credit.
Payday loans are very short-term loans that are designed to be paid back within a month (maybe less, depending on the lender), while the term of an average personal loan is usually much longer.
Personal loans typically offer much lower interest rates than payday loans. Payday loans can be useful in that they are easily accessible and can be issued within days or even hours, but they can also be very dangerous due to their high interest rates.
If you fail to repay your payday loans on time, you could be hit with extreme interest charges and it could lead to significant issues with debt.
Free loan advice at Compare UK Quotes
An unsecured personal loan can help you in many ways, giving you money when you need it, and being part of a strategy to improve your credit rating going forward, but you must remember to make monthly payments in full and on time.
It is not advised to take out a personal loan if making the payments would be a considerable stretch on your finances.
Consider all of your options for loans before finalising a decision, and be sure to contact a financial advisor if you need some help.
For more information and advice on personal finance, be sure to take a look at our related guides:
---