Creditworthiness: What Does it Mean?
---
---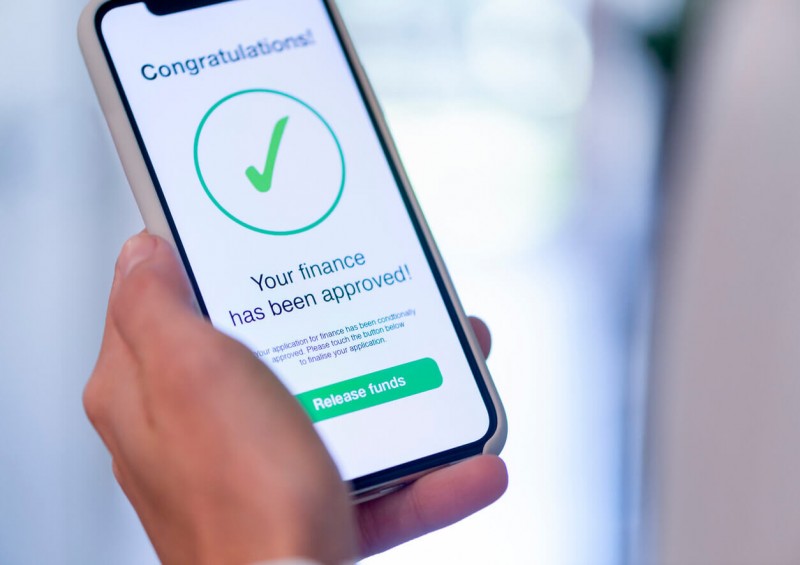 If you've applied for a credit card or loan, such as a mortgage or personal loan for a car, your creditworthiness will be assessed by the company with which you intend to borrow money from first.
As the name suggests, creditworthiness simply refers to how the creditor or lender determines whether or not you are worthy or eligible for credit with them.
Each creditor or lender will have their own way of assessing your creditworthiness as a new customer, but they generally use your credit score and report to see how you manage your finances.
If you're a sensible borrower, you're likely to get accepted for credit; if your credit history shows the contrary, however, you may struggle to borrow.
In this article, we will explain the meaning of assessing creditworthiness in consumer credit, how your credit score can be improved and where you can go online to view your report so that you can keep track of your finances, identify any issues and protect your chances of borrowing money in the future.
How to determine the creditworthiness of a customer
Your overall creditworthiness paints a clear picture for the creditor or lender you've applied to borrow money from, informing them of how you manage your credit repayments and debt obligations.
Have you previously paid your monthly credit repayments on time and in full? Or have you defaulted on payments? If it's the latter, the lender will be less inclined to lend you money, as they fear you will not repay it.
The main way in which companies determine your creditworthiness is by using the main credit reference agencies (CRAs) in the UK to access your credit score. The main CRAs are:
Your credit score essentially reflects your creditworthiness in number form, which is shown as 3 digits ranging from 0 to 999 from poor to excellent respectively, depending on the CRA you use to check it.
Learn more: What are credit reference agencies?
Your credit report gives the lender a better idea of how you repay debt, as it displays a record of your credit activity and accounts, both past and present.
Remember: You may still be able to get credit with a low score, but be prepared for less attractive deals and higher interest rates.
What is a creditworthy credit score?
There is no straight answer to this question, as it all depends on which credit reference agency you check your credit score with.
Here are the credit score ranges for each main CRA in the UK:
Experian: 0 - 999

Equifax: 0 - 700

TransUnion: 0 - 710
Your credit score is then placed into a category to determine how creditworthy it is. For example, if you check your score with Experian, this is how your score will be deemed:
Very poor: 0 - 560

Poor: 561 - 720

Fair: 721 - 880

Good: 881 - 960

Excellent: 961 - 999
To be in with the best chance of being accepted for credit, your score will likely need to be good to excellent, as the higher your score, the more financially reliable you are to lenders.
Rather than checking each CRA individually, you can visit Checkmyfile, a website that uses all CRAs to give you one overall score between 0 and 1000, as well as a more detailed report of your credit history - more on this below.
Read more: Credit scoring explained
Get a full and detailed credit report to view your creditworthiness - for FREE!
Some companies may choose to get your credit score from one CRA, while others may check all 3 to get a good picture of your creditworthiness.
With Checkmyfile, you can get a credit score and a detailed multi-agency report from the 3 main CRAs, as well as Crediva.
This lets you view all information seen by lenders and you can easily identify and address any errors that may be affecting your score.
Checkmyfile is free to use for the first 30 days, and it is £14.99 per month thereafter, but if you don't want to make the payment, make sure you cancel your subscription, which is really easy to do!
Learn more in our Checkmyfile review here.
How to improve your creditworthiness
If your credit score is low or not as high as you'd like it to be, you'll need to take control if you want to improve it.
To build your credit score back up, ensure you do the following:
Make full payments on time and do not miss any

Register on the electoral roll

Avoid having too much credit and applying for too many loans at the same time - only get what you can afford to comfortably manage

Use a credit card

little and often and pay it back on time

Address any errors showing on your credit report

Be vigilant towards fraudulent activity
Read our full guide to improving your credit score for more information.
If you've taken a payment holiday due to the Coronavirus pandemic, be sure to read our related guides below and visit our credit score section to see more useful guides and related information.
Related articles
How to Protect Your Credit Score in 2020
How to Build Your Credit Score With a Credit Card
The Impact of Coronavirus on Credit Cards & How to Get Help
---