Checkmyfile Review: Credit Score and Report
---
---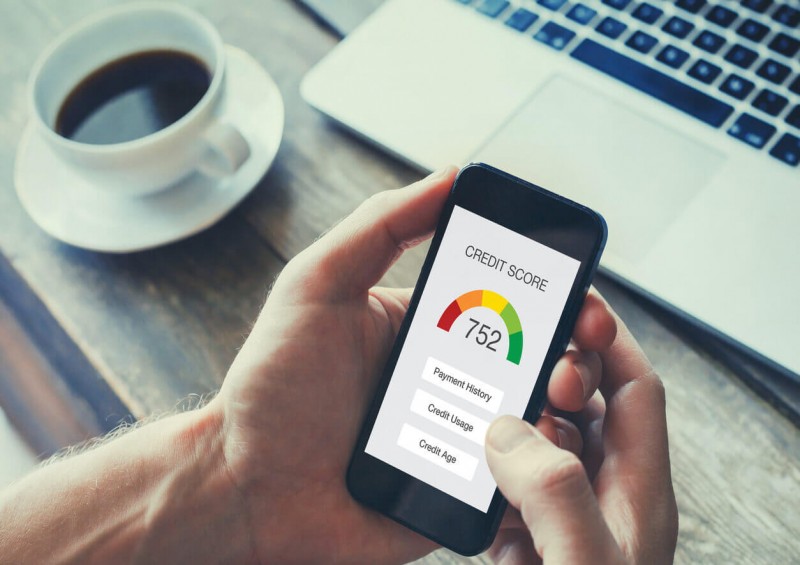 Checkmyfile is a multi-agency credit reporting website and it is one of the best ways to check your credit score in the UK.
Uses ALL four UK online credit reference agencies - not just one

Gives you a fuller, more detailed credit report

Easy to understand and simple to use

Informative graphs and charts

All your personal data is protected

Password-protected PDF downloads

The highest rating on Trustpilot

The first 30 days are FREE*

Easy to cancel by phone or online
Here, we review Checkmyfile, explaining how it works, whether it's better than the other credit reporting websites, and why you should sign up today!
What is Check My File?
Checkmyfile is a credit reporting website with a difference.
Most websites will provide you with information from just one credit reference agency (CRA) - such as Experian, for example - but Checkmyfile gives you access to the data held by the four main CRAs:
Equifax
Experian
TransUnion (formerly Callcredit)
Crediva
This way, you can get a better idea of what lenders and creditors can see when checking your eligibility to borrow money, also known as creditworthiness.
Checkmyfile was the first credit-checking site to give borrowers easy access to their credit score and report online.
Since launching 20 years ago in 2000, they have provided 35 million credit scores and 8 million credit reports to consumers across the UK.
How does Checkmyfile work?
You are able to sign up to Check My File by completing a simple form, which asks for your basic personal information and your credit or debit card details.
Is CheckMyFile free?
It is free for the first 30 days, following which you will need to pay £14.99 monthly if you want to continue using its services.
You can cancel online anytime, however, so you won't be charged anything if you deactivate your account before the end of your 30-day trial.
Once you have signed up, you will be provided with credit information held on you from Equifax, Experian, TransUnion and Crediva, including the following:
Active accounts

Adverse accounts

Electoral roll information

Addresses you're linked to

Financial associates

Court judgements and insolvencies

Fraud warnings

Recent c

redit applications
You are then able to delve further into each category for more in-depth information if you require it.
Checkmy File will also provide you with a unique credit score, as well as expert advice and tools to help you improve your credit rating in the future.
Read more: How to Improve Your Credit Score with a Credit Card
Is it the best credit score site in the UK?
Rather than you using just one online credit score checker like Experian, Equifax, TransUnion (previously known as CallCredit) or Crediva, Checkmyfile uses all four!
This way, you get a more detailed report of your credit history and you get it in a way that's simple to understand.
By providing you with information from all four CRAs, Checkmyfile is able to provide you with an all-in-one service that has all the data you need to know about your finances.
You don't have to worry about signing up to three or four different credit score websites to get the full picture, Checkmyfile has it all!
Whether or not it's the best credit reporting site for you depends on your needs – Checkmyfile is great for those that want to see information from a wide range of sources, but there may be other sites out there that provide you with slightly more detailed information on just one CRA, so you may want to explore your options.
The benefits of using Checkmyfile
Checkmyfile can be a highly useful tool for those looking for information on their credit score in the UK.
Some of its main benefits include:
Data from Equifax, Experian TransUnion and

Crediva

Customer support

is excellent (as rated on

Trustpilot

)

Their team will liaise with the CRAs if you have a dispute

Both signing up and cancelling is easily done online

There is a 30-day free trial period

Subscription prices have never increased for existing customers and never will

You receive your own credit score with a colour-coded wheel and a star rating to make it easy to decipher
One of its primary advantages is that you are able to see the information from a variety of CRAs side-by-side, meaning that you can identify and dispute any discrepancies easily, which, once rectified, can boost your score.
In summary, it is one of the most efficient, straightforward and informative ways of checking your creditworthiness online.
What does Checkmyfile offer?
Firstly, Check My File is really easy to set up, and once you are in, the volume of information available to you is impressive.
You are provided with a main summary (your report), which shows you data from each of the four main credit reference agencies.
Full explanations to all the terms are provided clearly on screen and help you navigate all your personal data with ease, and there's even a jargon buster available if you're struggling to understand what you're seeing.
Your Checkmyfile credit score
Checkmyfile uses its own system to provide you with your unique credit score, based on information from all four of the main credit reference agencies in the UK.
Your Checkmyfile credit score is calculated using all of the information it holds from Equifax, Experian, TransUnion and Crediva, and is then displayed to you with colour-coded charts and a star rating, to help you better gauge whether or not it is a good credit score.
If your credit score is not as high as you'd like it to be, there are many ways to improve it.
You can get a better credit score by:
Using a credit card little and often

Making payments in-full and on-time

Registering on the electoral roll

Avoiding too many credit applications

Closing any unused accounts

Borrowing only what you can afford to pay back

Cutting ties with any negative financial associates
For more information, head over to our full guide on how to improve your credit score.
Head over to Checkmyfile today to get your free* credit score and report with in-depth information from all four UK CRAs.
Credit score advice at Compare UK Quotes
If you'd like more information on credit scores and reports before signing up to Check My File, be sure to read our related guides:
*Checkmyfile is free for the first 30 days. After that, there is a charge of £14.99 per month, but you can cancel any time!
---