Loan eligibility: Everything you need to know
---
---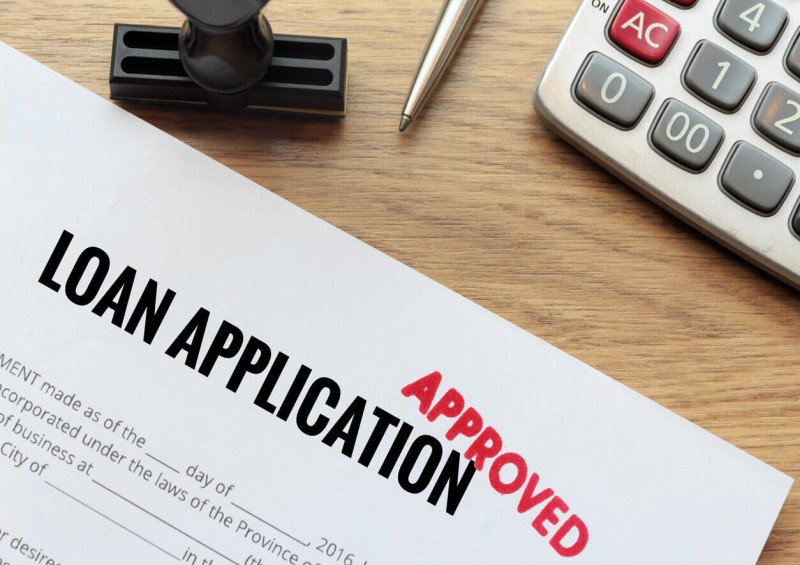 An unsuccessful loan application can harm your credit score and this, in turn, can further hinder your loan eligibility for any future deals or loan agreements.
So, before you make any type of loan application, you should read this explanatory guide to find out:
What affects your ability to get a loan?

How to check your loan eligibility

How to improve your chances of getting a loan
Check your score for free with multi-agency credit-checking website Checkmyfile, or continue reading for all you need to know:
(£14.99 after free trial, cancel anytime)
In this guide:
What does loan eligibility mean?
How do I qualify for loan eligibility?
How do I know if I'm eligible for a loan?
What do I need to be eligible for a loan?
Do I need a good credit score for a loan?
Who is eligible for a student loan UK?
What is the best loan eligibility checker to use?
How to improve my loan eligibility
What does loan eligibility mean?
Loan eligibility means the likelihood of you being offered a loan based on influential financial criteria like your credit score, employment, salary, debts, home ownership, etc.
Different lenders and types of loans have different eligibility criteria; you may satisfy the criteria for some lenders and loans, but not others.
How do I qualify for loan eligibility?
To qualify for loan eligibility you should:
Have a reliable income

Have been a resident in the UK for at least 3 years

Be aged 18 or more (some lenders will also impose an age limit)

Have a UK bank or building society account

A

good credit score

and history (although some short term high-cost lenders will overlook a bad credit rating)
If you're not sure about your credit rating, you can easily check your credit score online. However, you should not rely on one single credit score with just one credit agency as different lenders use different or multiple credit reference agencies to conduct checks on loan applicants. To thoroughly check your credit rating (and history) with all four main UK credit agencies, head over to Checkmyfile.com where you can request a multi-agency credit report for free.
If your credit score is good or excellent, this will put you in the best position to qualify for the best deals on loans (i.e. lower APRs). However, if you have a poor credit rating, your lending options will be significantly restricted but there are still lenders who will offer loans to you but these will not come cheap. Most loans for people with a bad credit history will attract a much higher APR and some lenders may require you to have a guarantor before lending you money or will only offer you a secured loan.
Check your score with Checkmyfile - Sign up now for a 30-day free trial and cancel anytime (there is a £14.99 monthly fee after the trial):
How do I know if I'm eligible for a loan?
Unfortunately, you can never be 100% certain you will be offered a loan until you have applied for one. And, once you fully and officially apply for a loan, a lender will conduct thorough and detailed background checks on your creditworthiness. These checks will be documented on your credit file and should you be unsuccessful in your loan application, this will impact negatively on your credit score.
This is why you need to thoroughly check your eligibility for a loan before applying for one.
Your eligibility for loans (UK) can be influenced by:
Your salary/income

Your employment status

Your debts

Your outgoings

Property ownership/assets

The type of loan you're applying for

The amount you want to borrow

The term

The deposit amount (if applicable)

Your British citizenship or if you have lived in UK for 3 years

Your age

Your credit score and history
To check your eligibility, you should first take a look at your credit reports with all the main credit reference agencies to check for any fraudulent activity or to find out anything else that could be lowering your credit score.
In addition, you should also calculate your monthly income and outgoings to see if your budget allows for monthly loan repayments.
You can also use a 'loan eligibility checker' online so you can gauge how likely you are to succeed with a loan application before you apply.
The bottom line is if you're lucky enough to have reliable employment and a steady income, some money to spare after your monthly commitments and a good credit score and history, then it's highly likely you'll be eligible for a loan.
What do I need to be eligible for a loan?
To be eligible for most loans in the UK you will need:
Proof of a reliable income (bank statements or payslips)

Photo ID (Passport or Driving Licence)

Proof of address / UK residency for at least 3 years (electoral roll registration and utility bills or bank statements showing your address in the last 3 months)

To be 18 years old or more

Possess a good credit score

To show your income and outgoings

To provide information about your employment

To pay your bills on time
What if I have bad credit?
Having bad credit can make personal loan eligibility challenging, but it doesn't necessarily rule out getting a loan altogether; you can usually get a short term loan with a high-interest rate. Also, some lenders may overlook a less favourable credit rating if, for example, you have a good job, a steady income and own a property.
If you can't get a long-term loan, then your only alternative is a short-term, high-cost loan (like a payday loan). Payday loan eligibility is usually based on your ability to afford repayments and not your credit score and some of these loans are now available for a longer term of 12 months.
Do I need a good credit score for a loan?
It depends on the type of loan. Generally, for most unsecured personal loans, yes, a good credit score is almost essential, but for a short term high-cost loan (like a payday loan), a bad credit score can be overlooked.
If the only loans you are offered have unaffordable APRs, your best borrowing option with a bad credit score is usually a secured loan or a guarantor loan.
A secured loan is a loan that will be 'secured' against a valuable asset you own like a property, which asset or property could be sold to pay for your loan if you default on your repayments.
A guarantor loan is where a close friend or family member 'guarantees' they'll repay your loan in the event you can't or don't.
For a joint loan application, if one party has a bad credit rating this will affect a lender's judgement when deciding whether to grant a joint loan and in certain circumstances, it may be better for the party with a good credit score to apply solely if they can afford to.
Note: Did you know having a joint current bank account with someone who has a bad credit score can affect your creditworthiness? Check out our guide: Does a joint bank account affect your credit score for more information.
To get a car loan, a good credit score is usually preferred or necessary as according to a report by Experian, in the 4th quarter of 2019, a miserly 0.37% of new car loans and 4.35% of used car loans were obtained by consumers with a credit score of 500 or less.
So there's a slim possibility you could get a personal loan without a good credit score where a lender concludes you'll be able to afford the loan repayments regardless.
For more detailed information about how credit scores affect your ability to get a loan, take a look at our related guide: What credit score is needed for a loan?.
Who is eligible for a student loan?
Eligibility for a student loan from the UK government can depend on:
Your place of study (college or university)

The type of course

If you've undertaken a higher education course previously

Your age

Your nationality

Your residency status
Brexit has changed the rules for how EU students apply for student finance: if your course starts "on or after 1 August 2021, you must have settled or pre-settled status under the EU Settlement Scheme to get student finance."
For more comprehensive information about student loans in the UK, check out our guide: How do student loans work? [the ultimate guide].
What is the best loan eligibility checker to use?
There are many free resources on the internet where you can conduct a loan eligibility check and many lenders also provide their own loan eligibility checkers.
We consider the best way to check your loan eligibility is to use an independent, generic tool that is not lender specific and will not affect your credit rating like Martin Lewis's Loans Eligibility Calculator.
How to improve my loan eligibility
You can improve your loan eligibility by:
Checking your credit history for anomalies

Paying off as much debt as possible (including overdrafts)

Registering on the electoral roll

Paying your bills on time

Closing any dormant credit card or store card accounts

Avoid applying for any loans until you've done all of the above!
For more information about how you can increase your credit rating, see our related blog How to improve your credit score. Alternatively, check your credit score with Checkmyfile - Sign up now for a 30-day free trial and cancel anytime (there is a £14.99 monthly fee after the trial):
---