A Complete Guide to Payday Loans
---
---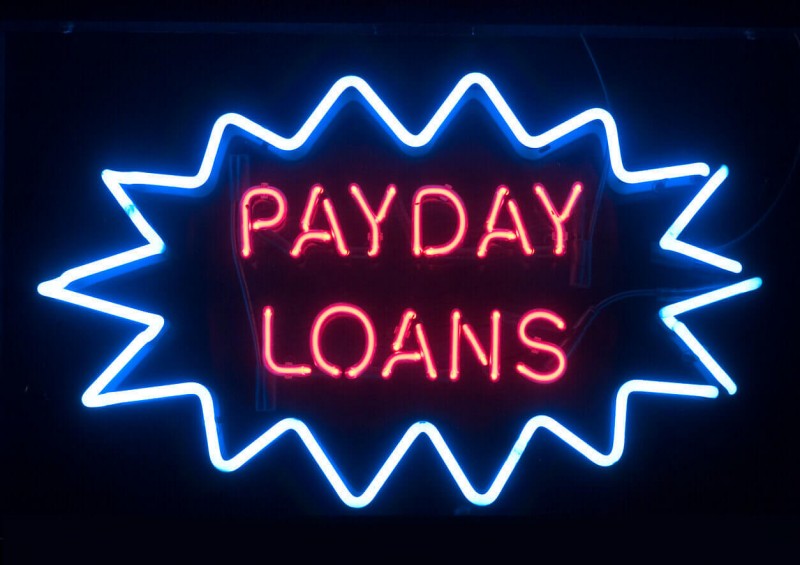 Payday money, or instant payday loans, are a means of borrowing money quickly if you don't have the money up front to pay for something.
However, they can also be an incredibly expensive way of borrowing money and should only be used if you can be sure that you're able to pay the money back in full and on time.
What is a payday loan?
A payday loan can also be known as an emergency loan as it provides the borrower with a short-term loan to help them out until payday.
They work by having the money paid directly into your bank account by the lender and then you have to repay the money you borrowed, with added interest and additional charges at the end of the month.
They are designed to tide you over until payday if you have bills to pay for example, but you don't have the sufficient funds to make the payments.
More recently, some lenders have opted for a more short-term loan approach, rather than a simple payday loan and you might have a repayment period of up to three months, for example.
These are still considered to be short-term loans, but their incredibly high-interest rates are what makes them different from other types of loans.
While payday loans can be useful at times, they are also very expensive to pay back and can sometimes make your financial situation worse if you're unable to meet the required repayment terms.
Some lenders might also offer you an extention on your loan if you're unable to make your payments on payday, but this can be a tricky trap to fall into as you might end up relying on payday loans every month and end up racking up a lot of debt in the form of loan repayments.
Payday loans shouldn't be viewed as a means of income and they should only really be used in extreme circumstances where you really don't have enough money to last you until payday.
You might like: How to Build Up an Emergency Savings Fund
What is a bad credit payday loan?
A bad credit payday loan is designed for people with bad credit. This type of payday loan offers you instant money even if you have a poor credit history, but there are many ways you can improve your credit score.
This high-cost short term loan provides you with money so that you're able to pay for things like your mortgage, bills and other essentials until you get paid.
Unfortunately, as many lenders don't want to give out money to people with very bad credit, you'll often find that direct lenders of bad credit payday loans charge incredibly high-interest rates. So while it might seem ideal that you can benefit from a payday loan and have the sufficient funds to pay for things until you're paid yourself, you also need to ensure that you'll be able to pay back the money you borrowed with added interest when the time comes.
You might like: What Credit Score do you Need for a Mortgage?
What is a legit payday loan site?
If you try to take a payday loan out online, you'll likely find hundreds of companies claiming to offer payday quotes, but how can you tell whether they're actually legit or not?
A legitimate payday loan is one that will offer you a loan legally. It can be hard to tell whether a lender is legit or not, but they need to abide by the Financial Conduct Authority's (FCA) rules and regulations. Some of these rules involve having a cap on the one-off fees that lenders might charge you, as well as a cap on the daily interest they'll charge until you pay the loan back.
Short-term loans are usually much more lenient than those provided by banks and other long term lenders, especially as they offer loans to people with bad credit, but they still have to ensure they abide by the FCA rules.
There are several ways that you can tell if a payday loan lender is legit or not:
They should be registered in the FCA register.
They need to be upfront about the fees and additional charges they have.
Keep in mind how easy it is to get in touch with them; a lender that takes a long time to reply or starts to ghost on you completely before you even apply for a loan isn't a good sign.
They're not permitted to tell you how or what to spend the money you've borrowed on.
As part of the Financial Conduct Authority (FCA) regulations, there are measures in place which mean that the caps they put in place mean that you'll never have to pay back more than twice what you initially borrowed.
For example, if you take out a payday loan for 30 days, you won't pay more than £24 in charges and fees per £100 that you borrow. Furthermore, if you fail to make your repayments on time, you can't be charged more than £15 plus interest in default fees on the amount that you borrowed.
Where can I borrow money until payday?
If you find yourself in the position where you need to borrow money until payday, it's important that you carry out the necessary research to find out which lender will be the most suitable for you.
Some of the top payday loan lenders in the UK include:
Mr Lender
Cash ASAP
QuidMarket Loans
Can you be prosecuted for not paying back a payday loan?
In extreme circumstances, failure to repay your payday loan could result in prosecution. There are, of course, several steps before you would reach those kinds of extreme cases. You will likely be issued a letter by the court and if you ignore their requests to be able to take money as payment for your loans directly from your income, you will likely be faced with legal action.
Of course, no one wants to get themselves into that kind of financial predicament, so you need to ensure that you will be able to pay the money back that you borrow.
Payday loans should only be used in times of emergency when you have no other option and need money as soon as possible.
Related guides
---