How to Build an Emergency Savings Fund
One in five Brits have NO emergency savings.
---
---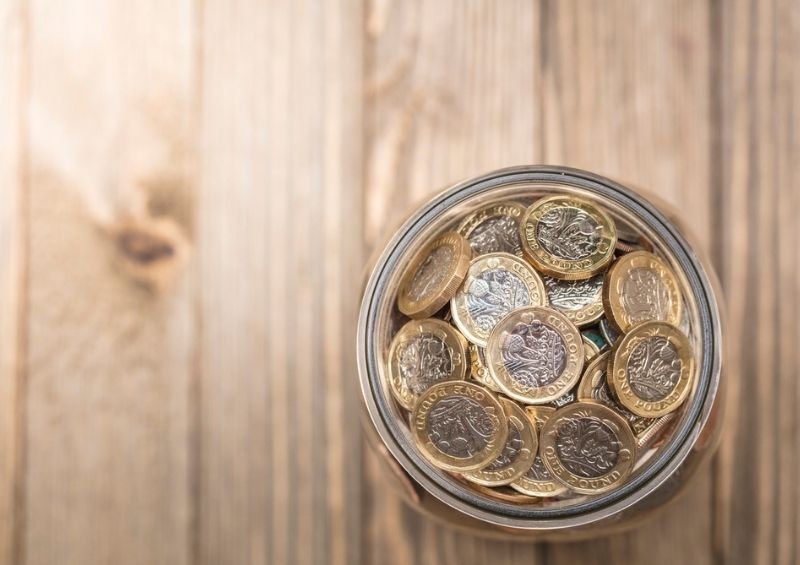 OpenMoney and YouGov state that one in five adults in the UK have no emergency savings that they can access immediately.
This unfortunately means that – if they suddenly lose their job or have no income coming in, perhaps through a Covid-related redundancy – they would be unable to cover essential bills, such as mortgage payments, utility bills, day-to-day shopping and insurance premiums.
Millions of people were in a difficult situation even before the Covid-19 outbreak, but they are now at an even greater risk of struggling financially as the second wave of social distancing measures puts parts of the country back on lockdown.
Unemployment is rising and, with the original furlough scheme being replaced by a relatively less generous one, there are difficult times ahead for many.
However, the current economic climate does reiterate the importance of saving money, and keeping some immediately-accessible savings aside for a rainy day.
Free money-saving tips at Compare UK Quotes
There are many ways to save money on various aspects of your life, from every-day essentials to monthly subscriptions.
Here are our best money saving tips to help you make the most of your money, so that you can free up some space in your budget to build up an impressive emergency savings pot.
Don't spend too much on your utility bills
Energy bills are an expense that all residents and homeowners simply have to deal with, but there are ways to reduce your energy usage and save money.
You should do all of the traditional methods of saving energy – including shutting all the windows and doors in your home, closing your curtains at night to keep the heat in, and making sure that appliances aren't left on standby when not in use – but you should also consider more modern ways of saving on your utility bills, such as getting a smart meter installed if you don't already have one and switching providers on a regular basis, as there are likely to be much better deals out there for new customers.
The best way to find out if you're paying too much for your utilities is to compare quotes from energy suppliers, and then switch to a better deal if one becomes available around your renewal date.
Or, of course, you also have the option of letting an auto-switching service like Look After My Bills or Bill Buddy do all of the hard work for you.
Read more: How to Cut Your Energy Bills This Winter
Make use of government grants and financial support schemes
Talking of energy bills, there are also grants and support schemes available in the UK to help you cover the cost of your gas and electricity during the autumn and winter months, including the British Gas Energy Trust, Warm Home Discount Scheme, and Winter Fuel Payment.
Create a budget and track your spending
This might be one of the most important points to take into consideration if you are new to saving.
There are many ways to create a budget and/or track your spending – you could use the old-fashioned method of doing it yourself by using a pen and paper, or you could get a finance app to do all the hard work for you.
Some examples of these financial planning apps include:
Emma

Yolt

Money Dashboard

Monzo (an online bank)
Use the 30-day rule
You'll often see the '30-day rule' in lists of money-saving tips, but it's certainly a trick worth giving a go.
The method is designed to help prevent purchases on unnecessary products or services that you don't really want. The 30-day rule essentially means that you take the money that you were going to spend on an impulse buy and put it into a savings account for 30 days. If, after this period, you still want to make the purchase, then go for it. If not, the money stays in your savings account and provides a handy boost to your easy-access savings.
It is the perfect way to start building an emergency savings pot, so why not give it a try?
Read more: 5 Tips to Prepare Your Finances for a Recession
Use comparison sites
Using comparison sites when taking out insurance or choosing an energy supplier can save you hundreds of pounds each year, and it's actually really easy to do.
Give it a go today and see how much money you could save by comparing car insurance here:
Or, find out how much you could save on your energy bills here:
Haggle for cheaper bills (insurance, mobile phones, broadband…)
Although haggling isn't usually in our nature as Brits, you'd be surprised at how much you could save simply by calling your provider and asking them for a cheaper deal, whether it's for insurance, mobile phone contracts or broadband.
It may not be the most comfortable experience, but it's certainly something worth doing. According to Martin Lewis' Money Saving Expert, you could save hundreds of pounds by doing this, so don't hesitate to get in touch with them.
Use cashback sites
By signing up to cashback sites like Quidco and Boom25, you could build up a significant amount of cashback when doing your usual shopping, which can be transferred straight into your new emergency savings fund.
Read more in our full guide: The Best Cashback Sites in the UK
Sign up for all the loyalty cards you can get
Loyalty card points essentially turn into discounts and a variety of other benefits when you use them right, so there's no shame in signing up to as many as possible.
It may not necessarily provide you with cash in the same way that cashback does, but it will allow you to free up some space in your budget if you use your loyalty points to get cheaper shopping bills or other rewards.
Find out more in our review of the best loyalty cards in the UK.
How much emergency savings is enough?
How much savings you need to have on-hand in case you lose your income depends on your personal situation and varies considerably from person to person.
However, as a rule of thumb, it is recommended that you have enough cash to cover three months' worth of essential outgoings available in an instant access savings account, so always try to aim for that if you can.
Get free money saving advice
There are many free money-saving advice services in the UK, including the government-backed Money Advice Service, which can offer you guidance tailored to suit your needs.
Here at Compare UK Quotes, we provide a wide range of articles relating to money-saving and insurance in particular, so be sure to browse our website and check out our related guides for more information:
---