How to Prepare Financially for the UK Recession 2020
---
---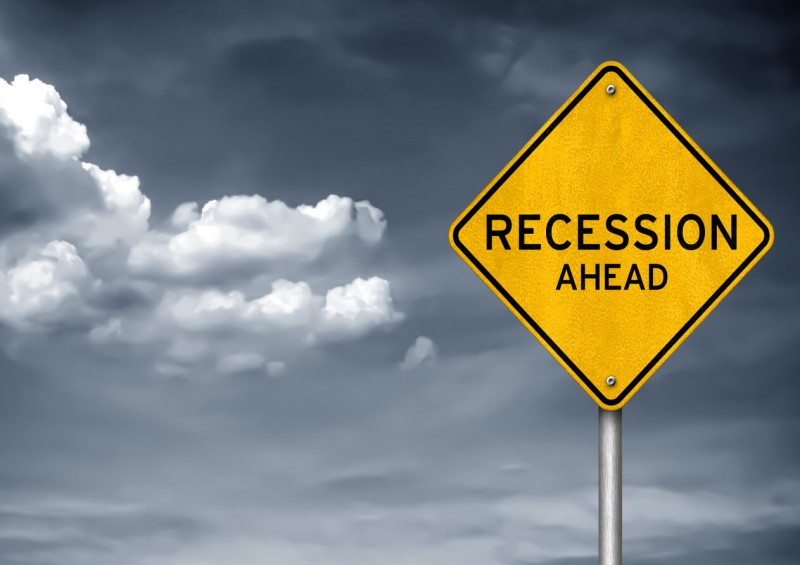 Since the Covid-19 pandemic began, March 2020 saw the biggest global economic fall ever recorded.
The UK's GDP fell by 5.8% and the government stated that we are in a 'significant recession' on 13th May.
Find out what you should be doing now to prepare for the 2020 UK recession below.
Coronavirus update: Is there a recession coming in 2020?
With business closures, workers losing their jobs and the public being urged to stay at home to combat the spread of the Coronavirus, the global economy has taken a huge hit as a direct result.
The International Monetary Fund (IMF), an organisation that holds information on global economics and finance, refers to the Coronavirus outbreak as 'The Great Lockdown', stating that it is the "worst recession since the Great Depression, and far worse than the Global Financial Crisis" (1929-1933 and 2007, respectively).
And despite the ease of UK lockdown and social distancing measures, chancellor Rishi Sunak confirmed this on 12th May, stating "It is now very likely that the UK economy will face a significant recession this year, and we're already in the middle of that as we speak", as the UK's GDP decreased by 5.8% in March - the biggest drop on record.
20th February has been labelled as the start date of the 2020 recession; the day when the world's economy began to see a huge financial hit due to Covid-19. Since that date, we have been in an ongoing global economic recession, and it's only the beginning.
So what does this mean for our personal finances?
Understandably, people are currently confused and worried about the global recession and the impact it will have on their lives and financial situation, so Compare UK Quotes is here to ease the burden with this in-depth guide to preparing for the 2020 recession.
This article will explain how the Coronavirus has affected the UK's economy, what a recession is, what you should be doing with your finances to prepare and whether or not your money's secure during these unpredictable times.
Read more: How to Protect Your Finances in 2020
What is a recession?
A recession occurs when a country experiences a crash in their economy, usually due to businesses closing down and a high rate of unemployment. It usually lasts for at least six months (two quarters) or more (up to 18 months).
Recession vs depression - what's the difference?
If the recession lasts for longer than 18 months and is much more severe, the country (or world) is then deemed to be in in a depression.
What happens in a recession?
During financially unstable periods, people generally become less willing to spend their money and are more inclined to hold onto it due to being unemployed or worried about what's to come.
This then has a knock-on effect on the country's gross domestic product (GDP) and interest rates are also majorly affected, which has a further impact on people's debt and savings.
The UK is currently experiencing a global recession as a result of the Coronavirus pandemic, but we do not yet know how long it will last, so it is important to take the time to look at your finances, put them in order and address any issues so that you're best prepared.
How do you prepare your finances for a recession?
While the 2020 recession is undoubtedly a daunting and uncertain time for everyone, one of the best things you can do to retain some control is prepare financially.
It's also important to try to remain calm and tackle one thing at a time; dealing with your finances can seem stressful and overwhelming, but once you break it all down and start going through it step-by-step, managing your finances becomes a lot simpler and doesn't seem as daunting.
The key is to reduce your exposure to financial risks as much as possible.
There are plenty of opportunities for you to get back on track with your finances during the recession, or stay on top of them, and at Compare UK Quotes, we've compiled a list of useful tips to help you manage your money during these unforeseen times.
5 tips to help you prepare for the UK recession 2020
1. Cut your spending
One of the first steps you need to take to prepare for a recession is to identify the ways in which you can cut back on all your outgoings.
While this may seem overwhelming, your spending habits will be much more controllable once you break everything down and tidy your finances up.
Firstly, write down your essential monthly bills; these are usually expenses like your rent/mortgage, utility bills and car insurance policy - and any other high priority bills.
Then, you'll need to do some research as to whether or not the prices you're currently paying are too high. With the current lockdown rules, you're likely to have more time on your hands, so use it wisely to get ahead of the game!
If, after looking on comparison sites and getting quotes from a range of companies, you feel like you're paying too much for your bills, you'll need to address them by getting in touch with your current providers to see if they can offer you a better deal or at least a payment holiday if you're struggling.
If they can't offer either, - it may be worth cancelling your agreement with them and switching providers, but make sure you fully understand the repercussions of doing this and work out whether or not it will actually benefit you, as some companies may charge extra for cancellation fees, etc.
Here are some things you could try:
Mortgage: Get in touch with a mortgage broker (as it saves you doing all the hard work) to see if they can find you a better deal with lower monthly payments. If you have a standard variable rate (SVR) mortgage loan, you may be paying more interest than necessary. Extending your mortgage is another way to reduce your monthly costs, but remember that you'll probably end up paying more interest in the long-run, so try to work out what's best for your individual situation.
Energy bills: If you're not scouring the market for the best and cheapest energy bills, then you may be paying more than you need to for things like electric and gas. By signing up to an automatic switching company like LAMB (Look After My Bills), you could instantly save at least £50 per year with little effort on your part!
Subscriptions: Look at all of your monthly subscriptions (i.e. broadband, Netflix, etc) and make sure that they haven't increased without you knowing. With things like internet + broadband packages, you can always get a better deal!

Also, ask yourself - are they essential? Could you do without them temporarily for a few months to ease the burden?

Other bills and direct debits: Get rid of any unwanted bills - even if you're paying just £3 a month for something you don't really need, that £3 can be put to better use elsewhere.
Car insurance: Check your renewal date - most people spend too much on car cover simply by remaining loyal to their provider year after year, but by switching companies, you could save hundreds on cover!

Food shopping: Try to only buy essential items and avoid those unnecessary treats and luxuries if you're serious about saving money this year.
Online shopping: If you're buying essential items online, try to purchase them through cashback websites like Quidco and Widilo, so you're at least getting some money back!
By going through the above step-by-step, you'll have more money to put towards savings or paying off any debt, and it'll make life much easier later on in the recession.
2. Tackle any debt head-on
While we are currently living in difficult and unstable financial times, it is important that you keep up with your debt repayments. By doing this, you'll avoid damaging your credit score and report (see below).
What happens to debt during a recession?
Usually in a recession, the cost of debt tends to reduce slightly due to interest rates being dramatically cut. This is usually done to try and stimulate the economy, as people tend to become wary about spending their money and more focussed on saving.
If you have any spare savings, you should use them to start paying off your outstanding debt (start with the loan that has the highest rate first and work your way down). By paying off as much as you can now and working to get rid of the burden, it will help you if times get financially tougher later down the line.
Alternatively, if you don't have any savings, you may want to look into getting a 0% balance-transfer card, a zero interest personal loan, or compare online to see if you can get a cheaper interest rate. Whatever you opt for, make sure you fully understand the terms and condition.
MoneySavingExpert's Martin Lewis recommends the Barclaycard 22 months 0% with a 2.9% fee (17% rep APR thereafter), but there are many to choose from depending on what works best for you.
Learn more: The Impact of Coronavirus on Credit Cards
And remember, if you're struggling, get in touch with your provider to see how they can help you - many companies are offering help with 3-month payment holidays on financial commitments like loans, credit cards and mortgages. If you don't ask, you don't get!
This will help you better prepare for the future - you'll be able to save more, you'll have less debt and consequently, less stress.
3. Work on bumping up your credit score
Many consumers tend to forget how important their credit history is. If you work on building a good to excellent credit score, you will have access to better financial opportunities, such as borrowing money at low interest rates or generally getting a cheaper, better deal than those who have a poor rating.
If you want to boost your credit score, getting a credit card can help massively if you use it little and often and pay it off regularly, as this proves to lenders that you can be trusted to pay the money back in full and on time. As for all your other bills and debt, ensure you pay those on time too, to avoid affecting your credit history negatively.
You can check your score with CheckMyFile (free for first 30 days - easy to cancel), which will give you a detailed report from the 4 main credit reference agencies, helping you see exactly how you can start to improve it.
4. Start saving or boost your existing pot NOW
If you're wondering where to put your money or what to do with it during a recession, it's time to put it to good use and start an emergency savings fund, or at least work on boosting your current piggy bank. Even if you're focussing on paying off debt, it's important to prioritise this, too.
With all the money-saving apps and online banking features available today, there are plenty of easy and entertaining ways to save money, no matter how small!
For example, challenger bank Monzo has a banking feature on its smartphone app that helps you save without realising and helps you create your own savings pots depending on your personal goals, and it also has some competitive savings accounts.
When choosing a savings account, try to look for one that has a good interest rate, so that you're at least getting some money back for all your hard-earned effort.
Read our guide on UK Savings Accounts to learn more.
Having savings in place is crucial: if you don't have any in the event of an emergency, you may have to resort to using a credit card and getting into debt again; which you should try to avoid at all costs.
If you do have savings or manage to build them up, you'll need to be really strict with yourself. Don't think of your savings as 'my money', otherwise you might be tempted to spend it. Try to 'forget' that you have savings until you really need them.
5. Create a monthly budget
Our last tip to help you prepare for the recession in the UK is to write down all your outgoings and work out how much money you have left once all bills have been accounted for.
With this money, allocate a reasonable amount for food shopping and other essentials and split it into 4 so that you have your monthly budget planned out week by week. Any leftover money should be put into savings straight away and forgotten about.
By writing down a plan of attack, you've got something to work towards and it can help you live within (or below) your means, avoiding overspending and getting into debt. If everything's jumbled up in your mind, it will be harder to focus and work towards your financial goals.
For more advice and help on how to budget, take a look at our useful in-depth guides:
Is money in the bank safe during a recession?
While taking control and working on your finances is the best thing you can do in a recession, it's understandable if you find yourself having doubts as to whether or not your money is safe in your bank, as many companies tend to go bust during times such like these.
To make sure that your money is secure, write down all of your financial products (bank accounts, loans, insurance, etc.) and go through each one to check whether or not the company is covered by the Financial Services Compensation Scheme (FSCS).
If your bank, building society or credit union is covered by the FSCS, which most well-known ones are, you are covered for up to £85,000 (subject to your eligibility) in the event that the company goes bust.
And don't worry, UK-regulated banks can't just take your money during a recession. As stated by MSE's Martin Lewis, "things are certainly safer in your bank than they are being held in your home", as your home insurance is unlikely to cover your for more than £1,000 cash.
To find out more about finances during the Coronavirus pandemic, be sure to visit the FSCS and Financial Conduct Authority (FCA) websites.
Scams - Beware!
Last but not least, we can't stress enough how important it is to remain extra vigilant during the UK 2020 recession; unfortunately, a lot of criminals will take advantage of the current situation to try and scam the public as a way of illegally profiting from the crisis.
Keep an eye out for any strange texts, emails and phone calls. If someone calls you and asks "Is this Mr. Jones", for example, and you answer 'Yes", they could be using your voice to access your funds. Generally, legitimate companies and banks will ask you to clarify your details yourself for security reasons.
If you get a message from a company that you don't have any accounts with, do not click on any links provided or give any details, as this may result in your money being stolen.
If you're unsure, simply check the issue directly with your provider first and do not click on any links in texts or emails to stay on the safe side.
Here's an example of a real-life text scam: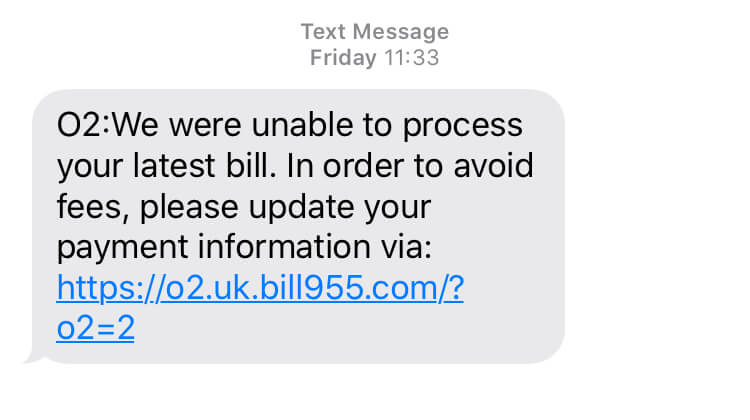 The person who received the text immediately recognised that this was a scam, as they do not currently have an O2 subscription. And as you can see, the link looks slightly strange, and the fact that they're asking for payment information implies that it may be unsafe.
Even if the receiver did have an O2 account, the best thing to do would be to visit the O2 website yourself (not by clicking on the link) and log into your account to see if there are any issues, or simply contact them via phone or email to find out more.
Stay calm and read more resources
A recession can be a stressful time for everyone, but try to remain calm and focus on tidying up your finances step-by-step to avoid feeling panicked and stressed.
Remember, things will eventually work themselves out, and there is plenty of reputable information available to help you keep on top of everything.
If you liked this guide, be sure to take a look at our guide on Protecting Your Finances This Year. Alternatively, the articles listed below may be of use to you.
Related articles:
How to Protect Your Finances in 2020
Coronavirus: Financial Help for Employees in the UK
Coronavirus: Financial Help for the Self-Employed
Refund on Cancelled Events and Subscriptions due to Coronavirus
Coronavirus: Claiming Tax Back While Working From Home
---