Quidco Review | Britain's Best Cashback Site?
Earn money by doing your usual shopping.
---
---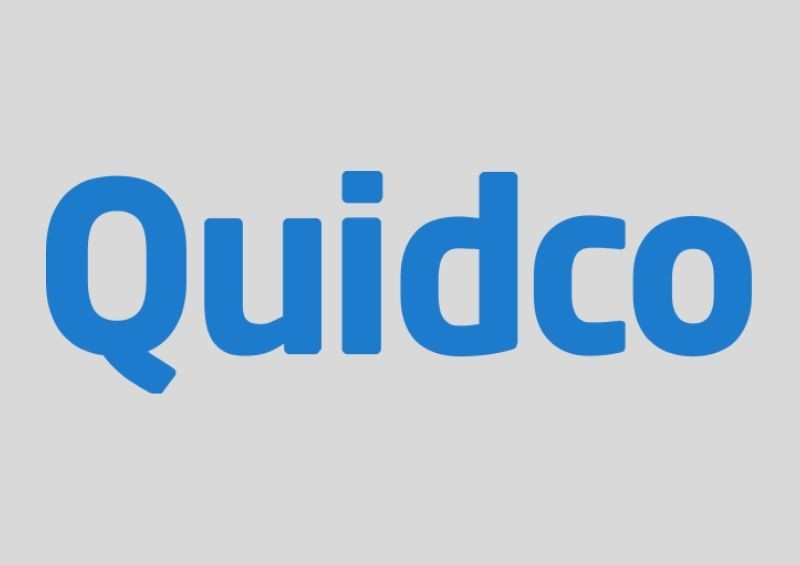 If you use them properly, you could earn hundreds of pounds every year by making the most of the top cashback sites available in the UK.
One of the market leaders at the moment is Quidco, which competes with TopCashback, OhMyDosh, 20Cogs and the like, to provide us consumers with the best cashback offers on all our online and in-store purchases. From Expedia holidays to Currys PC World electronics, you can get cashback on just about anything with Quidco.
The 'money for nothing' mantra of cashback sites can often seem too good to be true, which is exactly why our Quidco review covers all bases as we head into 2020. We'll take you through the basics of how it works, what deals are currently available, how you can benefit from using it and any potential disadvantages or drawbacks that could arise. We'll also introduce some of the best alternative cashback sites for you to compare yourself.
What is Quidco?
Quidco is a cashback site with over 9.5 million members and counting – but what exactly is a cashback site?
Cashback websites offer money back when you access online shopping sites through one of their links, rather than directly through a search engine like Google.
Whether you're buying clothes, takeaways, holidays, make-up, tech or even groceries, if you do your online shopping through Quidco, you will make some money back with every purchase. You can also get cashback for in-store purchases at participating high-street retailers, as explained later in this review.
How does Quidco work?
To get started, you visit the Quidco website and sign up for free using your email address and basic personal details (name, date of birth, etc.).
When you're signed up, you can browse the deals available on the Quidco website and choose the brand you want to purchase from. Quidco will follow the link you click and will track your progress, with the retailers then confirming with them that you've completed the purchase. Once your purchase is confirmed, Quidco pay you the cashback that you're entitled to (usually a percentage of the item you've bought).
UK shoppers that use Quidco earn hundreds of pounds in cashback every year and they can spend it however they like. Just remember not to go out of your way to get cashback; shopping for the sake of getting cashback won't save you money, so think of it as more of an added bonus.
Sign up to Quidco today for a free £10 cashback bonus when you make your first purchase! All you have to do is sign up and complete a purchase from one of 4,500+ retailers on Quidco – once you do so you'll get your free £10 cashback bonus ready to withdraw to your bank, PayPal, or even as gift vouchers.
How long does Quidco take to pay out?
You are able to withdraw your Quidco cashback as soon as you've earned over the £1 minimum balance.
Once you've built up some cashback and you're ready to withdraw it, you simply head over to the payments page and tap the 'withdraw' option. You get the option to receive your payment through PayPal, bank account, or an e-gift voucher – once withdrawn, the money should always be paid out to you within six working days.
The best way to withdraw your cashback depends on your personal preference, but you might find that certain e-gift vouchers come with a percentage uplift, so bear this in mind if you're looking to spend your cashback bonus on something specific.
How much can you make using Quidco?
According to Quidco, the average member earns over £280 every year in cashback.
You may earn more or less than this – it's entirely down to how often you shop through the site and the number of deals you take advantage of.
Is Quidco free?
Signing up to Quidco is completely free if you opt for a basic account, but there is also a premium option available that costs just £5 of your annual cashback earnings.
See our Quidco Premium review for more information on its paid membership.
The benefits of being a Quidco member
Almost ten million people have joined Quidco in the last decade or so, but what's so great about it? The main benefits of signing up include:
Free cashback for doing your usual shopping
Only need to earn £1 to withdraw
Withdraw through PayPal, bank transfer, or e-voucher
Over 4,500 top brands to choose from
Free to sign up and premium is optional
Easy to earn
No hidden charges
4/5 Trust Pilot rating
There are also some enticing exclusive deals from time to time, such as Quidco's FIFA 20 deal which saw customers get £10 off the new game simply for signing up and purchasing at a participating retailer.
Sign up to Quidco today and redeem your free £10 cashback bonus when you make your first purchase!
As well as getting cashback on online purchases, you also get in-store cashback from thousands of high-street retailers across the UK. To do so, simply register your debit or credit cards with Quidco (they only need the long card number) and you will automatically receive cashback each time you shop at a participating high-street store.
Once you register your card, you can earn cashback in-store at over 7,000 locations across the UK.
Disadvantages of Quidco
There are some potential drawbacks to using Quidco, but they are usually easily avoidable (or at least fixable).
Certain members might find that they aren't able to withdraw their cashback or their purchase hasn't been tracked, for whatever reason, but Quidco's support team are always on-hand to help.
Although it's unlikely, if you encounter any Quidco login problems or you have any sort of issue with your membership, the company's support team will usually resolve it with little hassle.
The Quidco call-back service is also available between 8am and 6pm Monday to Friday, if you'd prefer to talk to a real-life customer support agent.
Quidco's deals at Argos, Amazon, Currys, Expedia, and more
Quidco offer deals and cashback on thousands of brands, including:
Argos
Asda
Amazon
Booking.com
Currys PC World
Dominos
Debenhams
eBay
Expedia
John Lewis
Just Eat
M&S
Nike
Sainsbury's
Screwfix
Trainline
Tesco
Waitrose
Quidco also offer deals on things like home and car insurance, as well as gadgets and mobile phones.
For example, Quidco members get:
3% cashback on Booking.com
Up to 12.65% cashback on Expedia holidays
Up to £80 on cashback on EE phone deals
Up to 17.25% or £92 cashback on Currys PC World electronics
1.15% cashback on all eBay purchases
Up to 10% cashback on Amazon purchases
Up to 17.25% cashback on Argos products
3.45% cashback on Trainline purchases
(Correct as of January 2020)
As well as their standard deals, there are also 'flash sales' that arise, including offers of up to £150 cashback for taking out insurance or buying a mobile phone with a certain company.
If you refer a friend to Quidco using your unique code and that friend earns £5 in cashback, you both get a £10 reward.
Is Quidco safe?
Quidco is legitimately one of the best cashback sites in the UK, which is backed up by its 4.6/5 TrustScore from Trustpilot.
It is safe to use and there isn't really much space for things to go wrong; the process is simple and 91% of consumers rated their experience as being 'excellent' or 'great'.
Quidco premium review
Is it worth paying extra for a premium membership? Well, that depends primarily on how often you plan on using the site and making use of the cashback deals available.
For £5 of your annual cashback, you get:
Higher payout bonuses
Exclusive prize draws
£250 giveaways every month
Ad-free shopping
Loyalty bonuses
Personalised deals
You also get more efficient customer service, according to Quidco.
Whether or not it's worth the fee is down to how often you use Quidco, but we certainly recommend opting for the free, basic Quidco membership to get started.
How does Quidco make money?
Cashback sites, including Quidco, make money by receiving a commission from the companies that their members purchase from.
When you purchase through Quidco, they receive a commission from the company you have bought a product from and essentially share a percentage of that commission with you. So, both Quidco and its members make money each time a purchase is made.
Another way Quidco and other cashback sites make money is by offering a paid or subscription-based service, such as 'Quidco Premium' and 'TopCashback Plus'.
Which is the best cashback site?
Cashback sites can help you earn some money as you do your usual shopping, whether it's the weekly food shop or around the busy Christmas period, but which should you use? Here's a quick list of cashback sites in the UK that are actually worth your time:
Tap any of the above links to see what each company has to offer, or browse our review of the best cashback sites in the UK for more information.
Try steering clear of cashback sites that aren't very well-established – they are more at risk of going bust, and if they do so before you withdraw the cashback you've built up, you'll lose it all.
We hope you found use in our in-depth Quidco review, and you now feel ready to start earning with Quidco!
For more money-saving advice, see the below articles:
A Guide to Saving Money on Black Friday
---