Get £20 Cashback on Your Next Holiday with Quidco
Get £20 cashback with any Booking.com purchase over £100!
---
---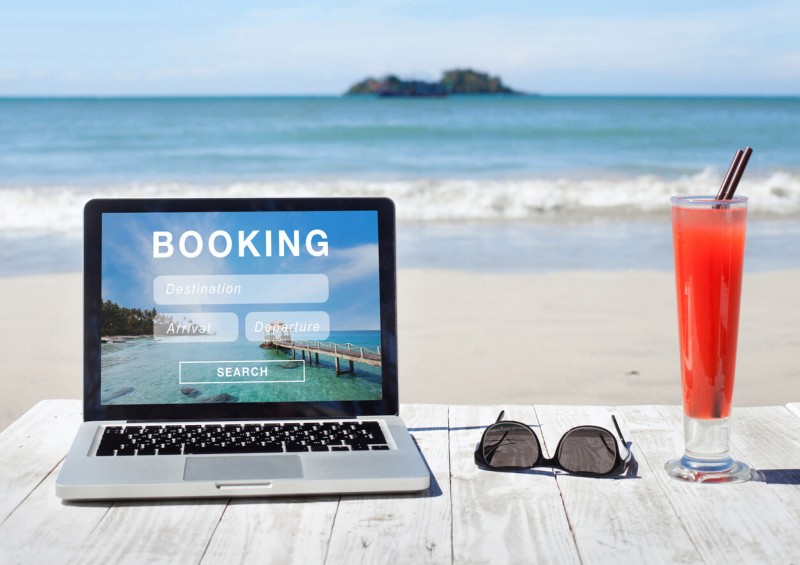 What is Quidco?
Quidco is the UK's leading cashback and voucher codes website, providing over seven million members with free cash rewards for shopping at a selection of more than 4,500 well-known retailers.
Read more: Full Quidco Review
As well as offering members the chance to earn cashback on their purchases, Quidco also provides access to a wide range of exclusive deals and discounts – making it one of the best websites available for those looking to save money on a daily basis.
Get cashback on your holiday with Quidco and Booking.com
Quidco and Booking.com work together to provide customers with discounts and cashback rewards on bookings.
Now, Quidco are offering new members a cashback bonus of £20 whenever they spend £100 or more on a Booking.com trip – that's essentially up to 20% off holidays or breaks worth more than £100!
What's more, the £20 bonus you receive will also be added to any other offers you are entitled to.
For example, Quidco are currently offering all customers 4% cashback on their Booking.com purchases, which would be added to the £20 bonus you'd receive as a new member.
So, if you spent £180 on a weekend away, you'd receive...
Around £7 cashback (4%) – the standard Quidco offer for all customers
...that works out as the equivalent to a discount of over 14% on your trip away.
Quidco says you could get as much as 50% off the total cost of your Booking.com holidays using their vouchers and discount codes – so sign up today and make the most of the savings!
Getting cashback on Booking.com holidays – How does Quidco work?
Wondering how to use Quidco to get cashback? It's really quite simple...
Head over to Booking.com using the links on Quidco's website

Spend £100 or more on your night away, weekend break or holiday with Booking.com

Receive a £20 cashback new customer bonus from Quidco

Enjoy your holiday and withdraw your cashback earnings when you return

Spend your cashback however you please!
How do I receive and spend my cashback?
Once you've booked your holiday – or made a purchase at any of the selected retailers that Quidco has a partnership with – you'll be sent a confirmation email outlining the cashback that you're entitled to.
When the retailer authenticates your purchase – usually when your holiday has ended with Booking.com – your cashback will be paid into your Quidco account.
You can then either transfer your cashback balance as...
Cash, paid directly into your bank account

Cash, paid into your PayPal account

A gift card from selected retailers – some offer an additional cash bonus!
What other deals are on Quidco?
Quidco cashback is a useful way for all consumers to earn money with minimal effort – you simply get rewarded for shopping at your favourite retailers, booking a weekend break with your partner, taking out insurance and just about any other online purchase.
Signing up to the service and joining the seven million current members will give you access to thousands upon thousands of deals from some of the UK's most well-renowned brands – including:
Amazon

EE

Dominos

Hotels.com

Expedia

Trainline

LateRooms.com

Argos

Nike

JD Sports

MyProtein
There are cashback deals and rewards on over 4,500 brands on Quidco, so there really is something for everyone.
If you enjoy earning money with cashback sites and want to explore your options, why not take a look at Oh My Dosh or 20 Cogs – where you could earn online by completing surveys and taking out free trials?
For more tips on how to save money, browse our wide range of money-saving resources, covering everything from switching energy suppliers and commuting tips, to saving money abroad and student loans.
Get cashback on your travel insurance with Quidco
Remember, you can also get cashback on plenty of other holiday-related things on Quidco, including travel insurance from the likes of Holiday Extras, Travel Supermarket, and MoneySuperMarket.
Travel insurance is something that we all need before going abroad, or any holiday for that matter, so be sure to get cashback on your cover with Quidco when the time comes.
Some of the travel insurance deals you might see include:
Up to £47 cashback on Holiday Extras Travel Insurance
Up to £47.60 cashback on Sainsbury's Cover
Up to 25% cashback on Admiral Travel Insurance
Sign up using the button below and browse the range of travel insurance cashback deals on offer at Quidco.
Related articles:
Saving Money Before Your Holiday
---