Look After My Bills Review
The best energy switching service in the UK?
---
---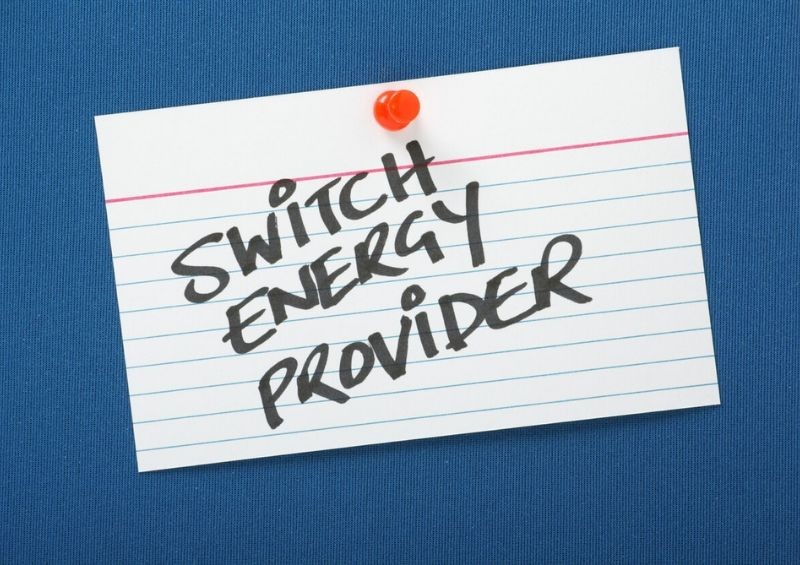 Want cheaper energy bills for next-to-no effort? Look After My Bills' service could be exactly what you're looking for!
Rummaging through endless gas and electric deals on comparison websites can be tedious, but what if someone did the deal-searching for you and automatically switched you to a better deal each time your contract expired?
Our Look After My Bills review explains exactly how its service is able to make life so much easier – and cheaper – for members, and where you might've heard the name before!
How does Look After My Bills Work?
Once you've signed up online with some simple details (which usually takes a few minutes), Look After My Bills scans the market using complex algorithms to find you a better energy deal.
Once a cheaper deal for your gas and electric is found, you'll be notified via email and – as long as you don't reject the switch within 14 days – they will then switch you over to that new supplier.
You'll then be signed up to that supplier without any effort or paperwork on your part; it's all done by Look After My Bills for you.
When your deal ends, the process restarts and you'll be switched to an even better deal once again.
Look After My Bills will notify your current supplier when you're leaving and they will then prepare your final bill, cancel your direct debit and close your account.
You'll receive your final bill from your old supplier and your first bill from your new supplier within six weeks, but don't worry, both will use the same meter reading to begin and end your respective accounts, so you won't be charged twice for the same gas and electric.
When your contract is coming to an end, Look After My Bills will notify you ­through an email just to keep you in-the-loop, and will also let you know when they've found your next deal.
They'll only switch your supplier if you're going to be saving £50 or more (or £15 for those with a repayment meter), so you don't have to worry about being switched to a worse deal.
Their auto-switching service means that you don't have to do anything once you're signed up; all you do is save money without the need to trawl through comparison sites.
Look After My Bills' aims
The company aims to:
- Help those who are paying over-the-odds for their energy by getting them cheaper deals.
- Stop the supplier loyalty tax (people are paying more for being loyal to their supplier).
Signing up to Look After My Bills
To sign up to LAMB, all you need is an email address, your home address information, your latest energy bill, and your direct debit details.
If you have those ready before you start signing up, the process should be complete within two minutes.
Once you're done, you'll be redirected to the Look After My Bills login page to view your personal dashboard.
Is Look After My Bills free?
Yes, Look After My Bills' service is totally free and will remain that way forever, according to their website.
You won't be charged and only need to provide your direct debit details so that they are able to pass them on to your new suppliers when you switch.
If you have a repayment meter, you won't need to provide any payment information.
A free service to save you hundreds of pounds on your energy bills - what's not to like?
Can I sign up with multiple properties?
Landlords or those out there with more than one property to their name may want to sign up all of their houses or flats – which is absolutely possible.
These people will simply need to get in touch with the support team once they've set up their first property, who will then help you register additional properties.
How does Look After My Bills make money?
The company makes its money by taking a small commission from energy companies that people switch to.
But it's important to note that no supplier pays them more than any other, they're always paid the same amount regardless of which energy company they switch their members to.
That means they aren't biased or influenced by certain suppliers offering more commission, and they promise to only switch their customers to trusted companies, particularly those with excellent customer service.
Look After My Bills on Dragons' Den
You may recognise the name of the company; that's probably because they had a very successful time at Dragons' Den recently, coming away with the "best deal" in 13 years and 16 series of the show.
Which Dragons are part of Look After My Bills?
When the co-founders of the service appeared on Dragons' Den, they came away with a shared investment of £120,000 for 3% of the company from Tej Lalvani and Jenny Campbell.
With the advantage of being known as the energy switch company from Dragons' Den, the profile of Look After My Bills (LAMB) soared almost instantly once the programme had been aired.
The company was then acquired by the GoCo Group plc (the people who own comparison site GoCompare.com) for a total cost of around £12.5m.
Is Look After My Bills any good?
Look After My Bills reviews are largely positive on consumer review websites, and the fact that all five Dragons made them an offer certainly suggests a genuinely impressive and beneficial service.
Look After My Bills' Trustpilot rating is 5/5 on average, from over three thousand reviews! 90% of consumers said the service was 'Excellent' or 'Great', and it received an impressive 9/10 TrustScore (calculated by TrustPilot).
Compare UK Quotes Reviews Look After My Bills
We hope our Look After My Bills review has given you enough of an insight into the service to make you feel comfortable when making a decision on whether or not the company's services could benefit you.
If you like what you see and want to get started, head to their website or use the Look After My Bills contact number (020 3950 1166) to chat with their friendly UK-based team.
If you want to explore some other options, remember that Martin Lewis' Cheap Energy Club is also available as a free service that provides its subscribers with the cheapest gas and electricity deals.
Keep up to date with all-things money-saving and insurance on our website and social media pages!
---