Landlord Insurance for Rental Properties
---
---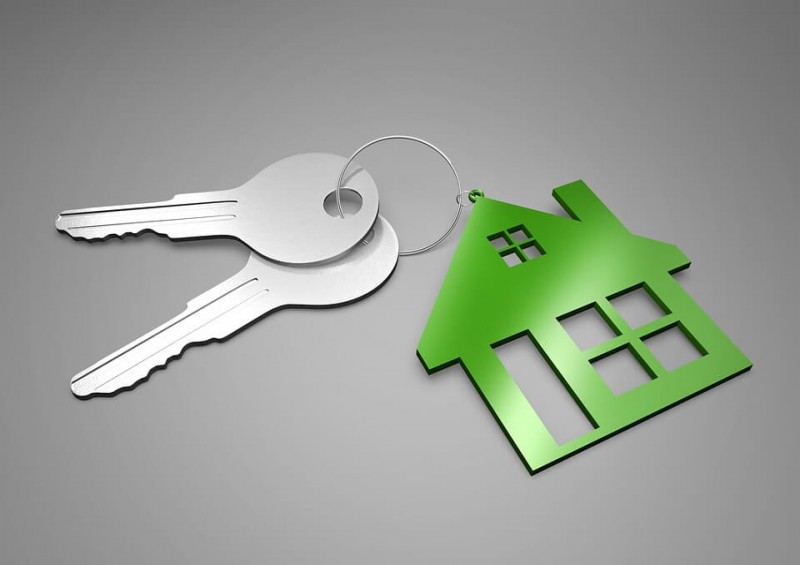 Renting out properties has become a popular way of earning a passive income in recent times, with over two million landlords currently doing so in the UK.
With hard-earned cash and countless hours of labour being invested in these properties, we strongly advise that you take out the best landlord insurance policy to protect one of your biggest and most expensive assets.
Landlord insurance cover can be difficult to get your head around due to the long list of optional extras that can be added to each policy, but this simple guide will give you a clearer idea of the types of policies available, what they cover, how much they cost, and whether or not they're worth it.
What is landlord insurance?
Landlord insurance is a type of home insurance policy that covers rental properties for landlords.
It usually contains a number of insurance options and landlords are able to pick and choose the policy that best meets their needs and requirements.
What does landlord insurance cover?
Landlord insurance usually provides cover for both the building itself and any furnishings that you've provided inside the property – in other words, it can be bought as a combined building and contents insurance policy if that's what you want. You can also buy landlord insurance that covers just one or the other, but we always recommend getting the most extensive policy possible to fully protect yourself against all potential eventualities.
It can also come with rental income protection and can cover you against any costs or liabilities if your tenants are injured at the property, but you may be required to pay an additional premium for added cover, depending on the provider and policy you choose.
The best landlord insurance policies will include: buildings, contents, rental protection, unoccupied property, accidental damage, and property owners' liability cover. Some of these may be included in the cost of standard cover, while others may require an extra fee, but your provider should always make this clear before you sign on the dotted line.
Bear in mind that it's also possible to take some of these policies out as standalone cover.
Landlord buildings insurance
Landlord buildings insurance provides cover against damage caused to the structure of the building itself, including built-in features such as a fitted kitchen. This type of cover will also pay out if your property is damaged due to a fire or a flood.
What does landlord contents insurance cover?
You can either have contents-only insurance, or you can choose to add it to your building insurance to get a more extensive level of cover. Landlord contents insurance will protect your own possessions in the rented property (such as the furniture) rather than the tenants' (which they themselves are accountable for).
Landlords who are renting out flats should consider this insurance as it typically covers contents in communal areas, including stairways and landings.
Rent protection insurance for landlords
Rent protection cover protects you against the costs associated with any unforeseen rental income losses, should you be unable to rent out your property due to significant damage to the building, for example.
Read more: Rent Guarantee Insurance for Landlords
Insurance for an unoccupied property
Unoccupied house insurance is a useful policy that covers your rental property during any periods where there are no tenants occupying it.. Bear in mind that 'unoccupied' usually means that no one has been living in the property for a period of over 30 days, rather than shorter timescales.
This policy is particularly worth adding to your landlord insurance package if you plan on renovating the property or are likely to have periods of transition between tenants, for example.
Is accidental damage cover worth it?
Household mishaps are a common occurrence, so accidental damage insurance can be of great value to cover spillages, DIY slip-ups and any other unintentional breakages (as long as it's covered under the policy's terms and conditions).
Be careful to evaluate any exclusions in your policy as you weigh-up whether or not this type of cover is worth the premium you're quoted. Keep in mind that many things can invalidate your cover, so always check the small-print before committing to a policy.
Property owners' liability cover (public liability)
If a tenant has an accident at your property and feels as though it is your fault as the landlord, they may try to take legal action against you. The expenses can be costly when it comes to liability claims, so property owners' liability insurance is unquestionably worth consideration.
For example, rent in London costs an average of £1,615 per month, so investing in a good insurance policy for just a few pounds a month is a small price to pay for the sake of protecting such a significant source of income.
See our guide to home insurance terms for an explanation of any jargon that you may not be familiar with.
Do I need landlords insurance by law?
So, do you really have to have landlord cover? No, there's no law to say that you need a specific landlord insurance policy to rent out a property in the UK.
It is not a legal requirement in the UK, but it is widely recommended by most insurance experts, including ourselves, as the cover gives you vital protection against the costs associated with your property investment if things go wrong.
Despite not being a law, it is not uncommon for mortgage lenders to make landlord insurance a requirement for those looking to take out a buy-to-let mortgage. Therefore, it may actually become a necessity depending on which lender you choose to take out a mortgage with.
Is standard home insurance enough?
Most general home insurance policies are not likely to cover your rental property, especially if you're not living there.
This is primarily down to the fact that problems can often arise in rental properties that would not occur in a home in which you are living. For example, tenants allowing maintenance issues (such as mould) to build up, or causing careless damage.
Landlords can also be held accountable if a tenant is injured while at their property, as mentioned when we discussed property owners' liability insurance. Ordinary home insurance may not cover you for any of these claims made against you or even claims you need to make against tenants.
Landlord insurance offers far more extensive and relevant cover, designed specifically with the needs of rental property owners in mind.
Multi property landlord insurance
If you rent out more than one property, you have two options as far as insurance goes:
Insure each property individually
This is the more common option, which allows you to compare policies and tailor them to suit each property.
Put multiple properties on one policy
This is a slightly more complex option, as many insurance providers might not be willing to offer you a multi-property deal for your situation. It's available with some insurers, but there's definitely less of a selection to choose from, which could result in higher premiums.
How much does landlord insurance cost in the UK?
The cost of landlord insurance has been estimated at around £120-£220 per year on average, depending on the provider and level of cover offered by the policy.
It varies massively and it is near-impossible to gauge an accurate estimation of how much landlord insurance will cost you without knowing your specific requirements, but the price generally depends on the size of the property and the policy you choose.
Rather than making your decision based on price alone, it is important to choose the policy that best suits your personal situation and needs. Why? Because although it may seem great to pay less premiums at the time, it could come back to haunt you should you be caught up in a legal battle without property owners' liability insurance, or if you miss out on valuable income without unoccupied property cover, for example.
How to get the cheapest landlord insurance
One tip that might help lower the unavoidable cost of landlord insurance is tenant referencing.
This basically means getting to know your tenants and being able to tell the insurance companies what type of people will be living in your property.
Insurance providers may consider it a good risk management protocol, which should help you get more specific policy terms, and therefore, cheaper premiums.
Finding the best landlord insurance
Here is a quick list of what the best landlord insurance should cover:
Public liability and property owner's liability cover
Alternative accommodation costs
Glass and lock replacement
The best landlord insurance usually covers all of the above, and will also offer you additional options should you require them. For more information on insurance for landlords, be sure to check out our related articles below.
Landlord capital gains tax payment dates
Capital gains tax (CGT) is applied if you make more money than your tax-free CGT allowance when you sell:
A property that you have not used as your main home
A rental property
A holiday home
An inherited property that you have not used as your main home
Landlords and property sellers now have a shorter deadline to pay their capital gains tax bill as the payment window has been cut from two years to just 30 days.
The CGT change (implemented from the 6th of April 2020) means that landlords, second home owners or holiday home owners who sell their properties will be required to inform the HMRC of the sale and make a capital gains tax payment within just 30 calendar days, rather than the two-year period they previously had.
If you don't make the payment within the new capital gains tax payment window, then you will face a penalty and interest will be placed on top of the amount you owe.
The penalties include the following:
Up to six months late: penalty of £100.
More than six months late: further penalty of £300 or 5% of any tax due (whichever is more).
More than 12 months late: further penalty of £300 or 5% of any tax due (whichever is more).
How much is capital gains tax for landlords? Basic-rate taxpayers pay 18% (or 28% depending on the size of the profit and your taxable income) on gains from residential property, while those who are in the higher tax bracket always pay at a rate of 28%.
You might also like:
Rent Guarantee Insurance for Landlords
Average Cost of Home Insurance in the UK
---