What Insurance Do I Need as a Landlord?
---
---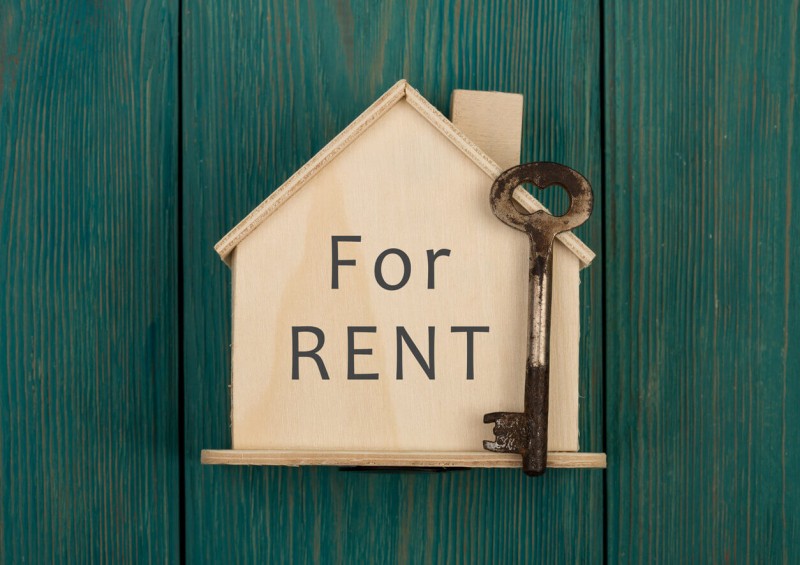 If you're renting out a property for the first time, you may not realise that standard home insurance is not suitable or that if you have a mortgage, your lender will usually insist you take out specialist landlord home insurance.
To help you navigate this unchartered territory, we've put together this helpful guide detailing everything you need to know about landlord insurance when renting out a house.
What insurance do you need as a landlord?
Different types of specialist landlord insurance policies a landlord might need and should consider taking out are:
Liability insurance

Emergency cover

Accidental damage cover

Legal expenses cover

Boiler breakdown cover
As a bare minimum, a landlord should always take out landlord's buildings insurance and if a property has a mortgage, most lenders will stipulate that this is a necessary purchase in their mortgage terms and conditions.
If a landlord takes out standard buildings insurance that is not specifically for landlords, then should they need to make a claim in the future, their insurer could refuse to pay out if they discover the property had tenants in it at the time the damage occurred.
Is landlord insurance a legal requirement?
No, landlord insurance is not required by law but landlord buildings insurance is taken out by the majority of most sensible UK landlords and most mortgage lenders will insist a Landlord takes out a specialist landlord buildings insurance in their mortgage conditions.
According to a government survey, around 65% of landlords and 60% of agents did not return deposits to tenants at the end of a tenancy because of damage to the property or its contents. Many deposits will not always cover the cost of significant damage which is why insurance is essential for most landlords to fall back on.
What does landlord insurance protect you against?
Landlord insurance can provide cover for:
Buildings - the cost of repairing damage to your rental property or rebuilding it
Contents - the cost of repairing or replacing contents damaged by your tenant
Liability - for injury or damage to a tenant or a visitor to the property
Emergencies - for emergencies like burst pipes or a broken boiler
Accidents - for accidental damage caused by the landlord, the tenant or a visitor
Legal expenses - for legal costs associated with taking your tenant to court
Rent - financial loss suffered as a result of rent not being paid by a tenant
No type of insurance is mandatory (except buildings insurance for mortgaged buy-to-let properties) but if you want 'belt and braces' protection against every eventuality and can afford the premiums, then we recommend all of the above types of insurance cover.
How much does landlord insurance cost per month?
The average cost of landlord insurance can vary from around £15 to £20 per month for standard buildings insurance for landlords (or much more for complete cover and protection).
For buildings insurance, the premiums are heavily affected by the rebuild cost of a rental property, as demonstrated in this chart:
If you have a mortgage for your rental property, your mortgage lender's valuation report (sent to you with your mortgage offer) will contain an estimated rebuild value.
To get the very best landlord insurance deals on the market we recommend:
Shopping around to compare quotes
Buying insurance online
Paying annually
Opting for a higher excess amount (as long as you can afford it in the event of a claim)
Is it worth getting landlord insurance?
Landlord building insurance is definitely worth getting as should a rental property burn down to the ground, even if you can afford the cost of a rebuild, would you really want to pay for one?
According to RICs, the average cost of a property rebuild in the UK is estimated as being £114,000 and let's be honest, none of us have that sort of money to chuck around.
Also, think of all of the things that could easily go wrong and cost you a lot of money. For example, if you rely on rental income to pay the mortgage, what will you do if your tenant defaults on payments?
If your rental property is furnished, in addition to buildings and rent guarantee insurance, we strongly recommend you take out contents insurance cover too.
Also, if you have an old boiler, heating and plumbing system, you should seriously consider home emergency cover.
You might like: Does your home insurance policy cover emergencies?
Do I need landlord insurance if I live in the property?
If you intend to have a lodger living with you at your property then landlord insurance is not necessary as they are not considered a tenant if they are renting a room and sharing a house with you.
However, you must tell your current home insurance provider about a lodger and this can affect your insurance terms and increase your premiums, especially if a lodger has criminal convictions. Some insurers could refuse to continue providing cover and you will need to seek quotes for home insurance for lodgers elsewhere.
Lodgers should take out their own separate renters insurance to provide cover for their personal belongings.
Do I need contents insurance as a landlord?
Only if you are renting out a furnished property (i.e. you own some or all of the furniture the tenant will be using) or your buildings insurance doesn't include damage to carpets - check what's covered with your insurer.
For the main part, contents insurance is usually only taken out by the tenant to protect their own personal belongings.
Note: A standard landlord buildings insurance policy usually provides cover for 'fixtures and fittings' at the property (i.e. fitted kitchens and bathrooms).
Read more: What home insurance do I need if I rent?
How do I make a claim on my landlord insurance policy?
If your rental property has been burgled or vandalised (or damaged by any other type of activity that could be considered 'criminal'), you must first report this to the police by calling 101. The police will provide you with a crime reference number that you will need to pass on to your insurer.
To make any type of claim, contact your insurer on their dedicated claims telephone number - if you haven't got this to hand, this should be included on your policy documents.
If it's an emergency and you've taken out emergency cover, there should be a 24/7 emergency claims line you can call.
In order to process your home insurance claim, your insurer will want you to:
Confirm what you are claiming for and why
Possibly complete a claim form but can usually take all info by telephone or online
Pay your excess
Provide supporting documents (i.e. photos of damage or receipts)
Arrange an appointment for an assessor to visit your property (if appropriate)
Can I get landlord insurance for multiple properties?
Yes, there are many insurers who will provide landlord insurance for multiple properties under one single, standalone, multi-property insurance policy.
Having one policy for multiple properties not only saves time and hassle on admin but very often works out cheaper.
How can I find the best landlord insurance quote for me?
Once you have decided on the type of cover you would like or need, you should shop around online and compare quotes to find the best landlord insurance deals.
Information you will need to provide for insurance quotes can include:
Current insurance policy details (if applicable)
Property details: type (i.e. semi), year it was built, how long you've owned it, etc
Property valuation report from your mortgage lender (if applicable)
Basic tenant information
The level of cover you require
Note: When you renew your insurance, to make sure you get the best deal possible, make a note on your calendar to compare quotes three weeks before the renewal date as you could save up to 20% by renewing 21 days early.
Related guides
---