Home Insurance Renewal Explained
Everything you need to know about renewing your policy
---
---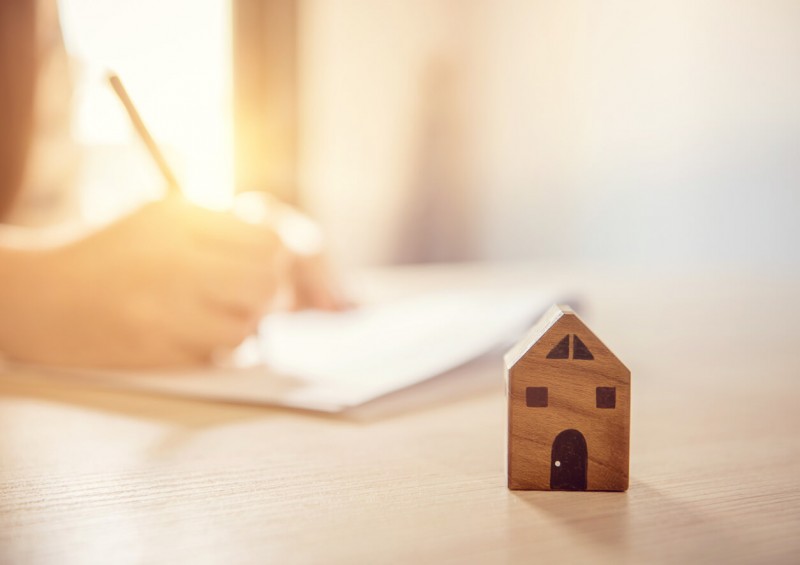 Home insurance is never the most riveting topic of conversation, but it is an essential part of running a household.
So, today we'll be discussing everything you need to know about your house insurance renewal, including whether you should switch home insurance companies, things to consider when renewing your policy and whether or not you should just let your home insurance renew automatically.
Why does my house insurance go up every year?
One of the main reasons that the cost of your home insurance goes up every year is due to price walking.
Price walking is a term used to refer to when insurance firms gradually increase the price of their home insurance premiums year on year to customers who decide to renew their policy every year - for no real reason.
While you'd like to think that being a loyal customer to one insurance provider would mean that you benefitted from rewards such as cheaper policies in the long-run, for a lot of firms, it can actually be the opposite.
You might like: Golden Rules from Martin Lewis Help Save on Home Insurance
Will my home insurance renew automatically every year?
Almost every home insurance policy will have an auto-renewal clause in place, which means that unless you decide to renew your policy yourself and switch over to another provider, your current policy will just automatically renew.
While this might seem much more straightforward and more convenient, it can also be more expensive to simply let your home insurance renew automatically and the cost is unlikely to remain the same as that of your previous policy.
Even if your current home insurance policy hasn't increased, it can still be worth shopping around and looking at quotes provided by other insurance companies to see if you can get cheaper home insurance elsewhere.
Home insurance automatic renewal - is it legal?
Automatic renewal of your home insurance policy is perfectly legal, providing that your insurer makes you aware of it beforehand and you know that it's going to happen even if you don't want to do anything about it.
When taking out a home insurance policy, it's a good idea to check with your insurer about their automatic renewal policies so you're aware before you enter into a contract with them if you're not happy with renewing automatically each year.
Should I auto-renew with my current insurer?
This decision is solely based on your own personal preferences and circumstances.
If you don't want the hassle of shopping around for a new policy and would prefer the convenience of carrying on your home insurance policy with your current provider, then by all means, just let it auto-renew.
However, if you think you might be able to save a significant amount of money by switching to another provider, it's definitely worth comparing quotes from other companies to see how much you could be saving.
Regardless of your choice to auto-renew or not, you always need to ensure that your home insurance policy accurately reflects you and your home as it currently stands.
It's imperative that whatever you do, you always have a policy in place that's right for your home. If there are any changes to your home that need updating on your policy (such as new, expensive furniture or antique heirlooms that you've recently inherited), ensure that you tell your provider as soon as possible to avoid any invalidations in the event that you need to make a claim.
When is the best time to renew home insurance?
According to Money Saving Expert Martin Lewis, the best time to start the renewal process is approximately three weeks before your current policy is due to expire.
It's thought that you could save up to 20% by shopping around for different home insurance quotes three weeks before your policy is set to either renew or expire if you choose to leave your current provider.
So, if you're thinking about switching home insurance providers, make sure you give yourself plenty of time to carry out proper and thorough research to ensure that you'll be getting the best home insurance policy possible.
Things to consider when renewing
Naturally, when you purchase a home insurance policy in the first place, there will be a fair few things that you would have had to consider, such as the physical aspect of your home, its contents and valuables, whether you need accidental damage cover, plus much more.
When you already have a policy in place, however, there are only a couple of considerations you need to think about every year when it comes to deciding whether you'll renew your current policy or not.
Arguably, the most important thing to think about is whether you've added any high-value items into your home over the last 12 months. These could be anything from family heirlooms to your newly-purchased wedding dress, to an engagement ring or expensive sofa. Any new additions to your home that you'd need to make a claim on if anything happened to them will need to be added to your policy.
You also need to think about whether you've had any external (or internal) alterations made to your home, such as a conversion or extension. These things will have likely increased the value of your home and if anything was to happen to them (in the event of a break-in, fire or water damage, for example), it's imperative that your policy reflects these changes so that you'll be fully covered.
It's not just the materialistic or structural elements inside/outside your home that need to be updated on your home insurance policy. If, for example, you've had a child within the last 12 months or you obtained a new household pet, your insurance provider should be made aware of these changes so that your policy accurately reflects the contents of your home; whether that's to do with the number of individuals living there or the new additions to your jewellery box.
Renewing your home insurance is never a fun task, but hopefully, you're now better equipped with the knowledge of the things you should look out for and how to go about obtaining a new home insurance policy to save money if you don't want to automatically renew your current one.
Related guides:
---