What Can Invalidate Home Insurance?
---
---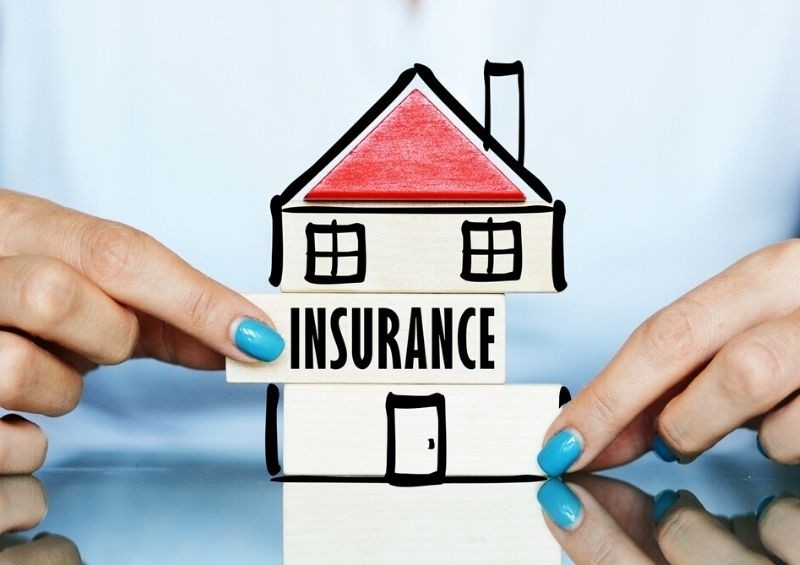 The right home insurance policy can keep your home (your most prized possession) and its entire contents safe, but have you read the small print of your policy? Do you know what things could invalidate your cover?
From cat flaps and holiday Facebook posts, to key safes and building work, here's a list of some factors that could invalidate your home insurance when you need it most, including some UK statistics.
Does a key safe invalidate house insurance? Will your claim be rejected if you've posted holiday snaps on Facebook? Here's all you need to know and what you need to avoid.
Compare quotes now to see how much you could save:
Building work and renovations' affect on home insurance
Whether it's a major structural change, or a day's work, you must inform your home insurance provider if you plan on having renovations or any sort of building work done to your home.
Two in five British homeowners have an extension built on their property, but many don't realise that such a change could invalidate their house insurance policy.
Informing your insurance company of building work is hugely important; regardless of how major or insignificant you may think it is, if the changes affect the home's level of security or the cost of rebuilding, you must let your provider know.
They do not need to know if you're painting a bedroom or putting up an IKEA flat-pack wardrobe, but they may need to amend your policy if you make any changes to the property that introduce new security risks or increase the re-build value of the home.
Will you need to pay more once your insurer finds out? Yes, probably, but failing to inform your insurer of these changes will make things a lot worse, as they will invalidate your policy and refuse to pay out if you ever need to make a claim.
It's better to pay a few pounds more in premiums than to have your home insurance claim rejected when the time comes, right?
As a side note – if you're a little confused by any of the terms or jargon used in this article, you'll find explanations and definitions in our guide to home insurance terms.
Can posts on social media invalidate home insurance?
Home insurance providers take your public social media posts very seriously and could even reject a home insurance claim if they feel there's a direct link between your posts and a burglary.
Statistics suggest that there's a correlation between social media holiday posts and an increased number of burglaries, which has led to official warnings from the government, police forces, and the Financial Ombudsman.
If your home insurance is rejected as a result of Facebook, Twitter, or Instagram posts, your provider is likely to refer to the 'taking reasonable care' clause, which they will argue that you breached by acting irresponsibly on social media.
So, is your home insurance invalid if you post holiday snaps on Facebook? Surprisingly, it could be, so be careful with regards to what you post online while you're away from your home.
Does a key safe invalidate house insurance?
Your home insurance could become void or invalid if your own keys are used by someone else to enter your home, which means that a key safe could be a bad idea for some. The same goes for your main keys or any spare keys – if they go missing and fall into the wrong hands, your home insurance claim could be rejected.
In contrast, some home cover providers in the UK are now recognising the usefulness of these key safe products and are urging their clients to use them. Former Managing Director of LV Home Insurance, Selwyn Fernandes, stated that if you must leave a key outside, you should use a police-approved key safe and only provide the passcode to people you trust.
'The KeySafe Company' has also reported that many insurers, including Aviva, AIG, Churchill, Green Flag and Direct Line, will not invalidate your home insurance as a result of a key safe.
While they come in handy if you lock yourself out of your home or lose your house keys, they also show thieves exactly where the keys are stored, so it comes as no surprise that opinion is split across the board.
Before going out and buying yourself a key safe, be sure to give your insurance providers a call and ask them what affect it might have on your home insurance policy.
See how much you could save on home cover now:
Leaving your property empty for prolonged periods
We all take trips away with our family and friends every so often, but leaving your home for prolonged periods of time could leave you in a sticky situation when it comes to your home insurance, especially if you call upon it while you're away (as a result of a break-in, for example).
Regular holidays are fine, of course, but you should always inform your insurer if you have planned any lengthy periods away from your home that last around 30 days or more.
If you don't tell your insurance provider and later suffer any sort of loss while you're away, it's likely that your policy will be invalid and you won't be able to claim.
It might mean that you are required to take out optional extras, such as unoccupied property cover, but at least you know that you will be covered if disaster should strike while you're away.
Contact your provider today to find out exactly how they deal with homes left unoccupied for a month or more.
Could renting out a room to a lodger invalidate your home insurance?
Privately renting out a room can be a generous source of passive income if you have the space available, and around 4.5 million households already do so in the UK, so you wouldn't be alone.
Before doing so, it's imperative that you check the terms of your current home insurance policy and contact your provider to discuss the affect it will have on your cover, as you might find that some providers are unwilling to offer insurance to those who rent out a part of their property.
Your best bet is to be open and frank with your insurer if you are planning on renting out any rooms to tenants. There's a chance that you might be required to pay more in premiums or you may even be forced to find a different provider and take out landlord insurance too, but both are better options than ending up with an invalid policy.
Overvaluing/inflating the value of your contents
It's important that you provide accurate values for your content, as inflating their value can invalidate your policy due to misrepresentation. This is because your home insurance provider would payout more than the true value of the item that is being claimed for. Many insurance brokers and providers now request that you specify any high-risk or high-value items and then calculate the value of the rest of the contents of your home.
Does a cat flap affect home insurance?
A cat flap, dog flap, or any other kind of pet entrance to your home could be just as convenient for thieves as it is for your fur-friends.
Not only have they been proven to make doors a lot less secure, but thieves also take advantage of the small entrance by using claw-like tools to snatch valuables left within reach, especially house or car keys, without even entering the home.
For this reason, you may be required to pay an additional premium if you install a cat flap, as you present a more significant risk to insurers.
If you fail to inform your provider of the pet entrance and thieves later use it to steal from your home, your policy will probably become void and you will receive no payout to help cover costs and damages.
You might like: What is the Average Home Insurance Cost in the UK?
Failing to lock your doors, windows and any other entrance
It's been reported that around 21% of burglars enter properties through unlocked doors or windows, which means that 21% of break-ins could easily be avoided by simply locking up.
If thieves enter your property unforced, it's likely that your home insurance claim will be rejected and your policy will be void.
Remember to lock all doors and windows before leaving your property, and if you're worried, it might be worth investing in an alarm system for additional security.
How to claim on home insurance properly
Now that you know what can invalidate your house insurance policy, it's important that you make an effort to avoid it happening to you.
In summary, it's important that you read over your policy's terms before making any major changes to your home and its security, be honest with your provider and inform them of any changes, and be wary of clauses within your policy that may exclude certain types of damages or loss.
To compare cheap buildings and contents insurance for your home, and to make savings of up to £146* on what you would otherwise pay – get a quote today by tapping the button below and see how much you could save:
*51% of consumers could save up to £146.11 on their Home Insurance (Building & Contents). The saving was calculated by comparing the cheapest price found with the average of the next six cheapest prices quoted by insurance providers on Seopa Ltd's insurance comparison website. This is based on representative cost savings from March 2022. The savings you could achieve are dependent on your individual circumstances.
---