The World of Modern Home Security
---
---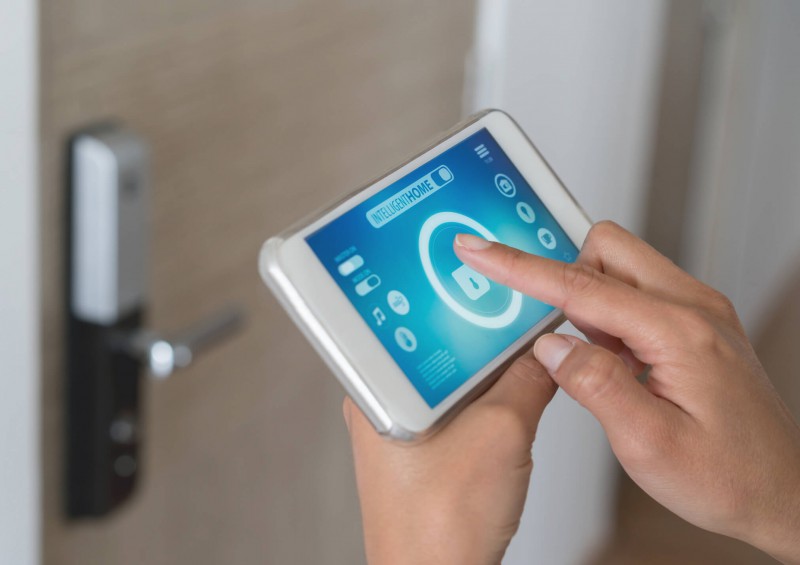 Having a good home security system in place can help keep your home protected against a whole manner of situations.
While it's not essential to invest in smart home tech in order to keep your property safe (and it isn't always effective, for that matter), it can help provide you with peace of mind that your home is well protected and can potentially even help reduce your home insurance premiums in some cases.
What home security devices do I need?
There are many types of home security devices available that can help to protect your home; take a look at some of the top options below.
Of course, none of these are "needed" as such, but they are worth thinking about if you want to protect your home as much as possible and to deter potential break-ins where possible.
Locks on doors and windows - such as Mortice deadlocks, bolts, key-operated multi locks or night latches.
CCTV
Security lighting
Burglar alarms - such as bell-only systems which alert you if there's a break-in, or monitored alarms that are linked to an external company which will alert the police if they are triggered.
Sensors and monitored systems
Safes
Key boxes - these are a much better option than "hiding" your keys under a doormat or plant pot next to the front door, for example.
You might like: Home Insurance Renewal Explained
How much does a security system reduce your insurance?
How much a home security system can reduce the cost of your home insurance by is dependent on numerous factors such as how much you're paying in the first place, your postcode (e.g. if you live in an area with a high crime rate) and what kind of coverage you want on your policy.
Therefore, there isn't an exact figure to tell you how much a security system can reduce your home insurance by.
However, if you have taken numerous steps to protect your home and put security measures in place such as burglar alarms, many insurance providers will take this into consideration and potentially offer you lower premiums if they determine that your home is less likely to be broken into, for example.
Do security cameras reduce insurance?
Security cameras or CCTV systems can help to reduce your insurance as they add an extra level of protection to your home and can help deter burglars from targeting your home.
Not every insurance provider will offer you cheaper insurance just because you have security cameras fitted, but many will.
Even if your policy isn't reduced as a result of you having a security system in place, it's still worth investing in one for your own peace of mind.
Is house insurance cheaper with an alarm?
Similarly to having CCTV or security cameras fitted at your home, a burglar alarm system can also help to reduce the cost of your home insurance.
Some insurance providers may even require you to have an alarm system fitted before they'll even offer you cover for your home, particularly if you live in a high crime rate area. This shows the insurer that you're willing to take every step and precaution to secure your home as much as possible.
How to improve home security
There are many ways to improve your home security and to help keep your home and its possessions as safe as possible.
While the below might seem like obvious things to do, they're also incredibly important steps to take in order to ensure your home is as safe as possible.
Alongside investing in home security features and systems such as cameras, burglar alarms and security lighting, you should also do the following:
Keep any valuables out of sight (not in windows or doors, for example).
Always ensure that your doors and windows are shut and locked in the night or when you leave the house.
Don't leave any "hidden" keys outside; for example, avoiding hiding a spare key under plant pots or doormats.
If you're going away on holiday, ask neighbours that you trust to keep an eye on your home and look out for any suspicious activity.
Secure any outdoor valuables such as bikes or garden furniture in a locked garage or bike shed.
Read more: What Can Invalidate Home Insurance?
Insurance approved alarm systems
There are several types of burglar alarm systems on the market that are all safe and effective, but when you're investing in one for the first time, it's a good idea to look out for one that will be approved by your insurance provider.
Some insurers may even require you to have the alarm system installed by a professional who has been approved by the NSI (National Security Inspectorate) or SSAIB (Security Systems and Alarms Inspection Board), for example. This shows your home insurance provider that you've taken the steps to secure your home as seriously as possible and having the systems installed by a professional gives the insurer the peace of mind that everything is fitted correctly.
How much is a house alarm system?
The cost of home security and house alarm systems vary enormously depending on your budget and what exactly you want.
Some can be incredibly affordable, but some can cost thousands, so it really depends on the level of protection you want for your home.
One thing to bear in mind, however, is to try and avoid cheap home security. If you opt for very cheap home security that isn't approved by your home insurance provider, then you might find that you won't be covered in the event that you need to make a claim on your home cover policy.
To summarise, if you're asking the question 'is a security system worth it?', then the simple answer is yes. It helps to protect your home, deter burglars and generally keep everything in check, in and around your home. It also means that you're less likely to need to make a claim on your home insurance policy, which could mean that you don't have to pay extortionate amounts of money to protect your home.
For further information and advice, take a look at our related guides below.
Related articles
---