Does Your Home Insurance Policy Cover Emergencies?
---
---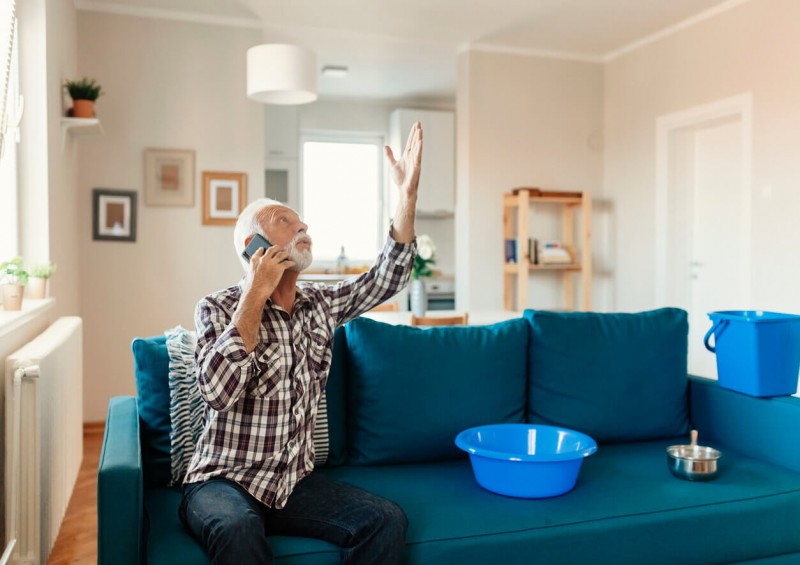 Many of us assume that our home insurance policies cover home emergencies such as a boiler breakdown, when, in fact, they may not.
Defaqto, a star rating service for the finance and insurance industry, has revealed that only one fifth (21%) of home contents insurance policies provide cover for emergencies.
The ratings service further revealed that out of 375 standard buildings insurance policies currently on the market, only one quarter (25%) include cover for emergencies that may occur in the policyholder's home.
In addition, approximately 50% of all buildings and contents insurance policy providers are currently offering this type of cover as an optional add on, rather than coming as standard with the policy.
The dark, cold and wet winter months can create many costly and time-consuming home emergencies, including:
Broken boilers
Frozen pipes
Burst pipes
Flooding
While you can save money on your home insurance by opting for a bog-standard home contents policy, this so-called cost-saving could end up being counterproductive if you have a home emergency.
What is an emergency claim on a home insurance policy?
Most home insurance providers offering home emergency cover will accept an 'emergency claim' if an unexpected incident instantly:
Creates a risk to your health or wellbeing (or that of any others living in your home)
Causes permanent damage to your home
Makes your home uninhabitable
Makes your home insecure and vulnerable to thieves
You should always check the small print of your insurance policy for what is or is not specified or deemed as a 'home emergency'.
If your insurance policy doesn't specifically state an event or incident as covered, then you will be unable to make a claim in the event of a home emergency.
If you have emergency cover, however, your insurer should provide you with a 24/7 emergency claims telephone number to call in the event of a home emergency.
Does buildings insurance cover home emergencies?
Yes, a small percentage of buildings insurance policies can provide cover for specific home emergencies, but building insurance policies offering fully extensive emergency cover are in the minority.
As standard, buildings insurance usually includes non-emergency cover against loss or damage sustained for the following:
Fire, smoke and explosions
Floods, storms and natural disasters
Fallen trees or lamp posts
Aerials or satellite dishes
Malicious damage or vandalism
Subsidence
Vehicle or aircraft collisions
Built-in fixtures and fittings
There are of course many incidents included above which could easily result in a 'home emergency' and so if your building insurance policy includes emergency cover for some or most of these incidents, then that's all well and dandy.
Of course, having no TV signal and missing your favourite TV show does not constitute an emergency, but having to swim to your car does!
Although a small amount of buildings insurance policies do cover emergencies, there are some eventualities that buildings insurance does not cover, so you will need to double-check what coverage you have with your insurer if you are unsure.
Buildings insurance does not usually cover loss or damage for:
Frost damage to outside pipes and brickwork (unless it's a burst pipe)
The contents of your home
A faulty or broken boiler
Storm damage caused to other external structures (i.e. gates and fences)
Leaking gutters
Always check the small print of your insurance policy as exclusions are becoming more and more prevalent with insurers constantly making changes (mainly exclusions) to their insurance policies.
What is boiler breakdown insurance?
Boiler breakdown insurance specifically covers you for boiler repairs or, in some cases, the cost of a replacement boiler. Some policies also include an annual boiler service as part of the cost or they may require you to pay for an annual boiler service yourself.
You can take out boiler breakdown insurance separately or in addition to your standard home contents insurance and/or emergency home cover.
This type of policy can also cover essential repairs to your central heating pump, pipes and radiators but you should check whether this is included with your existing insurer.
Basic boiler breakdown insurance tends to only offer cover for repairs to your boiler, but it will not necessarily cover the cost to replace it completely. There are much more comprehensive (and more expensive) boiler breakdown insurance policies you can opt for.
The more high-end type of policies not only include cover for your boiler repair or replacement and issues with your central heating system, but additionally include cover for electrics, burst pipes and blocked drains. Unlike home emergency cover, this top tier boiler breakdown insurance can also provide cover for non-emergency repairs.
If you really want fully extensive cover for your home and its contents, you should consider taking out boiler breakdown insurance in addition to home emergency insurance and home contents insurance.
You should, of course, check to see what's included in all your existing home and buildings insurance policies first to see what additional cover you might need.
If your boiler breaks and you are not covered by insurance and cannot afford to pay for a new one, take a look at our blog to find out about free boiler replacement grants.
Where can I buy home emergency cover cheaply?
Many insurance companies provide emergency cover and boiler breakdown insurance, but rarely as part of their home contents policy; these policies are usually sold as a separate add-on to standard cover.
To get the cheapest home emergency cover, we recommend shopping around for the very best home emergency insurance deals and making sure that the policy you choose is not only affordable but covers you for all your needs.
Get started now by tapping the button below, or find out more and get further advice in our related articles:
Related guides
---