Storm Damage Insurance Payouts Average at £32,000
---
---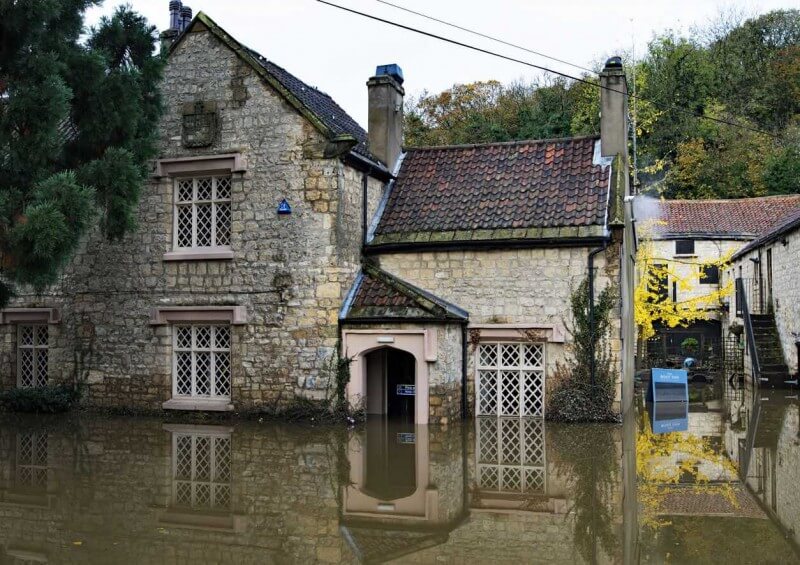 According to the Association of British Insurers (ABI), home insurance companies are set to pay out an average of £32,000 per household for flood claims, as a result of the damage caused by the devastating storms that have occurred in the UK over the winter period.
The ABI has also stated that the cost of cleaning up the damage inflicted by storms Dennis and Ciara is set to exceed £360m in total, with around £214m being paid out for flood damage claims and £149m for wind damage claims.
The severe weather the UK has seen during the end of 2019 and beginning of 2020 is said to have brought the 'worst floods in 200 years', with parts of England and Wales being totally submerged.
Will the cost of my home insurance rise after the storms?
Those affected by the recent storms are likely to receive a payout from their home insurance provider and should not see their premiums rise significantly, according to a spokesperson.
This is because insurance companies anticipate such events and plan ahead - with the 'Flood Re' scheme in particular. Insurance providers use some of their customers' premiums to pay into a scheme called the 'Flood Re' fund, a joint initiative between the Government and the insurers to help cover the cost of paying out for flood damage.
Learn more: The Average Cost of Home Insurance in the UK
How much have home insurance companies paid out after Storm Dennis and Ciara?
In order to help homeowners and businesses rebuild, home insurance companies paid over £7.7m in emergency funds in the immediate aftermath of the two storms. This type of emergency payout often covers the cost of temporary accommodation if your home becomes uninhabitable.
The clean-up is still ongoing in many of the worst-affected areas in the UK, so making emergency payments and arranging temporary accommodation is still 'very much a live issue', according to Mark Shepherd, the ABI's Head of General Insurance.
Despite the significant amount of compensation being paid out, an ABI spokesperson noted that the insurers have plans in place to handle these events, which is why the companies themselves will not be dramatically impacted by the number of claims being made.
Does home insurance cover storm damage?
Most buildings and contents insurance policies will provide cover against storm damage, including roof repairs and the impact of water damage.
Some policies may exclude certain parts of your property, including fences, garages, gates and/or garden sheds, while others will simply exclude anything outside of the house itself. To find out exactly what you're covered for, be sure to check your policy's documents or contact your insurer.
If your house is damaged to the extent that it is unsafe to live in, your home insurance provider should provide an emergency payout to cover alternative temporary accommodation while they repair the damage.
Making a storm damage home insurance claim
A storm or severe weather can damage your home in many ways, including:
Roof tiles being blown off by heavy winds
Damage to the property from lightning
Damage caused by debris and fallen trees
Water damage to the home's contents and the building itself
If you ever need to make a storm damage insurance claim, be sure to contact your insurer at the earliest opportunity to initiate the process as soon as possible. Once you have contacted them and explained the situation, they should be able to offer you advice regarding the next steps to take.
You should ensure that you examine the property and take photos of any damage you discover, while making a note of the date and time for your records. It's also recommended that you keep any damaged items because the insurance companies may want to see them as forms of evidence.
If needs be, you should arrange emergency temporary repairs, but it's incredibly important that you let your insurance provider know and keep all receipts and invoices safe so that you are eventually able to claim the costs back.
Due to how complicated certain cases can be, and the fact that insurers need to investigate the damage of each individual claim, storm and flood claims can take longer than average to be resolved.
For more information on home insurance-related topics, be sure to see our relevant guides:
---