The Free Boiler Replacement Grant Explained
---
---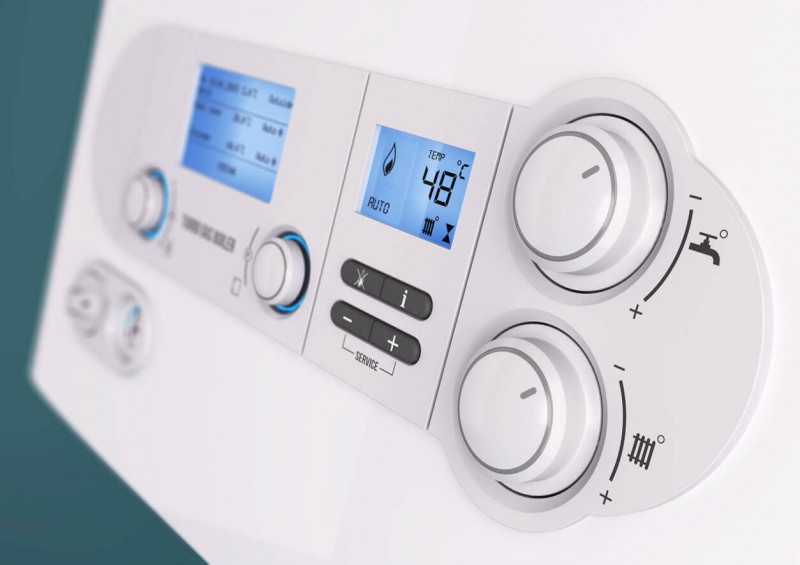 If you are having problems with your boiler and the time has come to get a new one, it can, unfortunately, cost as much as £4,000 to get a replacement or even more depending on the situation, such as whether you need to replace a regular boiler or convert to a combi boiler, for example.
Thankfully, the Government's boiler grant scheme that was introduced to the UK in 2013 means that energy companies, namely the Big Six UK providers, are able to offer free replacement boilers to homeowners and private tenants that qualify for the grant.
In this guide, we explain everything you need to know about the Energy Company Obligation (ECO) scheme, including who is eligible and how to apply.
The Energy Company Obligation (ECO) – What is it and how does it work?
The ECO scheme was set up in April 2013 to help the UK become more energy-efficient, with the aims of reducing harmful carbon emissions, tackling fuel poverty across the country and combating global climate change.
Overall, the scheme has been put in place to help those who are vulnerable and have low incomes by giving them a free grant, which does not need to be repaid under any circumstances and allows households to pay for new energy-saving measures without having to struggle financially.
It has cost roughly £6bn to put into place, aiming to help more than one million UK households save money on their utility bills and overcome fuel poverty.
Once certain obligations have been met by energy companies, the Government has overlooked and amended the scheme over the years where necessary, making sure successful applicants are treated fairly.
The Energy Company Obligation scheme allows eligible households to get a free boiler grant if theirs is broken of inefficient, and with the average cost being around £2,500 according to Which?, it is definitely worth looking into applying for the grant if you can't afford to pay for a new one.
Generally, older boilers have been known to cause an increase in heating and energy expenses, but by getting and installing a newer, more energy-efficient boiler with the Government's free boiler grant, households could save from £10 to £30 every month.
ECO2 and ECO3
Once the free boiler grant scheme was launched in 2013, it was supposed to end in March 2015, but the Government extended the scheme, renaming it ECO2.
When the ECO2 phase ended in 2018, the scheme was extended again and named ECO3 (only available for gas boilers). This is still currently in place, but it is set to end in March 2022, where it is likely to be extended again.
The existing ECO3 free boiler grant scheme also includes the Affordable Warmth Obligation Scheme, which allows low income households to receive support, helping vulnerable families reduce their energy bills and overall, fuel poverty in the UK.
What is expected from energy suppliers?
In order for the Government to achieve their main aims of lowering the UK's carbon footprint and helping combat fuel poverty, UK energy providers are urged to try and help reduce fuel consumption across the country and overall, reduce energy bills.
Energy companies should encourage qualifying households to install an energy-efficient gas boiler, and the suppliers must pay for A-rated boilers to be installed in all households that are eligible for the scheme. Providing that the household is eligible for the free grant, they are not obligated to pay any of it back.
While the Government has stated that they aim to help more than one million UK homeowners with their scheme overall, it is predicted that roughly 250,000 homes will be eligible for the free boiler grant. Having said this, thousands of houses will still be deemed vulnerable, so there may be more people eligible to get heavily reduced subsidies.
If a homeowner is asked to contribute towards the payment of installing the new boiler, the cost will be small and they will not be expected to fork out hundreds or thousands of pounds.
So, who is eligible for the free boiler grant?
Eligibility – Who qualifies for a boiler grant?
Apart from the qualifying criteria listed below, there are luckily no extra complex terms and conditions that you have to meet to be able to get the grant.
Each household that qualifies for a boiler grant will receive a different amount – the size of the grant you get will largely depend on how old your boiler is, your income, any benefits you may be currently receiving and how much energy is being used in the home.
Here's what you need to apply and qualify for the boiler replacement scheme:
You must be a homeowner.
You must be receiving certain Government benefits (a combination of the following): Child tax credits, working tax credits, income-related ESA, income-related JSA, income support, universal tax credits, pension credits.
Your boiler must be older than 5 years (if it is less than this, it will cost more to repair than to replace it – the ECO scheme will determine this for you).
There must be a gas supply in your property.
Private tenants must have permission from their landlord before applying.
If you are receiving child tax credits, pension credits and the annual income of your home falls under the value of £16,010, you will automatically be eligible for a replacement boiler grant under the Affordable Warmth Scheme.
For those that qualify for the boiler grant, they will be able to have their energy provider send a professional to their home to install a new gas boiler, central heating system and heating controls (if required).
After this, Warma UK will also do an energy assessment, completely free of charge.
Benefits – Which ones must you be receiving to qualify?
If you get income-related ESA, income-related JSA or income support, you must also be receiving one of the following benefits:
Disability living allowance
Pension premium
Employment support
Child under 16
Child under 20 (not in higher education)
If you receive working tax credits, with a household income that's less than £16,010, you must also be receiving one of the following:
Disabled worker allowance
Severe disability benefit
Over 60
Child under 16
Child under 20 (not in HE)
If you receive universal credit and have a monthly take-home income of £1250 or less (within the last 12 months), you must also be receiving one of the following:
Disability living allowance
Personal independent payment
Limited capability for work
Child under 16
Child under 20 (not in HE)
Those who are receiving child tax credits, working tax credits and universal credits will be assessed on an individual basis, based on the homeowner's household income thresholds. These are worked out based on the number of bedrooms in the home as well as the number of adults and children living there.
Are landlords eligible for a free boiler grant?
Yes, but not in all cases. The main aim of the scheme is to help people stay warm in struggling households with low incomes, so while it may seem like a great money-saving offer to take advantage of, they will only qualify for the grant if the tenants living in their property meet the acceptance criteria.
In the event that a landlord wants to apply for the scheme in order to help their tenants, and they have a genuine case for doing so, it is possible for the landlord to apply.
Can pensioners get a free boiler replacement grant?
Yes, those who are retired and receive a pension are able to apply for the Government's ECO free boiler scheme because it has been designed with pensioners in mind too, helping their home become more energy-efficient with an upgraded boiler.
It's important to note, however, that pensioners who receive a standard state pension will not be eligible for the grant, but if you are over the age of 60 and you are claiming tax credits, you may be able to apply for some form of help from the scheme.
Don't wait to apply!
While we previously mentioned that the free ECO boiler grant is not ending until March 2022, it is highly advised that you apply as soon as possible as the Government only has a fixed budget.
Those who don't apply sooner rather than later may not be able to take advantage of this grant, so it is definitely worth considering your options if you are struggling financially, particularly with your energy bills.
Head over to Warma UK to find out more, or take a look at our related guides below for advice on how to save money on your utilities.
Related guides
---