A List of Energy Suppliers
Best Utility Companies in the UK
---
---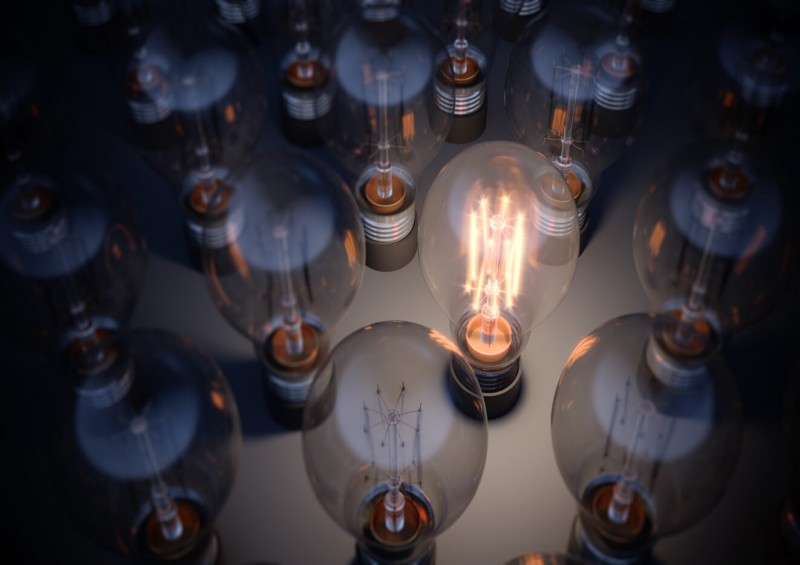 There is still plenty of choice when it comes to switching energy suppliers in the UK.
Not too long ago, there were well over 70 different companies to choose from but it's predicted by the end of the year there could be around 10 remaining with many collpasing due to the huge increases in energy prices. Most of the companies remaining offer dual fuel deals, meaning that they can supply both gas and electricity to your home.
You may be thinking about changing energy suppliers in order to save money or to receive better customer service. To help you with your research, we've taken a look at some of the biggest UK energy suppliers to give you inspiration for your energy switch and help you see what each company has to offer.
Top energy providers in the UK
The most well-known and renowned utility companies are:
British Gas
The largest of the 'Big Six' utility companies, British Gas has been in operation under various names for over 200 years. They currently hold a 26% share of the supply of energy in the UK, looking after a little over 5 million customers.
As with some other larger companies, British Gas are losing customers to some of the new kids on the energy block with over 100,000 leaving in the last quarter of 2019. However, they are able to offer discounts on additional services such as food and entertainment as well as call-outs to faulty boilers, and their excellent Hive remote heating service is also very popular.
Perhaps surprisingly, they were voted joint 27th out of 35 in a recent poll of energy companies run by Which? magazine.
Scottish Power
With a 7.8% share of the energy market, Scottish Power (owned by the Spanish energy firm Iberdrola) looks after the energy needs of just under 3 million homes. One of their big selling points is that they generate their own electricity, mostly through renewable sources such as wind farms, which definitely ticks the 'green' box.
However, in a recent Which? survey, they finished in their lowest position and fared the worst of the 'Big Six' energy companies.
Customers were frustrated with their unclear billing and poor customer service, scoring a lowly 51% approval rating.
E.ON
Just under one in eight households get their gas or electricity from E.ON, which holds over 14% of the energy market in the UK and has over 3 million customers. And that number is continuing to grow, as they've gained around 50,000 new customers in the past year.
E.ON are ahead of the curve when it comes to embracing new technology and sustainability. They provide deals on installing solar panels to your home, sell home batteries and are at the forefront of installing electric vehicle charging points across the UK.
Indeed, if you're an owner of an electric or hybrid vehicle, E.ON has a special tariff which offers rewards the more you drive. Their fixed tariffs are also very competitive, which explains the influx of recent new customers. Customer service reviews are average; phone calls take around 9 minutes to answer, but queries are dealt with swiftly.
E.ON also finished joint 24th of the 35 energy suppliers surveyed by Which?
Learn more: Are Electric Cars Cheaper to Insure?
EDF Energy
The self-proclaimed 'biggest producer of low-carbon electricity', EDF owns eight power stations, with 70% of its electricity coming from nuclear power.
Environmentally-minded customers will be happy to note that they also own 35 wind farms.
If tariffs are your thing, then a recent check on the EDF Energy website will give you around 70 to choose from. As with choosing any tariff, it's best to read the small print; at the time of writing, none of the tariffs offer 100% renewable electricity and the cheaper ones only offer online customer service, which may put off some potential customers.
EDF's customer base has grown in recent years off the back of smaller companies going bust, including Solarplicity and Toto Energy, whose customers were transferred across to EDF.
As with many of the Big Six energy providers, the overall customer satisfaction score was very average, with EDF finishing in joint 27th place (of 35), along with British Gas.
SSE
As with many larger UK energy companies, SSE has slowly been forming as a series of mergers since its inception in 1947. As well as Southern Electric, it has also taken over customers from Swalec and Atlantic, among others. While still trading as SSE, their customers are now owned by Ovo Energy, making the latter the second largest energy supplier in the UK after British Gas.
A popular choice for those passionate about renewability and sustainability; it is the leading green energy supplier, with its extensive use of wind and water to generate electricity.
SSE is ranked joint-highest of the larger energy companies for customer satisfaction, but it is still not in the top 20. Their complaints handling has been praised, but it raises the question as to why there are so many complaints in the first place.
Ovo Energy
As mentioned above, Ovo is one of the fastest-growing energy suppliers in the UK. Since it started trading a little over 10 years ago, it now owns over 3 million of SSE's customer base as well as 2 million of its own, but the two companies are still trading separately for the time being.
Ovo Energy is still catering to those who favour green energy; something that the company promoted when they were first starting out. Even though they only offer a small number of tariffs in comparison to other companies, they include 100% renewable electricity (for a small fee) and a 100% carbon neutral gas supply.
Despite having to recently pay out almost £9m for billing issues, their customers don't seem to be too phased, rating them 9th out of 35 energy companies in a recent satisfaction survey.
Read more: 7 Smaller Energy Suppliers Worth Considering
Shell Energy
Originally named First Utility, Shell Energy was renamed in 2018 after it was bought out by the petroleum giant, Shell. Not only do they offer 100% renewable energy to almost a million homes, there is also the added incentive of a 3% discount each time they fill up their cars at a Shell garage.
They have also ventured into the world of broadband and have started selling smart home products to add to their already impressive roster.
Despite being in the top 10 of UK energy suppliers, it doesn't come close in terms of customer satisfaction - finishing in a lowly 29th of 35 surveyed suppliers. However, the company does not offer estimated readings and encourages customers to supply their own readings for more accurate billing.
Octopus Energy
One of the newest gas and electricity suppliers, Octopus Energy has been going from strength to strength since launching in 2016. Already supplying energy to over one-and-a-half million homes, their customer base grows on average by around 30,000 per month. So what are they doing right?
A major plus point is that none of their varied tariffs have exit fees; enough to draw in many customers from larger companies that could charge up to £30 per fuel to release customers from their contracts. They offer 100% renewable electricity and carbon-offset gas and in the four years of trading, they have performed takeovers of half a dozen small energy companies.
Their customer feedback is also great, as it is rated the top energy company in the UK in a survey by Which? Any company that can boast only 2 complaints per thousand customers is clearly one to watch.
Bulb Energy
If you like your energy supplied with the minimum amount of fuss, then Bulb Energy may be the one for you. You won't spend too long comparing their different tariffs because they only have one.
Their motto is to 'make energy simpler' and with their 100% renewable electricity and carbon offset gas offering, they have enticed over a million customers to their service in the past 3 years.
There are no exit fees and they will even offer to cover any exit fees charged by your current supplier if you decide to switch to Bulb as your new energy supplier.
In a recent survey, Bulb was voted the joint third-best energy supplier in the UK. When asked, almost half of respondents said they had switched to Bulb in the previous year (compared to only 10% that switched to British Gas).
Considering their huge growth in customer numbers in the past few years, being able to offer excellent customer service is admirable.
To learn more about other energy companies in the UK, read our useful guide: 7 Smaller Energy Companies Worth Considering
Thinking about switching?
If you'd like to find out more about switching energy suppliers then you can read our handy guides on How Much Money You Could Save by Switching and Why Switch Energy Suppliers? for further information and advice.
You can also compare energy tariffs from dozens of energy suppliers by clicking the button below.
---