Smaller Energy Suppliers Worth Considering
7 Challenger Utility Companies in the UK
---
---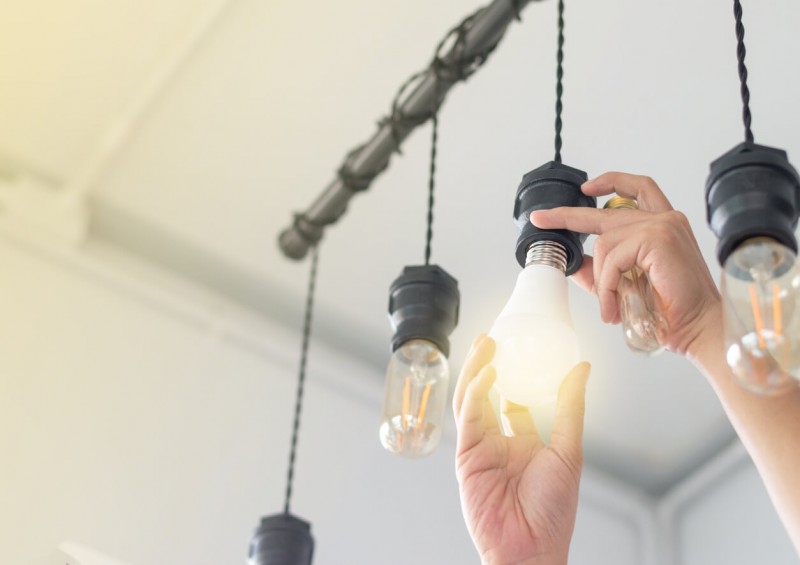 Over the past couple of decades, the number of options we have when switching energy suppliers has increased considerably. Not only is there a much wider selection of specialist tariffs available, but the number of new companies entering the energy market has grown exponentially.
The majority of households in the UK currently have their gas and electricity supplied by one of the well-known Big Six companies, which are:
Scottish Power


British Gas


Npower


E.ON


SSE


EDF Energy

Some other well-known utility suppliers include Ovo Energy, Shell Energy, and Bulb Energy, which you can learn more about in our guide to the Top 10 Energy Providers in the UK.
Even some of these big names have changed in recent times thanks to mergers and takeovers, but there are plenty of other energy companies bubbling under the surface ready to challenge the big boys for their majority share of the market.
Below, we take a look at some of the energy companies in the UK that you may wish to consider when switching energy companies to save money.
Should I be switching at all?
If you haven't considered switching energy suppliers yet then you're not alone. Which? recently discovered that almost a quarter of UK households have never switched, although that number is decreasing as more and more people are enticed by the potential savings that can result from switching.
You may be able to save over £300 per year by switching your gas and electricity supplier, depending on when you do it and who you switch to.
To find out how much you could save on utility bills, read our guide How Much Money Can I Save by Switching Energy Suppliers?
Our handy guide on How to Switch Suppliers will also give you an insight into starting the switching process.
Once you're all clued up, you can begin comparing energy deals by clicking the button below:
Who are the smaller challenger energy suppliers?
If you want to find the best energy deal on the market then you'll need to do a bit of shopping around online by comparing the deals that are currently available.
Most people would struggle to name more than a few UK energy companies, but there are currently more than 70 suppliers trading in the UK energy market.
Here's a short rundown of seven of the smaller, challenger energy companies that may be unfamiliar to you:
Octopus Energy
Octopus Energy is fast becoming one of the leading gas and electricity suppliers in the UK. Supplying energy to one-and-a-half million homes, they may not exactly be small, but they're still relatively new to the market having only started trading in 2016.
They offer a wide range of tariffs, including one that uses 100% renewable electricity. What's more, they don't charge exit fees either, which makes switching suppliers much easier. They've been rated as one of the top suppliers in many surveys thanks to their excellent customer service and clarity of billing.
Ebico Energy
Ebico Energy has been in business since the turn of the century and is one of the industry's best-kept secrets.
Ebico is very much the ethical choice for gas and electricity supply; as a not-for-profit business, every penny that they make goes into projects that help supply fuel to those who are less fortunate. All electricity supplied is 100% renewable and customer service (looked after by Robin Hood Energy) is rated highly.
The most popular tariff by far is Ebico Zero, which comes with no standing charges or exit fees and is a deal well worth looking into.
Pure Planet
Pure Planet offers 'renewable energy for less' and is one of the few digital-only energy suppliers on the market. If you're used to paper billing and talking to a human over the phone, Pure Planet may not be the company for you, but take a look at their tariffs and customer service ratings and you may change your mind.
They offer one variable tariff which ensures that you don't pay more than the company themselves pay wholesale.
In a recent Which? survey, Pure Planet came equal 3rd (along with Bulb Energy) for overall customer service.
Read more: Why Switch Energy Suppliers?
People's Energy
People's Energy launched after a successful crowdfunding campaign in 2017. It is still very much a small energy company (fewer than 100,000 customers at the time of writing) with only two tariffs on offer - one variable and one fixed.
Long term savings for its customers is the goal for People's Energy, with 75% of its profits going back to their customers in the form of bill reductions or credits. This is of course reliant on when the company starts making a profit.
Igloo Energy
Igloo Energy began in 2017 and is based in Southampton. On Trustpilot, they have been rated as Excellent with 4.4 out of 5 stars; out of 983 reviews, 87% of those rated the energy supplier as either Excellent or Great, with just 7% of poor reviews.
One of their main goals is to help their customers save money and become more energy efficient by providing them with smart meters and a mobile app; this way, customers are able to manage their energy better and cut down on bills.
People's energy only has one tariff to offer; a simple variable rate tariff, which doesn't come with an exit fee and doesn't cost the earth.
For customers who are in credit on their account, Uniquely Igloo Energy will also pay 3% interest on your balance, which is definitely an incentive to join!
Together Energy
Together Energy was founded in Scotland and started trading in the energy industry in 2016, then expanded into England and Wales in 2017. During their first 18 months of starting, they acquired over 60,000 customers, making them Scotland's fastest-growing energy supplier.
On their website, they state that they have always provided the cheapest 2 and 3 years fixed deals in the UK, aiming to help customers save in the long-run, but that can only be proven by comparing quotes online against other similar companies, as deals are ever-changing.
It doesn't have the best reviews, however, as Which?'s latest survey gave them a customer score that was 35 percentage points behind Octopus Energy, one of the best scoring companies. On Trustpilot, it is rated poorly at 2.4 out of 5 stars, with 56% of 7,922 reviews rating it as Bad. When doing your research though, be sure you look at a wide range of reviews, and look at the most recent ones to try and get a fair idea of the company.
Tonik Energy
Tonik is a part of the UK's green energy market, supplying renewable energy to customers with the aim of giving them cheaper, greener energy that will half their bills by the year 2022. Since starting in 2015, they have helped more than 50,000 customers get greener energy and save as much as £300+ on their electricity and gas bills.
Which? has given them a customer score of 71%, placing them 14th out of 35 rated energy companies. It has 3.7 stars on Trustpilot, however, so you may want to read a range of reviews first before switching.
Their tariffs don't come with any exit fees and customers can take advantage of their 3% interest on any credit in their account. Another perk to the company, they offer additional services such as solar panels and other products to help customers generate their own renewable energy at home.
Start comparing deals now
Hopefully, this guide has given you an idea of some of the alternative options available to you when switching energy providers.
At Compare UK Quotes, we can help you get started with your research today. Tap the button below to see how much money you could save right now.
Once you've compared a range of energy quotes and deals online, you can then determine which company is the best energy supplier for you, depending on your needs and budget, and whether or not you want to go with a bigger company or a smaller, challenger energy supplier.
---