How Do I Switch Energy Suppliers?
---
---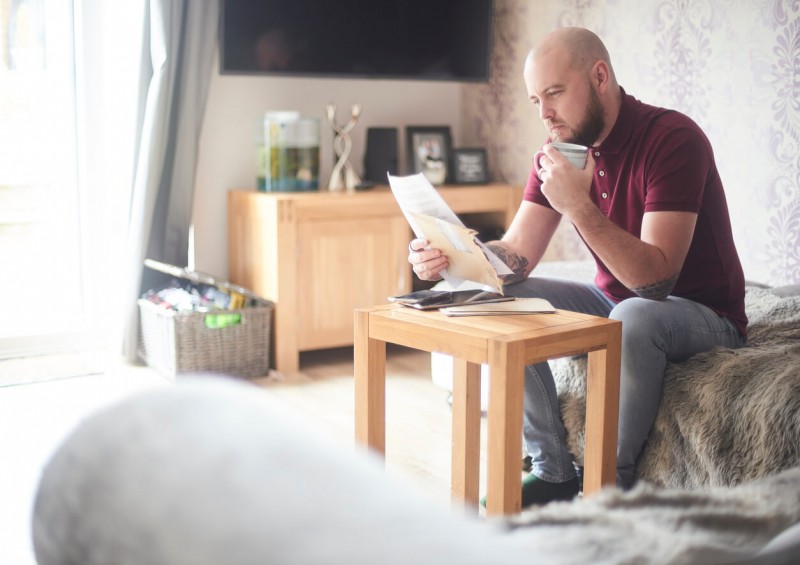 If you've been with the same utility bill provider for the last few years, or longer, there's a very good chance that you're paying too much for your gas and electricity supply.
To cut the costs, you should consider switching your energy supply to a cheaper provider or tariff. If you haven't changed companies in a while then you are most likely on the most expensive tariffs - especially if you're with one of the larger UK utility companies known as the Big Six. These are:
British Gas

Scottish Power

Npower

E.ON

EDF Energy

SSE
If you're currently with one of the Big Six energy suppliers listed above, you can use compare quotes today to find out how much money you could be saving by switching.
It may only be a few pounds a year, but it could be hundreds of pounds, so why not check today and start making big savings on your energy bills now?
What you need to do to switch energy supplier
According to Which?, 30% of UK households still contact alternative energy suppliers via their website or phone, without comparing different energy options in the UK market first.
The pitfall here is that these companies are unlikely to tell you about their best deals, as they tend to keep them for new customers as a way of luring them in, meaning you could still be paying a lot more than you should.
If you're prepared to do the research and compare quotes with other companies, the first thing you'll need to do is make sure you have as much information as possible about your existing energy supply, including the cost, the tariffs and the end date of any fixed contracts. This will help you get a much more accurate quote.
If you're not sure what these details are, try to find your most recent energy bill, which should show the name of your current supplier, tariff and how much energy you use.
There are dozens of utility companies to compare quotes with, and each of these have a variety of tariffs. Here's a few mini-explainers about each type of tariff;
Fixed Tariff - You'll pay the same amount per unit of fuel every month for the length of your contract.

Variable Tariff - The price per unit will change whenever the company lowers - or most likely raises - its prices. The company needs to give you 30 days notice if this happens.

Paperless Tariff - Some companies offer cheaper tariffs for online-only accounts - this is likely only to be a small saving, though.
I've found a new energy supplier - What do i do next?
Great news - that's the hardest bit done. You can give the go-ahead for the switch as soon as you're happy. By law, you still have a two-week 'cooling off' period before the switch commences. If you change your mind - or even find a better deal in that time - then you're under no legal obligation to continue and can cancel the switchover.
Some things you may want to check during this two-week period;
Does your new supplier charge up-front? - If so, are you really making a huge saving? Many companies ask for a month's payment upfront so this could affect the cost of switching energy suppliers.
Does your current company charge exit fees? - If you're within 49 days of the end of your current contract, you will not have to pay a charge. Any sooner than that and you may have to pay up to £30 per fuel to release yourselves from the contract, but you may feel that the savings you're making are worth the £30 charge.
New deal, new billing - Now that you've chosen your new tariff, things may be a little different. If you've gone paperless for the first time, you'll need to manage everything online. Also, check your direct debit to see if it's fixed or variable. If it's the latter, you'll be charged a different amount each month, so you will need to budget accordingly.
If you're happy to proceed, it will then take around 2-3 weeks for the switch to take place, whether you're having one or both of your fuels switched over. If you want a quicker switch, then suppliers signed up to the Energy Switch Guarantee have to complete the switch within a week of the end of the cooling-off period.
What if I'm in debt to my current energy supplier?
Don't panic. If the debt is relatively new then you can still switch. If you've received a debit bill from your current supplier, you can switch services, but you'll need to pay off any debt if you've been in debt with them for more than 28 days - your supplier will add this debt to your final bill.
If you're using a prepayment meter to clear an energy debt, you can switch suppliers only if you owe less than £500 per energy.
Compare quotes now
There are a few things to consider when it comes to switching gas and electricity suppliers, but we can make the process easier with our online guides.
A few hours of your time could save you hundreds each year, so why not consider changing energy suppliers today? Simply tap the button below to get started.
Related posts
Setting up gas and electric in a new home
---