A Complete Guide to Home Insurance
---
---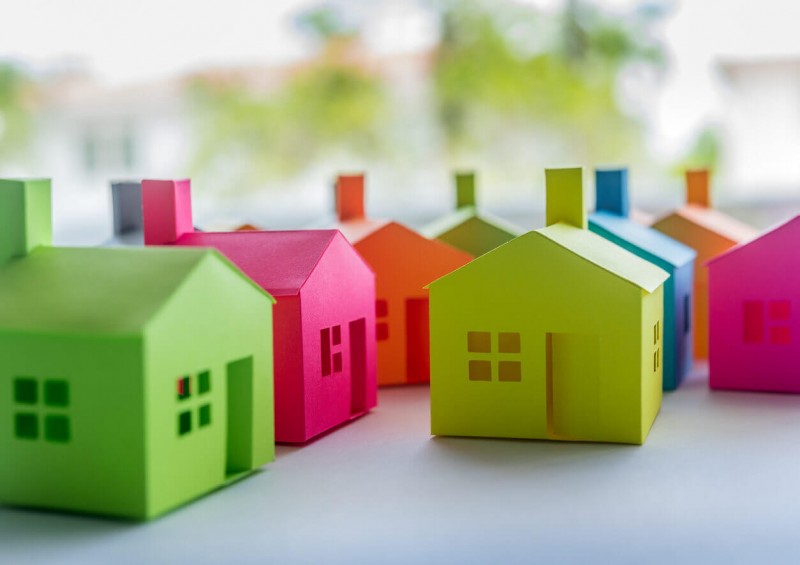 Regardless of where you live, whether it's in a five-bedroom mansion or a studio apartment, taking care of your home should be one of your number one priorities, especially if you've got a family to think about as well.
Taking care of your home involves many different aspects, but arguably, the most important thing you can do to protect your home and the belongings inside it is to have a suitable home insurance policy in place.
Home insurance is imperative for a number of reasons, so this guide will look at some of the types of home insurance below as well as what you can expect to get from your policy.
We also answer the most frequently asked questions regarding home cover, so that you can make an informed decision when it comes to purchasing a policy or switching providers to save money.
What does home insurance cover?
There are two main types of home insurance; buildings insurance and contents insurance. Each of these types of home insurance protects different elements of your home.
Home buildings insurance
Buildings insurance offers cover and protection for the actual structure of your home. For example, if your house was to be severely damaged in a fire, destroyed by natural disasters such as floods or storms, or even just damaged by burst pipes, your home buildings insurance should hopefully cover the cost of any damage.
Home contents insurance
Home contents insurance covers exactly what it says on the tin; it protects the personal possessions and belongings that you have inside your home.
This can include anything from smartphones to TVs, from furniture to expensive jewellery and even antiques. While you might not be able to provide an exact figure of how much you think all your home's possessions are worth, it is a good idea to try and be as accurate as possible when estimating a value so that you don't lose out on any claims you might have to make in the future.
Combined home and contents policy
If you really want to make sure that the structure of your home, as well as everything inside is fully protected, then you may wish to take out a combined home and contents insurance policy which will offer you added protection and potentially even cheaper premiums by having one combined policy with one provider.
What is excluded in home insurance?
Many home insurance providers will exclude any claims made on your policy for things such as loss or theft if your home has been unoccupied for more than 30 consecutive days. You may also not be covered for 'earth' events such as earthquakes and sinkholes, but you can choose to add additional cover for these things to your policy.
You might like: What Can Invalidate Your Home Insurance?
How much is home insurance in the UK?
Of course, the answer to this question varies enormously depending on the size of your home and how valuable the contents in your home are.
However, according to Unbiased, the average home in the UK is worth approximately £230,000, with an estimated £35,000 worth of contents belonging inside.
The average cost of home insurance in the UK is estimated to be between £146 and £152 a year - again, depending on where you live, how big your home is and how valuable your possessions are.
Regardless of how expensive or affordable you think home insurance is, we can guarantee that the cost of not having it is far greater, which is why it's a good idea to have a great home insurance policy in place.
Cancelling home insurance when moving
There are a few reasons why you might choose to cancel your home insurance policy, such as simply just changing your mind about the provider, if you're not happy with the service or you've found a cheaper policy elsewhere.
However, one of the most common reasons for cancelling home insurance is that you're moving to a new home. If you're moving to a new house and decide that you no longer want your current policy, you can cancel it and get back the pro-rata amount if you paid for your policy annually, but there might be a small admin fee to pay.
You might also think that it would be easier to simply move your current home insurance policy over from your current house to your new home, but it's still worth shopping around before you commit to doing so as you might find that you can get a cheaper policy for your new home elsewhere.
Read more: How to Save Money on Home Insurance
How long do home insurance claims take?
Naturally, the length of time it takes for your home insurance policy claim to come into effect will depend on many different factors.
You can usually expect a claim on your home insurance to take from as little as 48 hours up to over a year to be settled, which sounds like such a huge disparity in settling times, but it really depends on the type of claim you've made, how much damage is done to your property and the length of time it takes for any investigations to take place.
What is home emergency cover in home insurance?
Home emergency cover in home insurance can cover myriad things such as boiler breaks, burst pipes, draining issues, pest infestations, lost keys and much more. This type of cover will quite literally come to your rescue in the event of an emergency.
Learn more: Does Your Home Insurance Policy Cover Emergencies?
Is home insurance mandatory?
While it's not necessarily classed as a legal requirement, having a good home insurance policy in place is definitely a smart and advisable thing to do.
If you plan on getting a mortgage in order to purchase your home, then many mortgage lenders will insist on you taking out a home insurance policy, even if it's only buildings insurance.
Best home insurance companies in the UK
The UK is positively teeming with excellent home insurance providers, so it can be quite hard to narrow it down to the very best. Here are our five most recommended home insurance companies in the UK.
Aviva Home Insurance

LV

John Lewis Finance

Saga Home

More Than
If you aren't sure which company to go for, make sure you do your research - compare home insurance quotes on comparison sites and check out any reviews of the companies you find. Trustpilot is a good source for this, and it will give you an overall idea of the company by reading real-life feedback.
If you're still wondering "is it worth getting home insurance?", then hopefully the guide above will have helped to answer any questions or doubts you may have had.
For further information and advice, be sure to check out our useful guides below.
Related guides
---