A Guide to Rent Guarantee Insurance for Landlords
---
---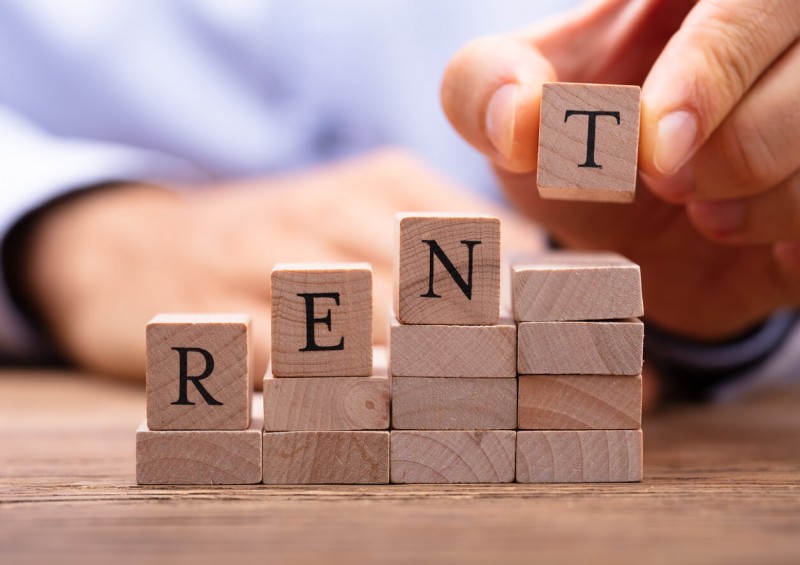 In a world of unreliable tenants and unpaid rent, your life as a landlord could be made a lot more comfortable and you could be reassured with the knowledge that your passive income is guaranteed. But how?
Here, we explain what rent guarantee insurance (also known as rent protection cover) consists of, how it works, and how much it could cost you.
What is rent guarantee insurance?
Rent guarantee insurance is a financial safety net for landlords across the UK.
It essentially protects you from the financial hardship of your tenants failing to pay rent, by providing you with a payout that's representative of the income you have lost as a result of the default.
As with all insurance policies, there are limitations - but rent guarantee insurance is a form of financial protection that should definitely be considered by all landlords, before it's too late!
Why rent protection insurance for landlords is worth it
Every landlord knows that there's a real risk of the rent not being paid every so often, whether their tenants are a group of students or a middle-aged couple.
A tenant could suddenly fall on hard times and fail to keep up to date with bills. An unexpected situation like losing their job could make it impossible for them to pay rent. Some will do everything they can to avoid paying up, while others will simply forget.
Regardless of the context, there may be a time in your life as a landlord where your tenants don't pay their rent.
Rent guarantee insurance can help combat that uncertainty – allowing you to rest assured knowing that any unpaid rent and loss of earnings from that situation will be covered.
It does what it says on the tin, guaranteeing that your rent will be paid to you, whether it's from the tenants or the insurance provider.
Without rent guarantee cover, you could lose out on hundreds, if not thousands, of pounds per month!
Ask yourself, could you cover your usual outgoings without your rental income? Would you be able to afford the legal expenses that could occur if you went to court over a default or arrears?
If not, then landlord cover, rental protection, and legal expenses insurance could really come in handy.
How long a period does rent guarantee insurance cover?
The duration of your rent protection insurance depends on your personal policy and provider, but cover usually lasts for six or 12 months.
It can be amended to suit your tenancy agreement, so you are able to choose a timescale that coincides with the length of time your tenants will be living at the property.
How much is landlord rent guarantee insurance?
How much you receive from your rent guarantee insurance claim depends on various factors, but the policy will usually pay out up to a maximum figure set within your agreement.
For example, you could claim up to £2,000 per month, until you reach the maximum £14,000 figure or the tenant is evicted – whichever comes first.
The cost of your rent guarantee insurance policy largely depends on your type of rental income, the type of property, and the tenants.
The cost of rent guarantee cover is tax deductible against your rental income, so it shouldn't count towards your final tax bill.
A 12-month landlord insurance policy which includes rent guarantee cover worth a maximum of £2,500 per month, and legal expenses cover up to a maximum of £20,000 per claim, is likely to cost somewhere in the region of £100 per year.
Obviously, the cost of your policy depends on what type of clauses you want to include within the contract, how much cover you want in terms of the maximum amount, the length of the contract, and many other factors.
As there are so many variables, the cost of your rent protection insurance is almost impossible to estimate without knowing your specific needs, but there are many tools available online that allow you to compare and contrast different policies and providers, so be sure to shop around before buying.
Remember that the cheapest policy isn't always the best one for you, and it probably includes a lot more limitations than those that are slightly more expensive.
Excess and rent protection cover
Excess is a term you'll often hear surrounding insurance, but it simply refers to the amount you are required to pay towards a claim yourself.
It's usually agreed between yourself (the policyholder) and the insurance provider before you purchase the cover.
With regards to rent protection insurance, it's not uncommon for an excess of one month's rent to be required in the event of a claim.
Remember to check the excess before you take out insurance, but most of the leading providers will make you aware of it well before you part with your cash and sign on the dotted line.
Are any tenants excluded?
You should be able to cover the majority of tenants, but be sure to check your policy first as there can be some limitations.
Some rent guarantee insurance policies will exclude asylum seekers, for example.
When to make a rental protection claim against a tenant
You are able to make a claim as soon as the tenant is one month behind payments, within reason.
Be careful though, as some providers state that you are not able to make a claim within the first three months of taking out the policy.
Therefore, as a landlord, your safest bet is to purchase rent guarantee protection as soon as possible.
Tenant references, guarantors and tenancy agreements
Here are some boring legal bits about certain policies, but it's very important to know if you're interested in purchasing rent guarantee insurance.
The majority of policies demand that the tenants either have appropriate references or a guarantor, and are likely to refuse to pay out if not.
'Appropriate references' can include written references from a previous landlord or property managing agent, an employer and/or a credit check.
Abiding by the policy's reference requirements is important to ensure that your paid premiums do not go to waste, as the insurance could become invalid if you fail to meet the demands set out in the contract.
Can you get landlord insurance with rent guarantee?
Rent insurance can either come within your standard landlord insurance cover, or as a standalone, separate policy.
What you opt for is entirely down to your personal preferences, but it's certainly worth having some sort of rent protection within your landlord insurance armoury.
Rent guarantee and legal expenses insurance
As important as rent guarantee is, it's also important to consider adding legal expenses to your landlord insurance.
If you were to become involved in a legal dispute with your tenant(s), whether it's over eviction, rent collection, or damage to your property, a legal expenses policy would essentially cover the costs involved.
Your rent guarantee insurance may already cover these legal expenses, but if not, it can be added as a standalone policy if needs be.
There's usually a set limit to the amount of legal expenses covered per claim, but your provider should explain this to you before you take out a policy.
Guides to landlord insurance and tenants' insurance
You should have a better idea of rent protection insurance once you've read this article, but if you'd like to know more about landlord insurance as a whole, be sure to check out our full guide!
And if you're not a landlord, but a tenant, we can provide you with everything you need to know about tenants' insurance here.
Like our Facebook page and follow us on all social media pages to stay up to date with the latest in all-things money-saving and insurance.
---