How to Budget at Uni – A Guide for Students
---
---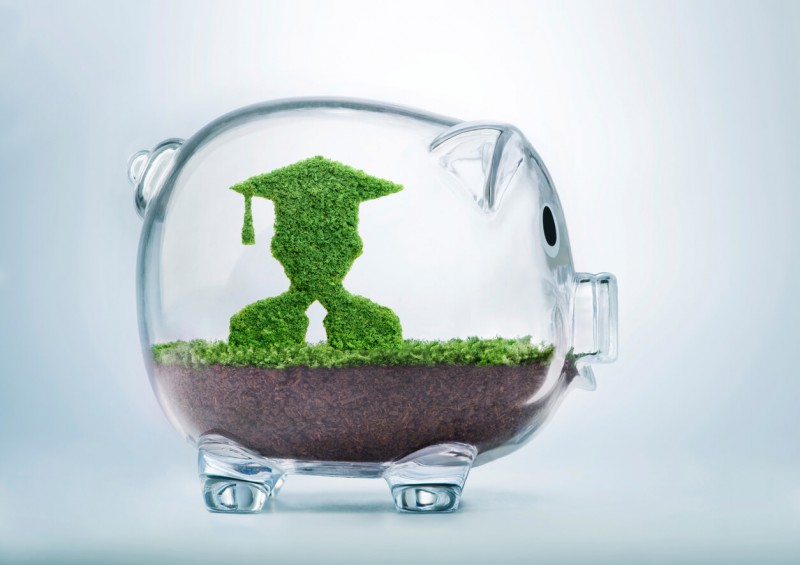 Student Budgeting and Finances
Whether you've just bagged your place at university, or you're mid-way through your studies and have realised you probably should've thought about how to budget as a student, our guide full of money-saving hints and tips will be of use to you!
The adventure that is university provides lots of opportunities both in and out of the lecture hall, including meeting new friends, learning a thing or two about your chosen subject, joining societies, and plenty of nights out, of course. But, how can you afford it all?
Here's our ultimate guide to student budgeting, including how to manage your spending on food shopping, how to get pricey software for free, and tips regarding everything from your morning coffee to saving on Wi-Fi.
If you're looking for some quick tips, take a look at our 10 tips for student budgeting at university!
Click any of the below links to skip to a section:
A Student Budget
It's no secret that generally, most students don't think about budgeting until their studies are well underway and they've over-spent during Freshers' week, but you could really benefit from planning your spending and budget as soon as possible. That said, it's better late than never!
Your student loan arrives nicely in your account at the beginning of each term, but that borrowed money needs to last the whole duration, especially if you don't have any other form of income.
The best way to make your loan last is by planning a weekly budget, and there are a few things you can do even before flying the nest and leaving to begin life at university.
Finding the Best Student Bank Account in the UK
Setting up a student bank account should be at the top of your to-do list prior to starting uni, and it's important that you get the best one for your situation.
These bank accounts are catered to the needs of higher-education students and usually provide an interest-free overdraft as a handy safety-net. Remember, you'll have to pay back the amount that you're overdrawn at some point, so try not to rely on it too much unless you know you will be able to afford repayment.
Some student accounts offer other benefits, such as a free railcard rather than the 0% overdraft, so be sure to shop around and choose the best account for your circumstances.
Average Student Budget Per Week
Once you get to uni, you'll be able to gauge an idea of the amount of money you will be receiving in loans, grants, cash from parents, and perhaps the income from any part-time jobs. You'll also find out quite quickly how much you'll be spending on average.
Your next move should be working out a weekly budget.
The average student's weekly budget is likely to cover food, drinks and nights out, sports and hobbies, accommodation, bills, and travel costs, but varies in relation to your chosen lifestyle and general situation at uni.
The best way to plan your weekly budget is to work out your income (the amount coming in to your account) and your outgoings (the amount leaving your account), then subtract the outgoings from the income and divide that it by the number of weeks there are in the term.
That student budget template will provide you with an idea of where most of your money is allocated, where you should cut spending, and how much money you have to live off each week.
A student's typical income is likely to include some of the following:
Student loan, grants, bursaries and scholarships

Cash from parents

Part-time work earnings

Savings*
*Be careful with spending your savings, you don't want to come out of uni with an empty savings account. If you budget efficiently enough, you shouldn't need to dip into your savings often at all. Remember – it's so easy to spend it, but so hard to get it back!
As well as having a part-time job, some students also opt to make money at home, doing anything from testing websites, answering questionnaires, and freelance writing.
A student's typical outgoings include some of the following:
University fees (tuition fees, accommodation, course supplies)

Household bills (gas and electric, water, Wi-Fi)

Food shopping

Travel (bus, train, petrol)

Leisure (sports and fitness, hobbies, clothes, events)
These are generalisations and not all will apply to you, as the amount you earn and spend during university depends on several factors, such as whether you use a car, if you work part-time, and if you live in shared accommodation or university-regulated halls.
Once you consider all these factors, you should be able to work out your average weekly (or monthly) budget and stay on top of your finances while you're at university.
Student Budget Planner
It's always useful to have some sort of budget planner, whether you use a template or create one yourself, so that you can give yourself a visual idea of how much you have to spend and the costs you may need to cut.
Uni students are usually pretty savvy in the IT department, so why not use your skills and make your own student budget spreadsheet, using Excel, the Notes app on your phone or any other free software (we'll discuss how you get this for free later).
It doesn't necessarily have to be complex, as long as it includes your income, outgoings and how much you have left over to spend on whatever you wish. If you do this and plan efficiently, you'll never miss a big night out again.
Just try to be organised, make a spreadsheet if you can or use a money-management app (a free one of course!), allocate an adequate amount of money to your necessities, and you'll (hopefully!) keep track of your finances.
Some of the top free money management apps include:
Yolt

Spending Tracker

Fudget: Budget Planner Tracker

B – manage your money
When downloading an app, be sure to double check that it's free and check out the reviews to see how useful it has been for other people!
Money Saving Tips for Students
Here at Compare UK Quotes, we understand it can be financially tough as a student and want you to save money in every way possible, from the cost of your morning coffee, to the amount you pay in rent.
Saving on Regular Spends
Make no mistake, these regular spends refer to non-necessities such as eating breakfast at the campus cafeteria and opting for more expensive coffee, and you could probably do without them.
Sure, your Starbucks looks great on your Instagram story, but do you really need to spend almost £4 on a Frappuccino? If you buy a Mocha Frappuccino from Starbs every working day of 2020, you'll spend over £900 in just one year.
Alternatively, you could buy coffee elsewhere or even buy coffee as part of your supermarket shop to make at home, which would save you a serious amount of money.
Making food to take into campus (rather than buying food from the cafeteria every day) could also save you money – so be sure to think about what type of food you buy as part of your weekly shop, and prepare some meals that you could eat between lectures.
How to Budget Food at Uni
As well as saving on regular spends, you should also think about how and where you do your weekly food shop.
It's common knowledge that some supermarkets are cheaper than others while still offering the same quality of food, so perhaps try a few out in your local area and then choose the one that's the best value for money in your situation.
The method of saving money on your food shop by transferring from big brands to less expensive ones has been tried and tested, and is certainly worth doing if you're serious about budgeting responsibly as a student.
You can also try shopping later in the day, as you're likely to find that most supermarkets will reduce the price of various items with short best-before dates, just pop them in the freezer when you get home and use them when you like.
Plan your typical 'student budget meals' for the week ahead and try to ensure you don't over-spend on food that you won't make use of.
Finding the Best Student Deals and Offers
Whether it's pizza, broadband, protein shakes, or clothes, you will find student deals on pretty much anything, if you try hard enough.
You can use an NUS Card or your standard university ID card to get deals on various selected shops, including some which you might not expect, so be sure to ask when you're at the checkout or take a look online.
Specialist websites like Stuff 4 Students and Save the Student exist to make you aware of such deals, so be sure to make the most of the discounts offered to you while you still can.
If you're struggling with money, it's probably better to avoid buying new designer clothes and other expensive non-necessities that you can really live without. However, if you have budgeted efficiently enough to have money left-over, there's no reason why you can't treat yourself if you wish to do so.
Second-Hand Selling Websites
If you have a load of old clothes lying around, or some electronic devices that you no longer use, why not sell them? There are plenty of sites available nowadays, and they're incredibly easy to use.
You should also sell the books and supplies you no longer use, as it's highly probable that you won't use them when the module or year comes to an end, and students a year below you will be looking for a second-hand bargain.
Try not to buy your own course books brand new either – they can be super expensive – rent them from the uni library when possible or buy them second-hand if needs be.
Cash, Debit Cards and Credit Cards: Which is Best?
How you use and keep your money depends on personal preference, but there are some advantages and disadvantages to all types that you may not have considered before.
Cash
If you withdraw a set amount of cash from your bank account for the week ahead in advance (in accordance with the amount you should spend in your budget plan), you ensure that you never spend more than you can afford. Or at least if you do, you'll be aware of it because you'll have to withdraw more.
By doing this, you'll be able to keep track of how much money you have left of your budget for that week, and you won't lose track of how much you have spent – as can often be done when using quick debit card transactions, especially with a contactless card.
Debit Cards
Debit cards can also be useful in that they are safe and you can see exactly what you've spent on what, with online banking statements providing references to where and when you spent your money.
The only problem with debit cards is that, as we noted, they are almost 'too easy' to use and let you spend money at such a quick rate that you can become careless and lose track of your spending.
Credit Cards
Now that you've turned 18, you're also entitled to use a credit card. At Compare UK Quotes, we always advise our readers to be cautious when borrowing money, especially those without a steady income (most students).
However, using a credit card sensibly can work greatly to your advantage. At such a young age, it's a great idea to start building up your credit score. While this may not mean much to you now, when it comes to needing a good credit rating later on in life (for things like getting a mortgage or leasing a car), you'll be so grateful that you started building up a good credit score early! A credit card is one of the best ways to do this.
While this is true, you should avoid spending loads on it each time – we recommend using it for just one or two regular payments each week (such as fuel or your weekly shop) so that you know you can afford to pay it back at the end of the month. Don't go overboard, be sensible and make sure you account for any credit card spending in your planner.
REMEMBER – you must always pay your credit card bill on-time. If you miss any scheduled repayments due to a lack of funds, you will be hit with a serious charge and could put yourself in deeper debt than you already face, and you'll also damage your credit score (which is really difficult to recover from).
For more information about credit scores, take a look at our useful guides.
The Cost of Renting a Shared House
Most students tend to live in halls of residence accommodation maintained by the university in their first year, but come second and third year, people generally opt to rent a shared house (usually with people they've met in the first year).
There are a lot of horror stories regarding student houses, but they can be great fun and a nice introduction to the real world of paying bills and doing daily chores - if done correctly!
Most landlords are helpful and honest, but keep an eye out for the few that will want to take advantage of you, and know your rights as a tenant to make sure that you aren't ripped off.
Paying bills is a crucial learning curve while you're at university, so it helps if the duties are distributed evenly and that all tenants put equal effort into managing payments.
You must stay on top of your bills when renting as late payments can lead to hefty charges, which is the last thing you need when you're struggling for money as it is.
To avoid being over-charged by these companies or landlords, take meter readings as soon as you move in for the most accurate account of your usage as possible.
If you're lucky, your landlord might offer a deal on bills being included, but you should still look out for any hidden charges as you may need to pay for usage once you reach a certain amount.
It's also worth noting that estate agents are able to charge a ridiculous amount in letting agency fees, but there are government plans in place to ban these.
No one likes managing bills, but it simply has to be done, so try and split the responsibility between all tenants as evenly as possible.
Saving Money on Your Wi-Fi
As with most other bills, your Wi-Fi is likely to be included in the accommodation fees during your first year of uni if you decide to live in halls, but once you move into a shared student house, you'll have to sort your own broadband.
But before you decide to commit to an expensive Wi-Fi contract, consider your options and whether you really need it.
Nowadays, most students do need Wi-Fi and probably couldn't do much work at home (if any) without it. So, you probably do need some sort of Wi-Fi for your studies as well as entertainment, but do you really need to fork out on the most expensive 'Super Strong Rapid Fibre Broadband' (or something along those lines)?
If you can settle for a slightly slower, cheaper option, you could save yourself quite a bit of cash. How much Wi-Fi you use also depends largely on how you make use of the free Wi-Fi stations around you.
Many students are provided with free, unlimited Wi-Fi at the university library and all around most campuses, as well as public places like Wetherspoons, Walkabout and McDonalds (amongst many others), so you could probably live without having amazing Wi-Fi at home.
If you enjoy your gaming, streaming and so on, what we've just suggested may have offended you slightly…
If fast Wi-Fi is a must for you, you can alternatively save by getting student broadband contracts with Wi-Fi as powerful as you like, which last 9 months rather than the standard 12 months, so you're not paying while you're living at home in the summer.
Whatever you do, don't settle for the first deal you see, as that is often the most expensive one. Shop around and check what student deals the broadband providers can offer you, and then go for the one which best suits your situation.
Free Microsoft Office for Students in the UK
When you go to uni, you're usually provided with an institution e-mail to contact your lecturers and to use for all uni-based online use.
This e-mail is actually highly useful and gives you access to hundreds of expensive software programmes for free, including the whole of Microsoft Office, as well as programmes for image editing, presentations and so on.
All it takes is a simple Google search and you should be able to download and receive your free Microsoft subscription, it's as easy as that!
This is definitely worth doing to save money, as software subscriptions can cost quite a substantial amount without discounts.
Student Budget Summary
So, that's our ultimate guide to student budgeting at uni. In a nutshell, here are the main things you need to remember:
Plan your budget and spending

Cut out expensive regular spends (non-necessities)

Use student deals

Use cash if you're likely to be careless with contactless payments

Take care of your bills and watch out for hidden renting charges

Get a student 9-month Wi-Fi contract

Make the most of the free software available
Good luck and keep up to date with Compare UK Quotes for all the latest money-saving and insurance need-to-knows!
---