Types of Credit Cards in the UK
---
---
As well as funding our daily outgoings, credit cards are used for all sorts of things – from collecting reward points, to helping rebuild a damaged credit rating.
Gone are the days where you would select a credit card based solely on the interest rate and use it for a little shopping splurge every now and then, as today's typical credit card user is a savvy consumer with an ever-watchful eye on their personal finance.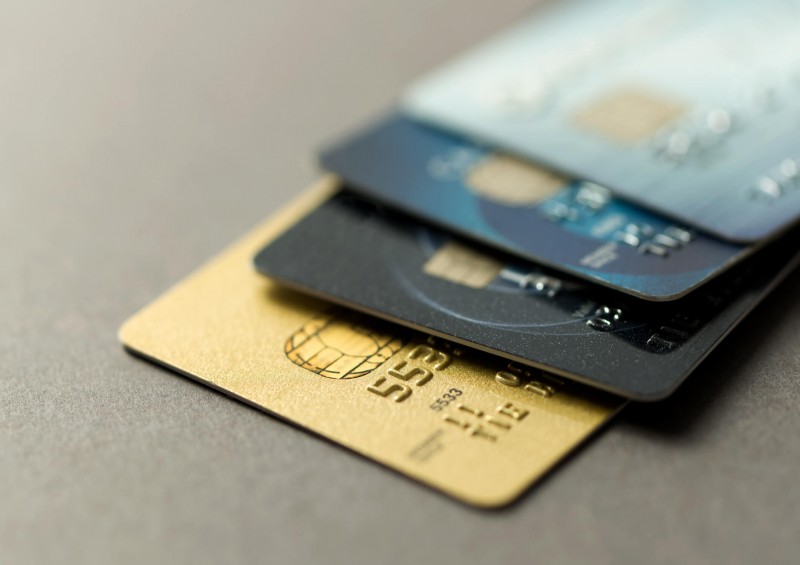 Understanding their customers' needs, credit companies now offer a range of credit cards for different purposes.
With so many different types of credit cards available in the UK, choosing the best one for you can be a little daunting, which is why we've compiled this straightforward guide to the most commonly used credit cards on offer. .
0% purchase credit cards
The purpose of a credit card is to buy things, which makes the 0% interest purchase cards the easiest to understand. This type of credit card provides you with an interest-free period for an agreed amount of time when you first take it out, meaning that you will not be charged interest on purchases during that time.
They typically hold the 0% interest for an extended period (anything up to three years, depending on the provider), allowing you to buy something now and pay for it later when you have the funds - without being charged interest.
Be aware that once the interest-free period is up, you may be subject to a reasonably high interest rate, and if you haven't cleared your debt by this point, it may cost you more than you intended.
If you wanted to make a big purchase now, with a definite plan in place to clear the balance during the zero-interest period, an interest-free purchase card can be ideal.
Pros

Cons

Gives immediate buying power now

Extended period to pay off large purchases

Simple to understand

Interest rate at end of 0% period can be high

Often expensive to use for withdrawing cash
Balance transfer credit cards
Designed to take your debt from one card provider and transfer it to another that's offering you an extended period of 0%, a balance transfer card can be a lifeline for those who are struggling to pay off their credit card debt.
Balance transfer credit cards work by taking the bill from an existing card that has a high interest rate, which is a struggle to pay back, and giving you the breathing room to settle the debt at a more reasonable pace.
Like the interest-free purchase cards, these are best used when you know exactly how you are going to pay off the balance before the interest-free period ends.
Note that although the balance is held at 0%, there is often a fee (usually 3% or 5%) for the initial transfer, so be sure to check this with the provider before choosing to transfer your balance.
Pros

Cons

Can give instant temporary relief from an imposing credit card debt

Often a reasonable rate for additional purchases

Interest rate at end of 0% period can be high

Can perpetuate bad finance management
Read more: A Guide to Balance Transfer Credit Cards
Credit-building credit cards
With a high interest rate and low credit limits, credit building cards are not a good option for those with reasonable or good credit scores.
For people looking to improve a poor credit rating, however, these cards are a positive way to prove to banks and other lenders that you can manage your finances efficiently , which could lead to a strong and healthy credit score moving forward.
Credit building credit cards must be used wisely – regular use with monthly payments of the entire balance is the best way to build a good credit score.
Pros

Cons

Often offered to those with poor or struggling credit ratings

Good way to build financial standing

High interest rates

Can damage credit rating further without good money management
Cashback and rewards credit cards
To entice you to their credit card above all others, a number of lenders now offer cards with reward schemes.
These range from simple cashback schemes – where you get 0.25% or 0.5% back from any purchases you make – to the classic 'air miles' cards which were extremely popular at the end of the last century.
The value you will get from a reward card simply comes down to how well you value their reward – for example, those who never travel get little from air miles schemes.
Learn more: The Best Credit Card Rewards
Pros

Cons

The rewards

A reasonably-rated card for general use

Only really valuable to people who make full use of the rewards
Low interest credit cards
Low interest credit cards are quite simply what the name suggests – credit cards with low interest rates.
Many banks offer low interest credit cards to their customers, but be aware – the interest rate advertised may not be the rate you get.
While a large number of customers will get the advertised rate, those will be the ones with the best credit rating going in. The lender will adjust the interest rate on offer in accordance with your credit score, so what may seem like the perfect rate on paper can become something very different in reality.
Be sure to start building your credit history from a young age and check your credit rating using an online credit reporting site before committing to a provider.
Pros

Cons

Great interest rates for good customers

No non-essential extras

Rate you get might not be that advertised

Best for those with strong credit ratings
Pre-paid cards
While it's not technically a credit card, a pre paid card gives the user the ability to use a card in most situations without worrying about their credit history as they would with a normal credit card.
A prepay card is simply loaded with money you pay in advance and gives a simple way of using that money – for online purchases, other digital transactions or when travelling abroad, for example.
Read more: How to Avoid Hefty Credit Card Charges Abroad
Pros

Cons

Simple way to get the convenience of a credit card without jumping through the hoops

No actual credit or additional bonuses

Limited protection from theft or returns
The benefits of using a credit card
The main advantages of getting a credit card include the following:
You can buy now and pay later without interest fees with a 0% card.

Using a credit card little and often will improve your credit score.

Credit cards are protected under the Consumer Credit Act.

Many providers offer rewards (air miles, cash back, or loyalty points).

Some policies come with extras (travel insurance, airport lounge access).
Credit cards are a very positive way to improve your credit score, allowing you to build up a history which will help towards larger future credit, such as mortgages or car finance.
Read more: How to Improve Your Credit Score
Potential disadvantages of a credit card
You should only take out a credit card if you can do so responsibly, and only use it to the extent that you can comfortably afford to pay off.
If you don't borrow responsibly and aren't able to make your repayments on time, you could find yourself facing serious debt problems due to late payment fees and high interest rates, and it could hinder your chance of borrowing money again in the future.
Read more: How to Budget on a Low Income
Credit card protection
All credit cards are covered under section 75 of the Consumer Credit Act, which gives you a strong level of protection should something go wrong with your purchase. You will even be protected if the company that sold you goods enters into liquidation.
Should you lose your credit card, at home or abroad, most credit card companies will be quick to get a replacement to you.
Read More: A Guide to Credit Card Protection
How to use a credit card
To get the most out of your credit card, keep in mind the following tips:
Keep up with monthly repayments

Avoid withdrawing cash

Pay the entire balance in-full and on time each month (unless you've got an interest-free card)

Avoid applying for credit too often

Be careful if you use the card overseas (some will charge fees)
For more information on topics relating to credit-cards, be sure to browse our helpful library or articles, including:
---