Credit Card Protection
Applying Section 75 of the Consumer Credit Act
---
---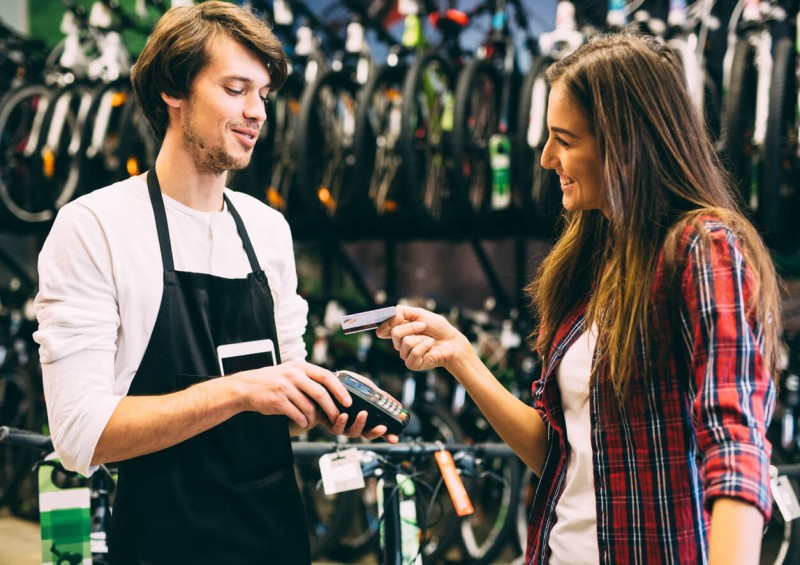 Many people will tell you that buying things by credit card offers an extra level of protection that just isn't available to you if you use a debit card or hand over cash, but do you (or those people!) really know what credit card protection is?
The Consumer Credit Act came into force in the UK in 1974, during a time when credit card usage was first becoming considered a normal way of making payment. A complex system of older laws designed to govern those lending and borrowing money was seen as too chaotic to be reasonably modernised, and was totally repealed in favour of the new act.
It is section 75 of the act which creates credit card protection, where it states that the creditor (in this case the credit card company) is jointly liable with the supplier for any misrepresentation or breach of contract.
In short - if there's a problem with the goods bought, the credit card company is as responsible for sorting out as the supplier.
What Section 75 Covers
The problems which are covered by the consumer credit act include:
Failure to supply

If the company simply fails to supply the goods you ordered, you are entitled to make a claim. This can be from something ordered online that doesn't arrive, or a pre-ordered item paid for before collection that isn't ready at an agreed time. Importantly, it also covers companies which go bankrupt or cease trading before delivering your items – the credit card company will reimburse you in full.

Goods not up to standard

If the item you purchased fails to meet the basic standard that is expected, it is covered. Examples include poorly made clothing with defects, or items missing parts.

Misrepresentation

If the company has misrepresented what it is supplying, it is another case for cover. This could include poor descriptions where multiple items are expected and only one arrives, or items which are not suitable for the job they are advertised for.

Additional costs

If relevant, it may be possible to claim for additional expenses (for example, postage and packing costs), or consequential losses (damage caused by a faulty item). While additional costs are covered under the act, the specifics of your claim may be subject to discussion and would require proof.
Value and Limitations
Value of purchase
Section 75 doesn't cover every purchase. In order to be covered, your transaction must be between £100 and £30,000. While that upper figure is unlikely to affect most claims, it is the lower threshold that is of interest – anything less than £100 isn't covered by the protection. Importantly, the £100 must also be in a single transaction.
A pair of shoes for £95 isn't covered - but add some insoles and shoe polish on the order to bring it up past the threshold and it is.
A one way train ticket for £60, and a similar one coming home for the same amount isn't covered – but a single £120 return ticket is.
Third-party transaction
In order for the credit card protection to be valid, it is important that there are no third parties between the credit card company and the supplier. Normally, this will be the case (you buy direct from a shop, or get train tickets directly from the station), but occasionally you pass through an agent and this can remove your right to protection:
PayPal

Buying through PayPal or a similar service, means your credit card company deals only with PayPal and not the end supplier – voiding any protection you may have thought you were entitled to. In this instance any issues you have must be directed to the supplier directly, or PayPal.

Purchasing through an agent

Most often this can happen when buying a holiday, but if the credit card company's only dealing is with the agent, you may not be able to take advantage of protection regarding flights, hotels or other distinct details of the package. It's worth discussing this with any agency before payment just to be sure.
Deposits
Interestingly, there's no need to pay the full amount by your credit card to secure the Section 75 protection on larger items.
As long as the deposit for an item is paid on the credit card, the consumer credit act applies.
This is even true if the amount of the deposit falls below the £100 threshold – as long as the entire item falls between £100 to £30,000.
Even if you pay the remainder of the item through other methods, you are covered. For example, you could purchase a £1000 sofa on monthly direct debit, with the first £100 paid on the credit card. You would be covered for the entire sofa, and not just the £100 of the deposit.
Additional cardholders
If you have additional cardholders on your credit card account, you will have to be the person to make a claim, as you are the one with the contract with the credit card company.
It is also possible that the credit card company would reject a claim on behalf of an additional cardholder, if the item was not for the main cardholder (such as a present, or joint purchase).
Holidays
Often credit cards are used to add protection to holiday purchases, above that of travel insurance.
It is worth speaking to one of our advisors to be sure of your exact cover, but if the holiday was either paid, or the deposit paid, on your credit card then you are entitled to cover including:
The cost of your flights should there be a problem with the airline (for example, they enter liquidation).
The cost of your holiday if a problem occurs with the holiday company.
Any consequential losses (for example, if you had to purchase replacement flights, or emergency hotels).
Be aware that many holidays purchased through an agent will not be covered due to the third-party involvement described above.
Extra Protection
Some cards offer protection that goes beyond the basic limit of Section 75:
Purchase protection
Though you may find yourself needing to get a premium credit card (along with an associated annual fee) in order to get this extra level of protection, it can prove very valuable.
Purchase protection covers you if the item you bought becomes lost or stolen within the first 90 days after purchase. This can be a substantial help if, for example, you bought a laptop or state-of-the-art phone that is stolen. You'll get the money back in full and be able to replace the item straight away.
Bear in mind that purchase protection is usually the last line of insurance defence, and if your item is covered with your home insurance, they will expect you to claim there first. It shouldn't be seen as a replacement for normal contents insurance either, as it is only for a limited period, but does provide a valuable extra net.
Identity theft cover
Some credit cards offer free identity theft cover – protecting you from the modern fear of having your personal details used fraudulently.
The extra cover often includes access to a dedicated helpline, and regular checks to help you ensure that nothing suspicious is happening in your name, whether it's with your credit card or any other banking and financial products.
Talk to our advisors about extra cover for more information.
How to Claim
If you do find yourself wanting to claim under Section 75 of the Consumer Credit Act, you should first eliminate any alternatives:
Contact the supplier directly and try to resolve the issue with them.
Claim any losses relevant to other insurance (such as home contents insurance).
If these methods have been exhausted, then you should contact the credit card company by email or letter.
Write to them, explaining the item in question, when and where it was purchased and how much you paid. Be sure to include any receipts and other proofs.
Inform them that you have already attempted to communicate directly with the company and have not been left with a satisfactory conclusion. Include any copies of that communication.
Finally, let them know what you want them to do about it. If you are after a full refund (as is usual), then state clearly that you would like to make a claim under Section 75 of the Consumer Credit Act for a full refund.
Do make sure you keep a record of your communication with your credit card company.
---