Does Klarna Affect Your Credit Score?
'Buy Now Pay Later' schemes can be damaging.
---
---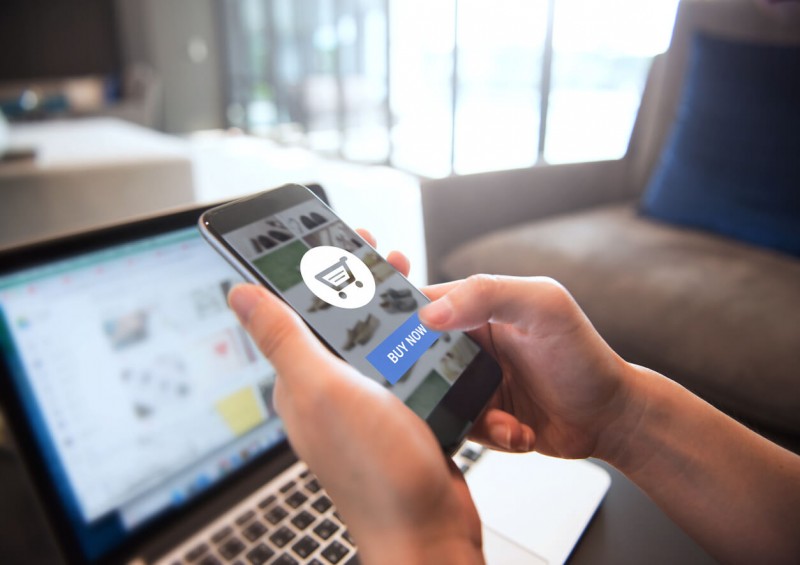 Klarna provides payment solutions for over 85 million consumers across seventeen countries, but is the popular 'buy now, pay later' (BNPL) scheme damaging your credit score?
Here, we explain how Klarna works, how it affects your credit rating, and whether or not you should avoid it.
What is Klarna?
Klarna is a bank that offers loans and finance options to consumers who want to do their shopping and pay for it at a later date, similarly to other 'buy now, pay later' schemes such as PayPal Credit and Clearpay.
How does Klarna work?
There are three payment options available through Klarna:
Pay in 30 Days: The basic 'buy now, pay later' option where you shop online, receive your purchase and keep it for 30 days. After those 30 days, you can return the item or keep it and pay the full balance. If you don't return the item or pay the full balance, you will be required to pay interest.
Financing: Klarna also offers a loan that allows customers to purchase products online without paying for them up-front. Instead, they pay monthly over three to 36 months, at a maximum APR (annual percentage rate) of 19.99%. You can either make these payments online or via the Klarna app.
Instalments: There is also an interest-free financing option available through Klarna, where you make four fixed instalment payments. The first payment covers 25% of your order and is charged to your credit or debit card when you make the purchase, and the remaining three payments will be taken automatically every fortnight. There is no interest charged on these instalments, but you will pay interest if you carry a balance on the credit card used.
Does Klarna's 'Pay in 30 Days' affect your credit score?
When you use the basic 'pay later' or 'pay in 30 days' Klarna option to pay for your shopping, a 'soft search' will be run against your credit report.
A soft credit search is essentially used to check that the information you have provided is correct and will only be visible to you on your credit report. Lenders will not see this and it will not affect your credit score.
If you miss a payment for this type of agreement, ClearScore says that it "won't hurt your credit score" as Klarna does not report these payments to credit reference agencies (CRAs).
However, we recommend that you always make payments on time, because making late payments is not a habit that you want to get used to and can affect your ability to secure good deals in the future.
Check your credit score today using Checkmyfile's multi-agency report – it's free for 30 days and just £14.99 a month thereafter, but you can cancel for free before then if you wish to do so.
Does Klarna 'Financing' affect your credit score?
If you apply for 'Financing' with Klarna, a 'hard search' will be made into your credit report.
Hard credit searches will appear on your report for both you and lenders or creditors to see, and they can have a detrimental impact on your credit score. This is usually only a temporary dip in your credit rating, but too many hard searches (or credit applications) can lead to a decrease in your credit score.
So, if you're wondering why your credit score has gone down, keep in mind that it may be due to a hard search being run against your file after applying for Klarna 'Financing'.
If your credit score has decreased, it may be due to one of the following:
Refused credit applications
Too many credit applications
Missed credit payments
There are, of course, other reasons why your credit rating may drop, so be sure to check your report regularly.
If your credit score is worse than you were hoping for, check out our full guide on how to improve your credit rating.
Missed payments on Klarna's 'Financing' plan
If you miss a payment on Klarna's 'Financing' scheme, your credit score could be negatively affected as these payments are reported to credit reference agencies (unlike Pay in 30 Days payments).
Lenders see missed payments on your credit report and understandably assume that you are not the most reliable borrower. These missed payments can have an impact on your creditworthiness for a relatively long term, as they typically remain visible on your credit report for six years.
You should always make repayments on time when using 'buy now, pay later' schemes (such as Klarna, PayPal Credit and Clearpay) and any other form of credit – if you don't, your credit rating is likely to be damaged and you may struggle to access the best credit deals in the future, whether it's a mortgage, loan or credit card.
Check your credit score today with Check My File:
Or, for more information and advice on credit reports and scores, be sure to check out our related guides:
---