The Best Credit Card Rewards
Which credit card has the best rewards scheme?
---
---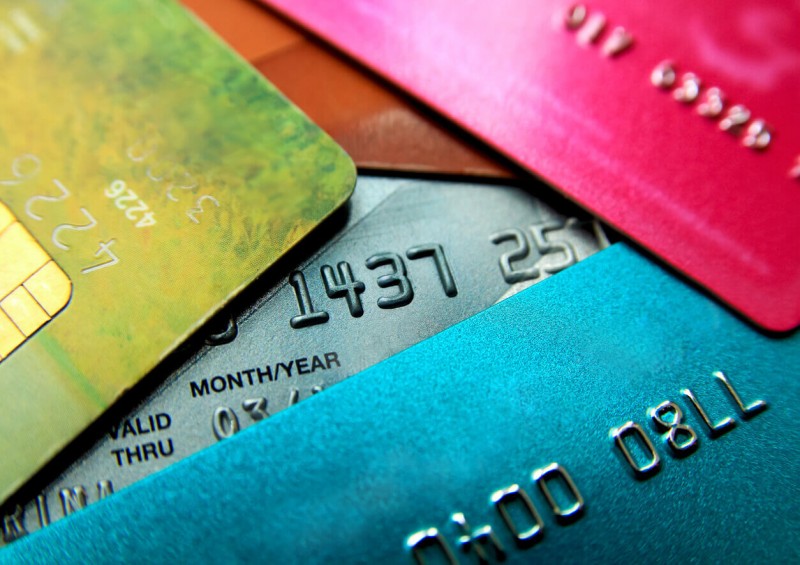 Contents:
What are credit card reward points?
Are credit card reward points worth it?
What is the best credit card rewards program?
Best ways to use credit card reward points
Credit card rewards comparison
What to look out for with credit card rewards
The history of rewards - what are credit card reward points?
Back in the 1980s, credit cards in the UK were still relatively new. Barclaycard had launched the first credit card in 1966, and though uptake was good, something which provided extra motivation for customers to use their credit card was going to be a hit – Air Miles.
Developed in the mid-80s and reaching consumers in the UK in 1988, the Air Miles program gave out the first credit card rewards points, and it did it in an appealing way for the upwardly mobile businessman of the 1980s – by promoting a high-flying lifestyle and travel options. Designed to offer flights on British Airways and other top-end airlines, Air Miles offered exclusivity and a sense of superiority – just what high-spenders wanted at the time.
Since then, the best rewards credit cards have branched out, offering everything from shopping vouchers to pure cash in return. You can still get Air Miles, only they're now called Avios and, like their competitors, can be used on a lot more than cross-Atlantic travel – in fact, with a bit of planning you can obtain an entire holiday with them, from hotels to your favourite brand of champagne.
Are credit card rewards worth it?
If someone offered you rewards based on the amount of breathing you did, you'd jump at the chance – after all, no matter what else you do with your day, breathing is a certainty. And, as you are doing it anyway, it's no extra effort for you to join the rewards scheme and get something from it.
Well, spending money is also (unfortunately) something everyone does every day, so why not sign up for a scheme that offers you something for no extra effort on this guaranteed activity?
Of course, you're not really getting something for nothing – let's look at what you are giving back in return:
#1 – Information
When you use your reward credit card, data regarding your purchases is collected by the reward company who can then use this information for market research or targeted advertising purposes. It's light, and meaningless to many people, but it's value for the marketing teams behind the reward system and you should be aware of it.
#2 – Loyalty
Credit card companies want you to use their credit card. Money moving through their business is their business, so getting you to move more of your spending onto their cards is good for them. It raises their profile and ultimately grows their business.
Read more: The Best Loyalty Cards in the UK
#3 – Interest and profit
A meticulous and savvy spender knows to pay off their credit card bills before the interest racks up, but even the most budget-oriented user will sometimes make a mistake or have a hard month and when they do, a little interest is added onto their account and the credit card company makes a profit. Less diligent customers will fall into the trap of overspending or simply not paying back bills at a high enough rate to mean that the credit card companies are almost guaranteed interest every month – and the more you spend with them, the more money they make.
#4 – Fees
Some cards come with an annual fee, in which case the credit company is guaranteed to make money from you.
Are they worth it for the customer, then? Well, if you keep on top of your credit card repayments to mean your credit card rewards are larger than any amount you are charged in fees and interest, then definitely – it really can be something for (virtually) nothing.
What is the best credit rewards program?
There are three main ways you can get rewards with your credit card:
Cashback
Cashback credit cards in the UK typically yield between 0.2% and 1% cash back, depending on the card and where you do your spending. Supermarkets tend to have reward cards that either offer cashback (like the Asda Cashback Credit Card) or their personal points (like the Tesco Clubcard system) which if used in-store are close to actual cash back. When you spend in the supermarket in question your reward yield is typically much higher than general spending, encouraging you to not only use the reward card, but use it in their shops.
Generic cash back cards (like the American Express Platinum Cash Back Card) can offer great value (with introductory levels up to 5% cashback!) and don't care where you are spending your money, but often have associated fees and high levels of interest if you don't pay things off right away.
See our full guide to the best cashback sites in the UK for more information on how you could earn while doing your online shopping.
Reward points
A standard credit card with rewards is going to offer points in its own scheme (and there are a few of these). The M&S reward plus credit card and M&S shopping plus credit card are example of this type of card and also show how one company can offer various options – in this case, both cards offer M&S reward points on spending, but the reward plus card is geared towards providing those points, while the shopping plus version tries to appeal to other aspects of credit cards with its 0% interest on balance transfers and purchases for the first 20 months.
One of the key things to note here is that those reward points can only be used in the store it is associated with, so no matter how great the return of rewards on the M&S cards are, if you don't like shopping in their stores, the rewards are all-but useless to you.
Wider ranging reward schemes exist of course, like the Nectar points system championed by Sainsbury's, or the generic rewards offered by the NatWest reward credit card or RBS reward credit card. In these instances, your reward points can be converted into cash vouchers at a reasonable rate or used in a range of affiliated shops to give you a broader level of spending power.
Avios
Avios is really just another reward program, like Nectar, but its origins as the Air Miles system means it is one of the most respected and more enticing programs out there. Avios points can be converted into flights and other expenses associated with travel (hotels, transfers, car hire etc.). Many high-profile credit cards are tied to Avios, like the British Airways American Express Premium Plus Card (quite the mouthful!) which offers substantial rewards and bonuses for those spending £1000s a month on their credit card.
The best ways to use credit card points
Simply taking the cash conversions for reward points or using the points in the associated store is often not the best way to use your built-up balance of points. Often, points are worth more if used in certain ways.
The NatWest reward program, for example, allows you to 'trade up' your points if they are spent with their affiliates, so £7.50 of saved points (which can be converted in your bank account to an equal amount of cash), is worth £10.00 when spent at Currys PC World, and £5 can be used at CineWorld for a cinema ticket, irrelevant of that ticket's face value. These little trade ups allow you to get more from your points and can offer a superior conversion rate to simply taking the value as cash.
In an extra level of complexity, NatWest points are an example of a reward system that lets you convert to another – as you can trade up their points for Avios!
Which credit card gives the best rewards? – A credit card rewards comparison
Your personal lifestyle and spending habits are going to determine which rewards system is best for you. If you are looking to save on weekly grocery shopping and your local store is a Tesco, then their dedicated clubcard-point credit card is going to work well, but if you'd prefer to use your points for saving over years and getting that great holiday you always wanted, then looking at the options for Avios points is important.
Some of the rewards are:
Cash – great for everyone, but always at a lower rate than a card dedicated to a rewards system. Look out for some of the best initial bonus credit cards to get a step up with cashback.

Avios – perfect for those who like to travel, and a wonderful perk for people who pass a lot of money through their credit card. Those who own a business could benefit from passing all of their business expenses through a credit card and clocking up the points that way – be aware of benefit in kind (BiK) taxes if you get a large holiday thanks to the business, though!

Nectar – this scheme has been widely established across the UK and offers a huge range of shopping and plenty of trade up type rewards for using its affiliates.

Shop specific rewards – M&S, Tesco, Asda and many others offer shop specific rewards that are fantastic if you are a regular and dedicated shopper.
Things to look out for when opting for a credit card with rewards
There are a few pitfalls to be aware of:
Annual fee – if the annual fee is greater than the rewards you will accumulate, then the card is a bad option without doubt. Check out the fee and make sure you know you are going to pass it in rewards quickly!

Interest rates – reward cards are less forgiving with interest rates than some other options. If you are the kind of person who knows they can pay back their balance in full each month, that's fine, but if you tend to run long, these cards aren't for you.

Introductory offers – a great introductory offer can be amazing and really make the difference, but remember its short term, so don't base your decision on it alone. Check the long-term rates.

Conversion efficiency – with online systems, most conversions are done quickly, but make sure you know the process for getting your points and plan accordingly. Many offer vouchers and some of those must be processed and sent out to you before they can be redeemed.
Personal finance advice with Compare UK Quotes
For more advice on the best credit cards in the UK or simply to suss out the pros and cons when looking for the best credit cards for travel rewards, rely on us here at Compare UK Quotes.
Our library of articles is extensive and ever-expanding, so take some time to read through and save yourself precious pounds!
Related articles:
Different Types of Credit Cards
---