What Are the Best Cashback Websites in the UK?
Earn money online today with Quidco, OhMyDosh, and others.
---
---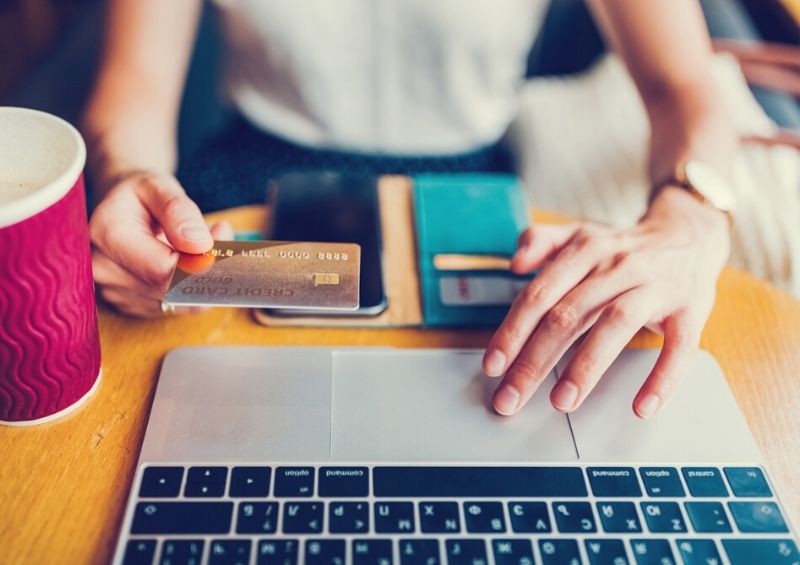 Cashback sites offer a great way of earning some money back while you do your usual online shopping, but how do they work and which ones are the best to use in the UK?
The safest and best cashback sites available in the UK include:
| | |
| --- | --- |
| Cashback Site | Key Feature |
| Cashback | Earn money online through free trails and completing tasks |
| Quidco | The UK's number one, highest paying cashback site |
| Swagbucks | Earn points to redeem gift cards for places like Amazon or get cashback from PayPal |
| OhMyDosh! | Complete offers and sign up to free trials to earn money - get paid in just 3 days |
| TopCashback | Get cashback with thousands of online retailers |
In this guide:
Cashback basics: What is it and how does it work?
Reviews of the best cashback sites in the UK
Cashback FAQs: All you need to know
Below, we evaluate the top cashback apps and websites offering money back on the purchases you make online, but first, let's go through some of the basics of what cashback is and how these sites actually work.
What is cashback and how does it work?
When you make an online purchase (with M&S or MADE.COM, for example) through a cashback website in the UK, such as Quidco, the website will give you a set amount (usually between 1% and 5% - or as much as 13% or more) of the total cost of that purchase back to you as a free reward for shopping through them, rather than using a search engine like Google or directly with the seller's website.
It is essentially a way of earning cash for doing your usual online shopping; you simply have to shop using the cashback site's links and they will reward you for doing so.
So, how does cashback work?
Find the brand you want to purchase from (GAME, Amazon, Booking.com, Uber Eats, etc.) and tap the link to visit the retailer's website (the cashback site uses this link to track your purchase).
Shop around on your chosen retailer's site and make your purchase as you normally would.
Once the purchase has been confirmed by the retailer, the cashback site will have tracked it (provided you clicked on the link to the retailer on their website) and will reward you with the cashback percentage on offer. You may not get the money straight away, but you'll get it within a specified time frame - this differs from site to site.
You are then able to withdraw the cashback via PayPal, bank transfer, or as gift vouchers, depending on your preferences and the terms of your selected cashback site.
Although each cashback website differs slightly, that is generally how cashback sites work in the UK.
Best cashback sites in the UK
With so many different cashback apps available and sites on offer, it can be difficult to choose which one to fully commit to. That's why we have compiled a list of the best cashback and reward sites in the UK, with a review and explanation of each one below.
Skip to our Quidco vs TopCashback comparison table or read on for everything you need to know.
Cashback review
Earn cashback by completing online tasks and free trials and more with cashback.co.uk!
What is Cashback.co.uk and how does it work?
Cashback.co.uk is a cashback site that offers rewards to its users who complete specific tasks.
You simply need to follow their instructions to sign up and complete the tasks available to you, and once you have completed 15 tasks, you are then able to cash out whatever profit you have made.
Since it was founded, Cashback has paid its members over £436,000 in cashback, with cash transfers available via both PayPal and BACS 3 times a week (standard bank transfer).
It is a free-to-use service and you can get a £5 welcome bonus if you sign up today! The average member earns around £150 in total with the highest payout being over £400, so there are certainly profits to be made!
Quidco Review
You can get cashback on just about anything as a Quidco member, from Expedia holidays, to Domino's pizza.
What is Quidco?
Quidco is one of the most popular, highest paying cashback sites in the UK with more than ten million members, providing over £500 million in cashback to online shoppers so far and rewards on purchases from over 4,500 retailers.
Some of the brands and retailers affiliated with Quidco include:
Amazon
Apple
Argos
Asda
Canon
Currys PC World
Domino's
Dyson
eBay
EE
Expedia
Fonehouse
HP
Huawei
John Lewis
Just Eat
M&S
Mobile Phones Direct
Samsung
Tesco
Trainline
Very
How does Quidco work? - How to use the cashback site
Once you sign up to Quidco by entering some personal details (name, email address, etc.), you are able to browse thousands of cashback offers from all types of brands and online retailers. If you know what you're looking for, simply type it in the search bar and you'll be able to see if the specific retailer you're looking for is currently offering a deal via Quidco.
You then tap the Quidco link to the relevant retailer and do your shopping there as usual. Quidco will track your activity (via the link you clicked on) and you will be notified and rewarded with cashback when your purchase is confirmed.
Is Quidco legit and safe?
Yes! Ten million members seem to think so anyway, and with around 90% of over 119,000 consumer reviews rating it as 'Excellent' or 'Great' on Trustpilot, Quidco is as legitimate as any other cashback site.
How long does Quidco take to track your purchase and pay your cashback?
According to Quidco, the whole process of receiving cashback can take:
between 3 and 6 months for general retail stores (depending on selected retailer)
up to 9 months for financial products (insurance policies, etc)
Before you click on a deal on the Quidco website to go through to the retailer's page, you'll be able to see an 'estimated payment speed' or 'tracking speed', so you will know what to expect in terms of when you'll receive the cashback.
If this estimated date passes, Quidco automatically chases this up with the retailer to find out why you haven't been paid yet, so you don't need to do anything.
Withdrawing your Quidco cashback
You are eligible to withdraw your Quidco cashback as soon as you reach the minimum £1 balance requirement, but when you do so, it is largely up to you.
Simply tap 'withdraw' on the payments page when you've accumulated enough cashback and decide to cash out.
You can opt to receive your cashback via PayPal, bank transfer, or as an e-gift voucher, and the process of withdrawing should be complete within 6 working days.
Why does it take so long?
It can take a few months or more as the retailer needs time to approve your purchase and cashback. Once it's been approved, you'll then receive it in your Quidco account and you'll be able to withdraw the money however you wish.
While this may seem like a long time to have to wait, you should start earning cashback regularly the more you use Quidco to make online purchases, so you won't have to wait so long. You may even forget about it, in which case, it'll be a nice surprise when you do get it back!
Benefits of Quidco
The potential advantages of becoming a Quidco member include:
Free cashback for doing your usual shopping
Low £1 minimum balance to withdraw
Average member earns around £280 a year (depending on how much you shop online)
Completely free to use (unless you opt for a premium membership)
Over 4,500 top retailers to choose from
Read more: A full, detailed review of the Quidco website
What is Quidco Premium?
If you have a standard, free account with Quidco, you may wish to upgrade to the Premium account to receive more benefits.
It costs members just £1 of the cashback they've earned every active month.
Benefits include:
10% cashback top-up

Double the Difference Highest Cashback Guarantee

Higher payouts and bonuses

No adverts
Quidco vs TopCashback comparison
Quidco and TopCashback are generally the most popular cashback sites and often referred to as the best and highest paying ones in the UK, but how do they compare to one another?
Let's take a look at the main differences:
| | |
| --- | --- |
| Quidco | TopCashback |
| Free and paid membership available | Free and paid membership available |
| 10 million UK members | 18 million worldwide members |
| Cashback rate of 80-100% | Cashback rate of up to 105% |
| Friend referral scheme offers a cashback bonus for every friend that joins Quidco and earns their first £5 cashback | Friend referral scheme offers up to £7.50 cashback after they've earned their initial £10 cashback |
| Over 4,500 retailers to choose from | Over 4,000 retailers to choose from |

Aside from the most popular choices, there are also many other cashback sites on the rise, including:
Read on to find out about these different cashback sites or read our complete Quidco Review for further information.
Swagbucks review
With Swagbucks, you could earn cashback and gift cards for online shopping, completing surveys, watching videos, and more.
What is Swagbucks and how does it work?
Swagbucks is a free service that provides members with cashback and gift vouchers for:
Doing online shopping
Completing surveys
Watching videos
Playing video games
Browsing online
By doing the activities listed above with Swagbucks, you will earn points. Then, you can redeem your points for either gift cards for your favourite online retailers or choose to get cashback via PayPal.
You could earn gift cards from over 1500 retailers (UK, Canada and US), including the likes of Amazon, Sky, Groupon, Marks and Spencer and Graze, for completing straightforward tasks online.
The benefits of Swagbucks include:
It gives out 7,000 free gift cards to members each and every day
You can earn cashback in a variety of ways, not just by shopping online
Swagbucks has paid its members over £469,000,000 in total
Easy way to earn money at home
OhMyDosh! Review
OhMyDosh is a free, UK-based online service that offers cashback to its users in exchange for the completion of surveys and/or purchasing certain products.
Is OhMyDosh legit?
OhMyDosh is a legitimate, safe way of making money at home, but you must remain sensible in how you use it, as always with cashback sites.
You do not have to provide any bank details that would allow them to take money from you and your cashback is paid to you via PayPal or standard bank transfer when you're ready to withdraw it, depending on your personal preferences. The cashback should be in your account within three to five working days, so you aren't required to wait months to receive your rewards like with other reward websites.
Once you have earned the minimum £10 cashback balance, you are able to withdraw your 'dosh' and spend it however you like.
It is also rated 4.5/5 on Trustpilot, with 94% of people rating it as either 'Excellent' or 'Great', suggesting that the majority of its members are satisfied with its service and the cashback they receive.
The people that choose to use OhMyDosh ahead of other sites do so because you are able to earn cashback for all sorts of online activities, whether it's following OhMyDosh on Instagram, or buying clothes at Boohoo.
TopCashback review
Earn cashback and save money when you shop online or in-store at over 5,000 retailers with TopCashback.
What is TopCashback?
TopCashback was founded in 2005 and claims to be the UK's highest paying cashback site in the UK, passing up to 100% of its commission over to its members.
How does TopCashback work?
Signing up to TopCashback is easily done via their app or website, using basic personal information such as your name, date of birth, and email address.
You can start earning cashback as soon as you've signed up; just remember not to shop for the sake of earning cashback and think of it as more of an added bonus.
Is TopCashback legit and safe to use?
With a TrustScore of 4.5/5 on Trustpilot, the cashback site seems to be near-enough perfect. Over 129,000 consumers have reviewed TopCashback, and only 4% rated its service as 'Poor' or 'Bad' – that's pretty good going!
Cashback FAQs
So we have reviewed the best and most popular cashback sites available in the UK, but knowing as much as you can about the ins-and-outs of cashback can also help you make an informed decision on which would be best for you.
Here are the answers to some commonly asked questions:
What does cashback mean?
Cashback is offered by websites such as Quidco and OhMyDosh when you make a purchase through their website. It essentially refers to getting a certain amount of money back from your purchase, and usually amounts to something between 1% and 5% of the total cost.
It essentially is there to help you get a little back from your everyday purchases online.
How do cashback sites make money?
Cashback websites usually make money by receiving an amount of commission from the retailers that they feature on their websites. They share this affiliate commission with you, which is how you get your percentage of cashback.
They also offer 'premium' memberships, which cost users a set monthly fee.
How to claim cashback
Once you've built up an amount of cashback that you are happy with, most sites will let you withdraw the balance to your PayPal, bank account, or even as an e-gift voucher.
Each cashback site varies in relation to the length of time the cashback takes to reach you, but this is usually stated within the terms and conditions, so make sure you fully understand them before signing up.
What is cashback by redemption?
Cashback by redemption is usually associated with mobile phone purchases and is slightly more complex than automatic cashback.
Redemption cashback requires you to complete some sort of claim before you are able to receive any money back on your purchase, while automatic cashback is usually a lot easier to get your hands on.
In order to get your cashback by redemption for a mobile phone purchase, for example, you usually have to wait a set period of time and then send the company a claim with proof of your phone bills to validate it.
In short, it requires more organisation and effort than standard 'automatic' cashback with reward websites.
For more in-depth information on one of the best cashback websites in the UK, head over to our full Quidco review or check out our related guides below for further money-saving advice and tips!
Related articles:
---