How do Cashback Sites Work?
---
---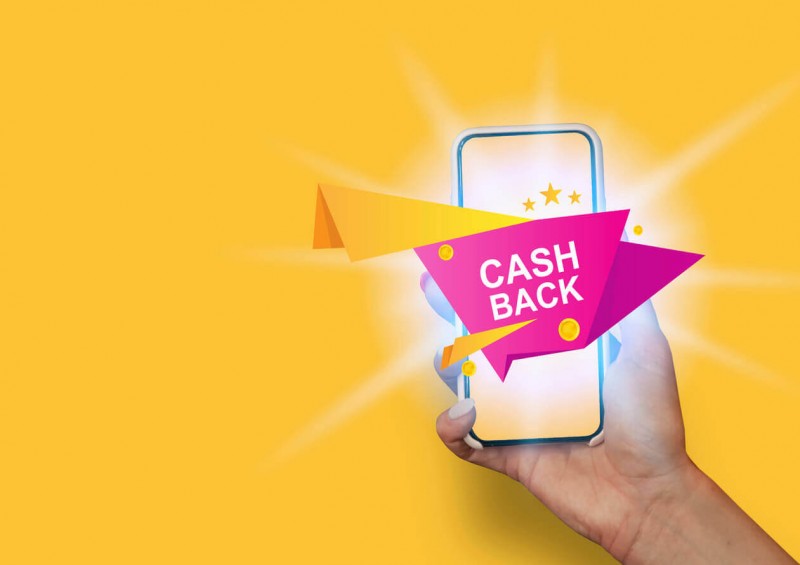 Cashback sites are becoming an increasingly popular way of making money online, and many people are taking to the internet to make money by using cashback offers in order to benefit from their purchases.
In our guide, we'll take you through the exact cashback meaning, as well as two of the best cashback sites in the UK, plus the best cashback apps that you can use to make money online.
If you're looking for advice on how to earn money online and you're wondering what you can get cashback on, we've put together the ultimate guide to help you out.
What is cashback UK?
Cashback sites work by paying you a cash reward when you purchase goods or services through their referral link.
There are many different types of goods and services that you can use cashback for such as car insurance (check out our cashback on car insurance article here), plus bank accounts, mobile phone contracts, fashion goods and more.
While most cashback sites work by getting you to pay for purchases through their links online, you can also sometimes use cashback referrals in physical shops.
There are also other ways to make money with cashback sites such as by completing online surveys, entering into competitions and even simply just getting quotes from comparison websites.
Learn more: Get Up to £75 Cashback on Your Car Insurance
How do cashback sites work?
Think of cashback sites like an online intermediary; instead of going into a physical shop, you can purchase an item or service you want online and by using a cashback site's link, you not only receive your good or service, but you can also make money by purchasing through the link they provide.
How do cashback sites make money?
You can think of cashback sites almost like affiliate marketing in that they'll pay you a kind of commission for purchasing something through their link.
It might seem a little strange for cashback sites to offer you money when you buy something via their site; what incentivises them to pay you for your purchase?
Ultimately, cashback sites will make money through methods such as advertising (TV adverts, using influencer marketing or magazine advertisements, for example).
They also make a huge portion of their money by being "rewarded" from merchants that they list on their website. For example, if a cashback site features Tesco Mobile on their website and you purchase a mobile phone contract through their link, Tesco Mobile will reward the cashback site with a commission for the referral, which the cashback site then passes on to you as well.
How does cashback work in shops?
Earning money back on your purchases via cashback sites doesn't just have to be online, you can also take advantage of the reward schemes in high-street shops as well.
Some cashback sites also have apps such as Quidco; their ClickSnap app enables you to enjoy plenty of offline cashback deals by buying a product and then uploading a photo of the receipt which allows you to get the cash back.
Read more: Quidco Review - Britain's Best Cashback Site?
Best cashback sites
There are plenty of cashback sites available out there, but it's important to do your research before you commit to one.
As Martin Lewis says, if there's a fee to sign up to a cashback site, avoid it; you should only use cashback sites that have a 'free to join' option.
Some of the best cashback sites in the UK include Quidco, Swagbucks and TopCashback. Let's take a look at two of the most popular cashback sites that have the best payout rates.
Quidco
Quidco is one of the leading cashback sites out there. There is a premium membership available which you have to pay for, but their basic membership is free and well worth becoming a member without actually having to pay.
How does Quidco work?
Quidco works by allowing you to browse for your favourite online retailers and then when you make a purchase through their referral links, they pay you cashback as part of your purchase.
There's over 4,500 merchants listed on Quidco, including top brands such as Very, ebay, Just Eat, O2 and many more and you could earn hundreds of pounds every year, just by carrying out your normal shopping habits through Quidco.
TopCashback
TopCashback works in a very similar way to Quidco in that you're rewarded with cashback for making purchases using their website and app.
There are also memberships available for TopCashback, but it's not really necessary to sign up to these; the free version still enables you to earn money on the purchases you make.
TopCashback also has slightly more retailers available with over 5,000 merchants for you to browse through, but both Quidco and TopCashback are relatively similar in what they offer their members. It's a good idea to check both out though, as well as other websites, if you're looking to make as much money online via cashbacks sites as possible.
How long does it take to receive cashback?
The length of time it takes for you to receive cashback will, of course, be entirely dependent on each cashback site.
Some may take as little as a few seconds or 10 minutes to come through, some can take up to a week and some may even require you to reach a certain threshold (such as £50, for example), before you can make a withdrawal.
You can also be paid in numerous different ways. For example, some cashback sites may pay directly into your bank account, some may use PayPal to pay you your commission and some sites might offer gift cards or vouchers as well as cash rewards.
Using cashback sites to make money online certainly isn't a 'get rich quick' scheme. Making money via cashback sites does involve you spending your own money in order to benefit from rewards, so you should only ever spend money on things you'd usually buy.
They can, however, be a great way to make a little extra money here and there, especially if you were already intending to make the purchase anyway!
Take a look at our useful guides below for more information regarding cashback sites and saving money.
Related guides
---