The Best Money Savings Apps in the UK
---
---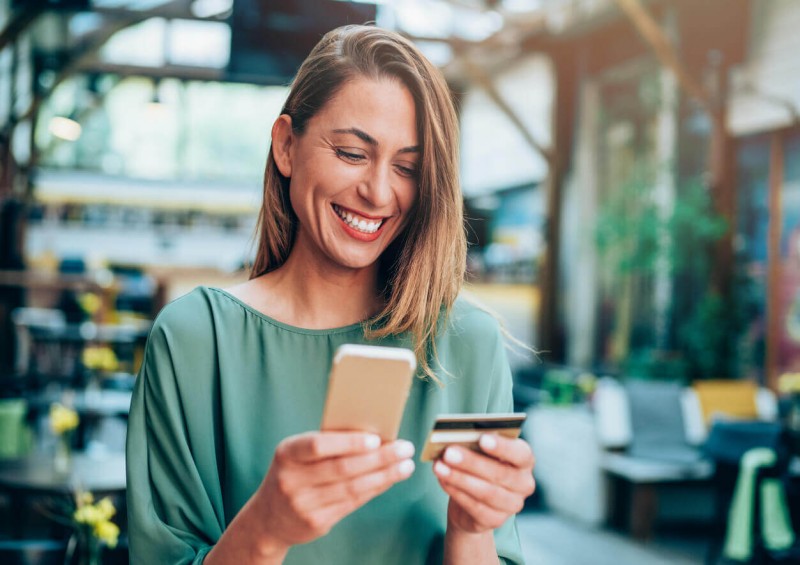 With the economy hanging in the balance and Brexit looming, the cost of living is going up. On top of that, we all have Christmas 2020 just around the corner, so consumers in the UK should be looking for new and innovated ways to save money if they want to keep on top of their finances now and in 2021.
All of this means we all need to be keeping track of our spending and saving money wherever and whenever possible.
In today's modern world, there is an app for just about anything and everything, but "is there an app to help me save money" I hear you ask? Of course there is!
In fact, there are too many apps to choose from, with Apple having around 50 money-saving apps and Android over 100. In this guide, we've narrowed it down to the best 5.
So what is the best app for saving money?
If you really want to round up spare change and put more money in the savings pot, there are some really useful free and premium apps to help you achieve your savings goals.
To help you choose the best budgeting app and achieve your best monthly savers ever, we've rounded up a selection of what we consider are the 5 best money management apps.
The 5 Best Money Saving Apps in the UK 2020:
Money Dashboard (and Neon)
Description: Budget and Spending Tracker
Available on: iOS 11.0 or later, Android 6.0 or later, desktop (laptop, computer etc)
Cost: FREE
Google Play rating: 3.6 stars
App Store rating: 3.8 stars
Money Dashboard connects to all major UK banks and building societies through 'open banking' APIs (Application Programming Interfaces) and all major credit card accounts too. This means you can view all of your accounts in one 'dashboard'.
To help you budget, the app will suggest a target based on your spending. It does this by putting all your bank payments into categories - for example, utility bills, shopping, etc.
Because Money Dashboard connects directly to all your bank and credit card accounts, you don't have to faff about with adding individual purchases to your app all the time; it's all automated.
You might like: What Not to Buy With a Credit Card
As this app tracks all of your spending by using categories, you can easily see exactly what you've spent on food and drink, shopping or transport. In addition, the app will round up your account balance after all your bills have been paid.
You are also able to view all your bills and subscriptions in one place.
It might not have a 5-star rating due to a few 'gremlins in the system', but for a completely free app, we think it's worth including in our top 5 money apps.
They also have a new product called Money Dashboard Neon, which is said to provide better performance than the original Classic app. With the new Neon app, you can connect to more than 40 different banks or financial institutions, and it works with all types of mobile devices. Despite being a new product, both apps are still considered to be useful tools for money management.
Find out more about the Money Dashboard app now.
Yolt
Description: Money Manager, Budget Planner, Spend Tracker
Available on: iOS 12.0 or later, Android 5.0 or later
Cost: FREE
Google Play rating: 3.4 stars
Yolt connects your bank accounts, credit cards and pensions to the app, but it doesn't mention being able to connect loans, so this app might not be quite as comprehensive as some of its competitors in this guide. But when it's free, you can't really complain!
Yolt is a UK app that rounds up change for you and its Spend Smart feature helps you keep track of daily spending and set budgets. You can switch on 'Jar Boosters', which will automatically move money to your 'Money Jar' to help you save. In addition, there are various 'Savings Goals' within the app and a fun feature called 'Smash a Money Jar Challenge' to encourage you to save further.
If you want a UK app that literally rounds up your change, then Yolt is the app for you.
Yolt offers customers a Yolt bank account for free, where you can put aside spending money for the month. You can then use a Yolt debit Mastercard for your purchases, and if you switch on 'The Round Up Booster', Yolt will save the change left over from every purchase. This saved change is then automatically transferred into your Money Jar. In addition, you can get in-app cashback from top brands. It's a win-win!
The 'Money Jar' helps you easily see exactly how much money you've saved or spent; you can just view the 'wallet tab' to view both your Money Jar and Yolt bank account together.
This app is also good for what can sometimes be awkward situations - for example, where you'd like a friend to contribute to a meal you've just shared. This app can even detect a large restaurant bill and will ask if you'd like to ask a friend to contribute to your meal!
We think this app is really switched on when it comes to saving money and has a lot of unique features that its competitors are lacking.
The icing on the cake is that you don't need an exemplary credit score to open a Yolt account as they don't even carry out credit checks, so signing up for the Yolt app won't affect your credit score!
Emma
Description: Money Manager & Budget Planner Tracker
Available on: iOS 9.2 or later, Android 5.0 or later
Cost: FREE or you can subscribe to Emma Pro from £2.99 per month with varying subscription options up to £59.99 a year. View the information section on the App Store for full subscription options.
Google Play rating: 4.3 stars
App Store rating: 4.7 stars
Again, Emma is an 'open banking' app that connects to all your bank accounts, credit cards, savings accounts, pensions and even your cryptocurrencies.
Like it's competitors, Emma places all your spending into digestible categories, enabling you to easily assess your spending habits. The app uniquely separates subscriptions from your daily spending, allowing you to rid yourself of wasteful subscriptions that you don't really need or use.
Emma boasts that it uses state-of-the-art TLS 256-bit encryption (the same protection banks use) to protect your personal data, which is reassuring to know.
The app tracks bank charges and flags up which banks are greedily charging you the most fees, and it can also notify you when you exceed set budgets.
Emma uses smart technology to tell you an affordable amount you can put into savings at the end of each month.
According to reviews, this app is easy to use but is lacking in certain features unless you pay for the premium version.
Plum
Description: The AI Assistant that Grows your Money
Available on: iOS 13.0 or later, Android 6.0 or later
Cost: FREE or Plus £1.00 p/m or Pro £2.99 p/m
Google Play rating: 4.4 stars
App Store rating: 4.7 stars
The FCA-regulated Plum app is an automatic savings app which connects to all major bank accounts and can link up to 5 credit card accounts on iOS only, and its aim is to stop you getting 'ripped off' by switching to less costly providers.
Plum analyses your spending and then sets money aside for you in a 'Money Jar'. To further round-up savings, the app puts aside 'spare change' for you.
The app sets fun challenges to encourage you to save and you can split amounts between your savings goals (i.e. for saving towards a new car or a holiday).
It also compares your spending habits against your peers, using similar demographics with their 'health check' diagnostics tool.
You can also get 6% cashback if you shop with one of their partners.
A paid feature of Plum is an option to grow your money by choosing low or high-risk investments. You can set up your app to auto-invest from little as £1 per month with an annual average provider/fund management fee of 0.53%.
Plum did have some bad press after lots of user complaints in December 2019 following technical issues which made customers' money 'disappear', and customers were further frustrated by not being able to contact a human at Plum. However, with a high average rating of 4.7 on the App Store, they must be getting something right!
Moneyhub
Description: Money Manager, Spend and Budget Tracker
Available on: iOS 9.0 or later, Android 5.0 or later, Desktop (laptop, computer, etc.)
Cost: Free trial then £1.49 p/m or £14.99 p/a (Apple), Free trial then £0.99 p/m or £9.99 p/a (Android)
Internet: £0.99 p/m or £9.99 p/a
Google Play rating: 4.0 stars
App Store rating: 4.4 stars
Moneyhub also uses open banking, so you can view all of the information from your bank accounts, credit card accounts, mortgages, pensions, investments and savings accounts in one place on the apps 'Accounts and assets' page.
In addition, you can add any assets to the app yourself, which make up part of your net worth.
Moneyhub categorises all of your spending and analyses that data to show you where you're spending your money every month, so you can budget accordingly. You can then set yourself budgets every month to try and stick to.
The app sends you notifications to let you know when you're almost at your budget limit for spending in one of your spending categories. This is really useful as you can then reign in your spending in that particular area. For example, if you're nearing your 'shopping' budget, you might stop making frivolous purchases on Amazon, like we all do!
Moneyhub currently has a limited-time offer where you can get a free trial for 6 months; otherwise, it's usually 30 days. If you use Apple products, it's cheaper to subscribe via the internet (using a laptop or computer) than via the app.
If you read the reviews online, you'll note many subscribers deem this app worth paying for, saying that it performs much better than many of its competitors.
Related guides:
---