Moneybox Review: The Saving and Investing App
---
---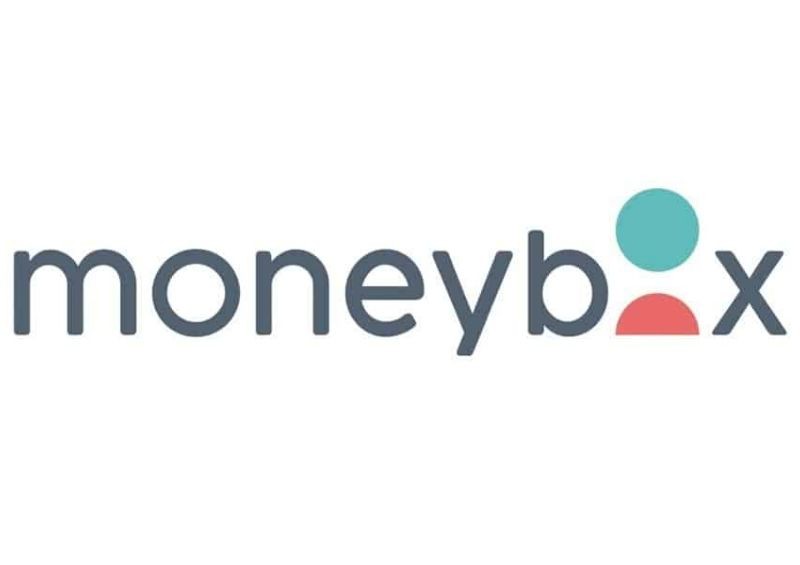 If you're looking for a way to invest or save money with minimum effort, or if you want to open one of the most competitive Lifetime ISAs on the market – you may want to consider downloading the award-winning Moneybox app.
Sign up for just £1

Open an account within minutes from your smart phone

User-friendly dashboard

Wide selection of account options

Unique 'Round Ups' feature

Market-leading 1.25% Lifetime ISA
The basics: What is it and is it safe?
We're constantly being offered new and innovative ways to help us save money, thanks to the development of smartphone and online banking, so determining which money-saving apps and websites are legitimate can be difficult.
Therefore, it's important that you consider your options carefully and understand exactly what you're signing up to before you start pouring your money in.
What is Money Box?
Moneybox is a smartphone app that enables users to save and invest their money through various types of useful accounts.
It was founded in 2016 with a smart, yet simple feature known as 'Round Ups', which let users connect their bank account and 'round up' their spare change from purchases to be put into savings or investment accounts.
For example, if a user spent £1.60 on a coffee, £0.40 would be invested in a stocks and shares ISA.
This feature is still a large part of the app, but Moneybox has expanded significantly and now offers various types of savings and investment options, including the well-renowned and market-leading Lifetime ISA (LISA).
Consumers can use the Money Box app to open and invest in their savings or stocks and shares with a few simple taps of their smartphone.
Of the many options available, the Moneybox app is one of the best and most reputable ways of saving money in the UK, offering an array of unique and user-friendly features.
Is Moneybox safe?
Moneybox is authorised and regulated by the Financial Conduct Authority (FCA) and all of your details are secure with its 256-bit encryption, so yes, the Money Box app is safe to use.
Its most popular attraction, the Lifetime ISA, is issued by Investec, which is covered by the Financial Services Compensation Scheme (FSCS) that protects your cash up to £85,000.
What happens if Money Box goes bust?
As the app is authorised by the FCA and covered by the FSCS, any investment of up to £50,000 is protected. Savings accounts are also covered, with any deposits up to £85,000 also protected in the event that the Moneybox app was to go bust.
Remember: Your money is not protected if the investment market fluctuates (as with all types of investing), so just bear in mind that there is always the risk of getting back less than what you put in.
Your money is secure within the savings accounts on offer at Moneybox, but be sure to check the terms and conditions of your account before committing to it.
Award-winning app
Boosting its trustworthy reputation, Money Box won a selection of awards last year (2019), including:
Best for Beginners and Best Money App (The Consumer Investment Awards)

Digital Wealth Management Provider (Moneyfacts Consumer Awards)

Digital Wealth Manager (AltFi)
Read more: Digital Banking Explained
Signing up to Moneybox – How does it work?
Signing up to Money Box is really quite simple and can be done within minutes using just your smartphone.
You will need to enter your personal details to begin, including your name, email address and phone number.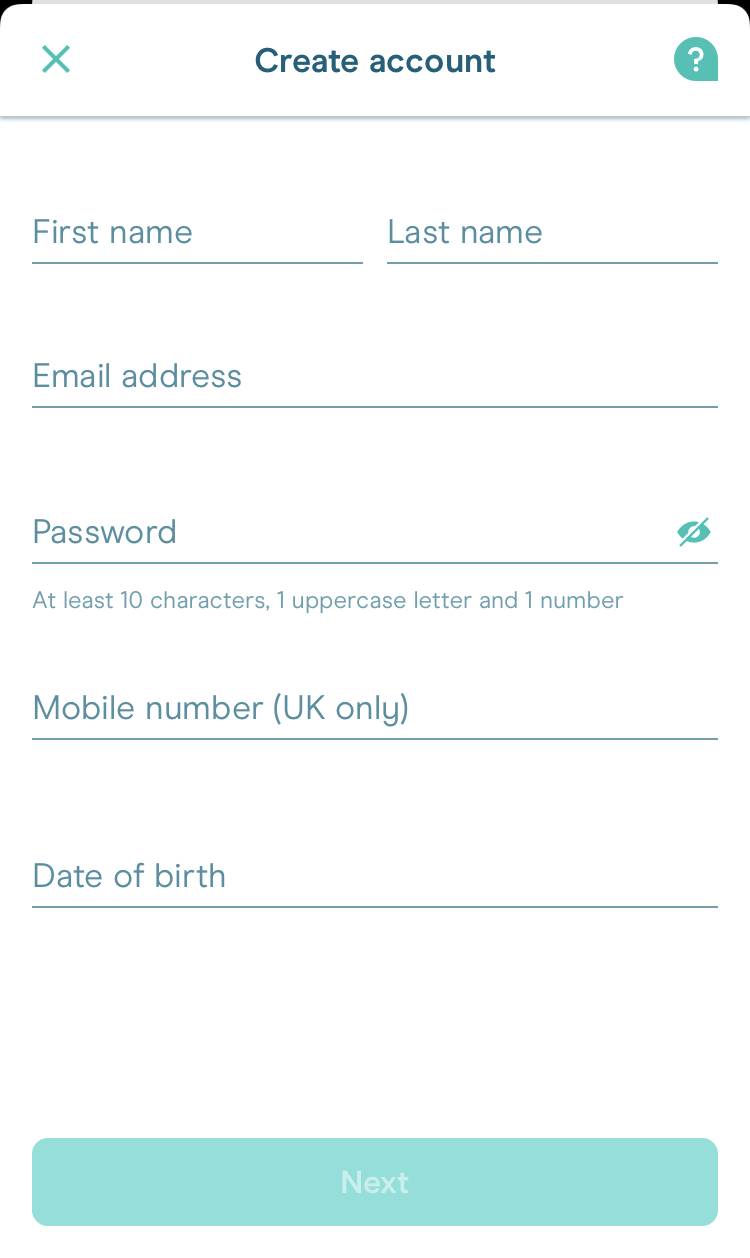 Following that initial stage, you must provide your National Insurance number and connect your bank account in order to make transfers in and out of your Moneybox app.
You then choose which type of account you want to open, which could be any of the options listed below.
Moneybox accounts
There is a wide range of accounts available on the Moneybox app, and which one you opt for depends on your personal needs and goals (general savings, saving for a house or investing).
Savings account options include:
Lifetime ISA
95-Day Notice Account
Investment account options include:
General Investment Account (GIA)
Stocks & Shares ISA
Stocks & Shares Lifetime ISA
Junior Stocks & Shares ISA
There are also pension options available to those who are interested in saving specifically for retirement.
Moneybox Round Ups
When you sign up to Moneybox, you can choose whether or not you want to save (or invest) your spare change from purchases you make on your debit card.
This feature is known as 'Round Ups', and you can opt in or out of it within the setting tab later on if you change your mind.
If you'd rather not use the Round Ups feature, you can simply add to your savings or investments in the old-fashioned way, by topping up as and when you want to.
Using the app
Once you've set up your account, you can login with your chosen 5-digit PIN code or your email address and password.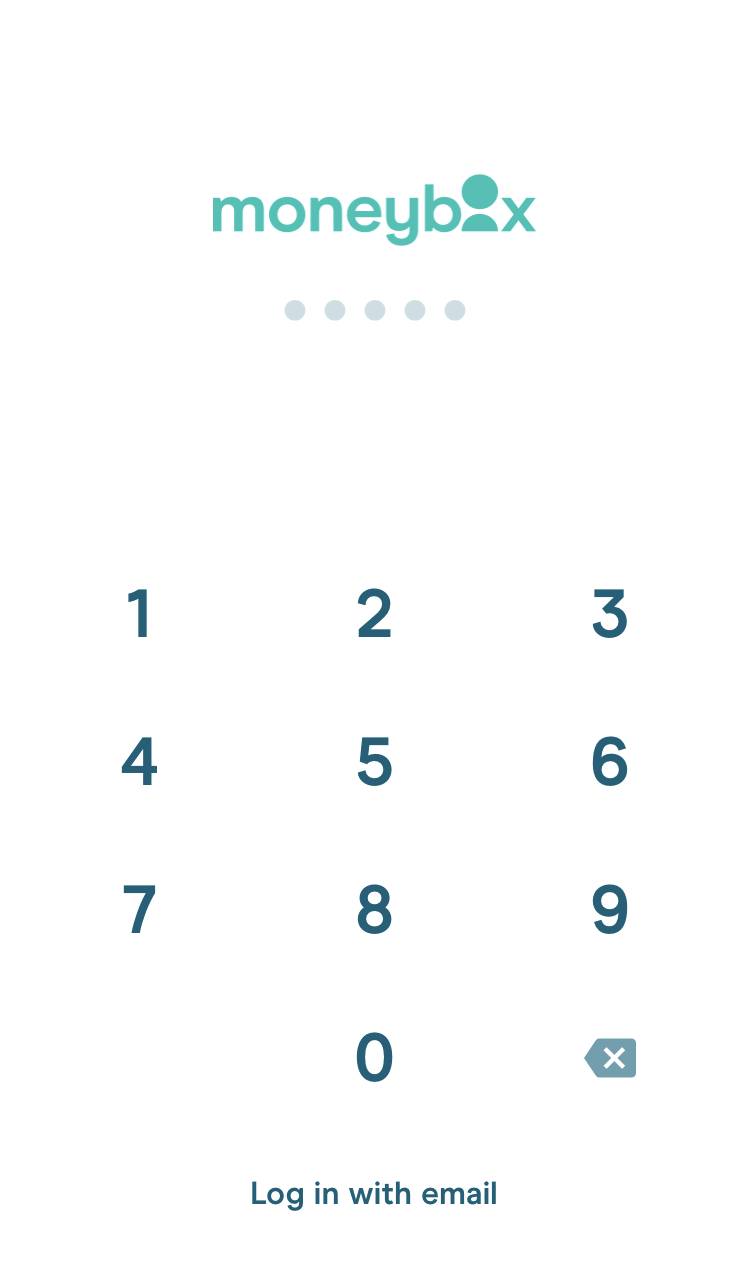 The main dashboard page is the 'This Week' tab (which is what you'll see when you sign in), where you can view how much you've saved this week within the green circle and the total amount that's in your account just above that.
You can also add money here very easily, using 'Boosts', '£10 quick add', '£50 quick add' or the 'Add Money' button, which allows you to add a custom amount either weekly or as a one-off.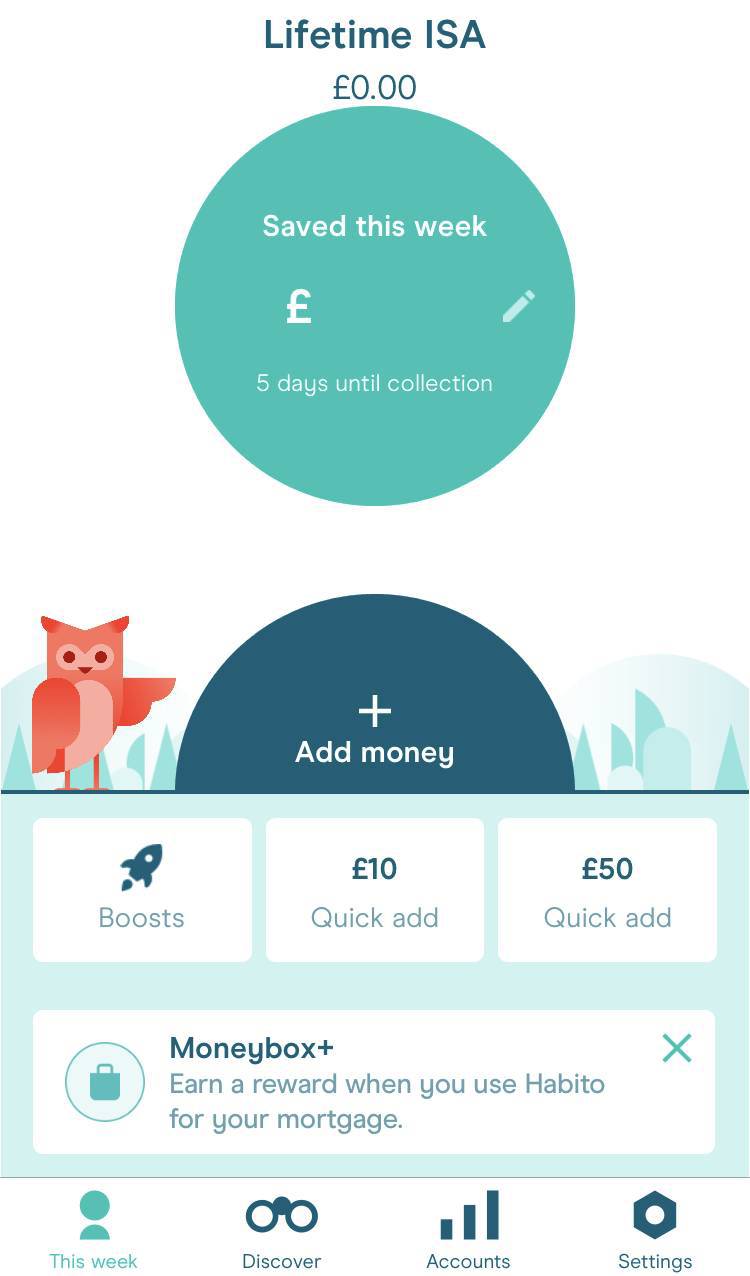 The example screenshots in this article are of a newly-opened Moneybox Lifetime ISA (May 2020).
Another important tab to visit is 'Accounts', where you are able to view all the in-depth information you need to know about your savings and/or investments in a more traditional, yet straightforward format.
If you then tap the 'Breakdown' button, you will then be presented with additional information, as seen below: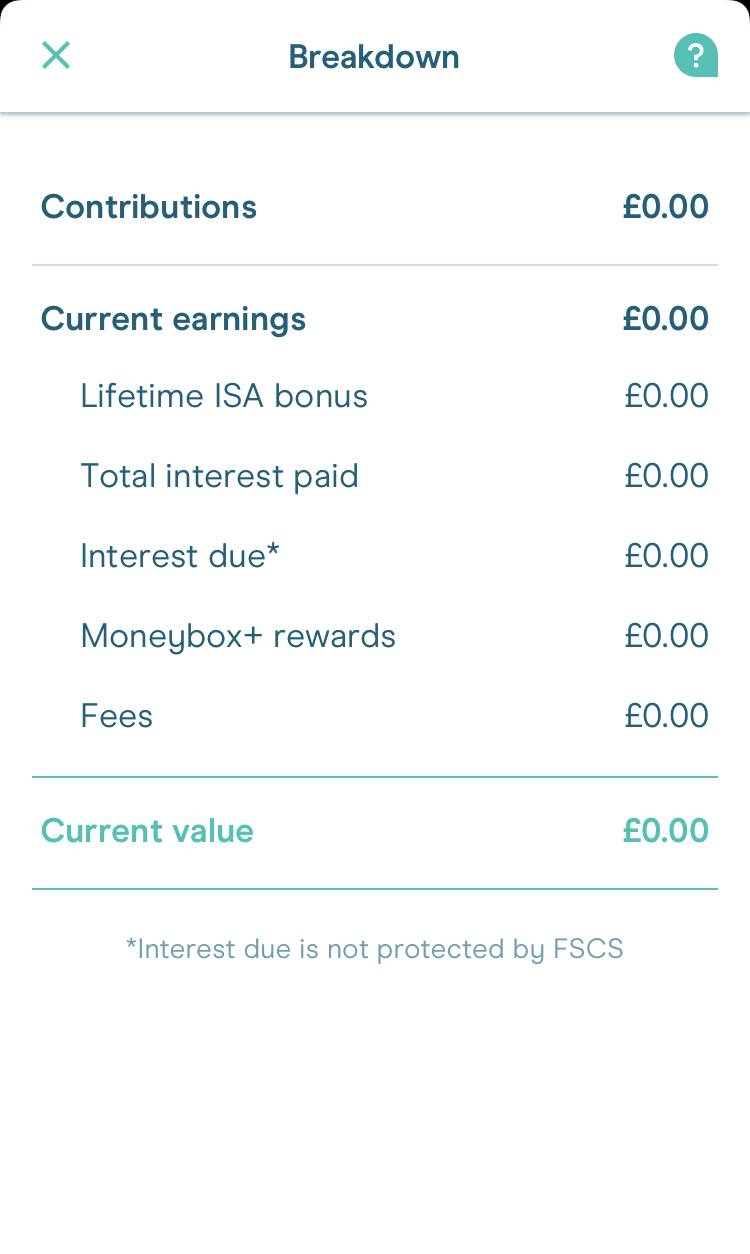 You can find all sorts of information in an easy-to-read format, including:
Your contributions
Your account's current value
Your earnings (bonuses, interest, rewards)
Today's accrued interest
Completed transactions
Users are also able to open other accounts from there as well, if they ever decide later down the line that they'd like to open another savings or investment option.
The 'Discover' tab is where you can receive rewards, read news and use useful tools in order to learn more about your finances. One of these tools includes the 'Time Machine', which lets you see how your savings could look in the future.
How does the Moneybox Lifetime ISA work?
One of the main products offered by Moneybox is its Lifetime ISA – an account that topped MoneySavingExpert's list of the best lifetime ISAs available in the UK.
What is a Lifetime ISA? In short, it is an Individual Savings Account designed to help people between the ages of 18 and 39 save for their first home or plan for retirement. Account holders receive a 25% bonus from the government on top of their savings up to a maximum amount every tax year.
Read more: Lifetime ISAs Explained
The minimum deposit to open an account is just £1, and you are able to save up to £4,000 per tax year.
Interest accrues daily and is paid monthly at a market-leading rate of 1.25% AER variable.
You also receive a 25% bonus from the government on your savings, which is paid into your account within 54 days of your contribution.
So, if you pay in the maximum £4,000 in a tax year, the government will top it up by £1,000. This equates to:
£1 for every £4 you save
A free £1,000 bonus towards your first home or retirement every year
The account must be open for 12 months before you can withdraw the funds and use it towards a house, and the property can be worth no more than £450,000.
Is there a lifetime ISA withdrawal charge? If you withdraw for any reason other than buying a house or retirement, the government will charge you a fee of 25% and you will lose your bonus. The net effect of the fee is that you lose £6.25 per £100 you contributed.
How long does it take to put money into your Moneybox account?
When you put money in (either through a general top-up or Round Ups), it is collected every Wednesday at midday – you will be able to see a daily countdown until collection is due underneath the graphic that shows how much you've saved this week.
Once your savings are collected from your 'Weekly savings total' every Wednesday, it is then processed and invested into your account seven working days later (on the Friday of the following week).
All of this information, including pending investments and transactions in progress, is available to be viewed within the 'Accounts' tab on the Moneybox app.
Moneybox lifetime ISA review
The Moneybox lifetime ISA has been touted as the best on the market, and it's certainly worthy of that label.
Money Box has a Trustpilot review rating of 4 stars, with 69% of 331 reviewers rating the app as 'excellent', 9% rating it 'great' and 12% rating it 'bad' (5th May 2020).
As with any financial products or services, be sure to read a wide range of reviews and personal experiences to help you determine whether or not Moneybox is a good investment for you.
The key points to take away from our review of the Moneybox LISA are:
The app's dashboard is straightforward and easy to use
The interest rate is market-leading
Your details are secure with 256-bit encryption
You can sign up within minutes
Just £1 is needed to open an account
The unique 'Round Ups' feature allows you to add to your savings consistently and effortlessly
Moneybox seems to be paving the way for all money-saving and investment apps, making it one of your best options if you're looking to open a LISA or any other savings account.
For more information on related topics, be sure to read our guides:
---