Lifetime ISA Explained: How Does it Work?
---
---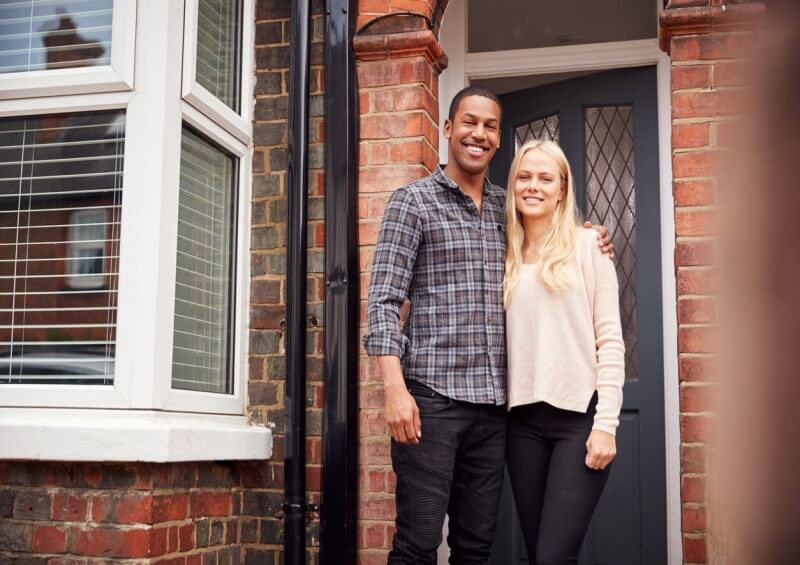 Looking for a way of saving for your first home or retirement? The Lifetime ISA (LISA) could be the perfect account for you. And what's more, you get a handy bonus from the government on a monthly basis!
There are many different types of savings accounts and ISAs available in the UK, which means that making a decision on which one(s) you opt for can be overwhelming. But if you're looking to save money for your retirement or your first home, you'll certainly want to consider the Lifetime ISA.
Our guide to Lifetime ISAs explains what they are, how they work and whether or not you should open one.
Skip to:
What is a Lifetime ISA?
A Lifetime ISA (often referred to as a LISA) is a type of individual savings account (ISA) that is designed to help people save for their first home and/or retirement.
How does a Lifetime ISA work?
With a LISA, you are able to save up to £4,000 per tax year and the government will give you a 25% bonus (for free!) on top of your contributions, meaning that you could get a hefty £1,000 bonus every year if you max it out (plus tax-free interest on your balance).
The Lifetime ISA is for people aged between 18 and 39, but there are also some additional requirements depending on what you want to use it for.
First-time buyers can use their LISA towards a mortgage deposit, while those looking to save for retirement can access their cash once they reach 60-years-old.
Bear in mind that you can still use the account to save towards retirement even if you have used some of your LISA funds towards your first property.
It isn't the most flexible of ISAs, but it can provide valuable benefits to certain people thanks to the generous government bonus scheme and the above-average interest rates.
How much can you put in a Lifetime ISA?
You can put £4,000 in a Lifetime ISA per tax year and it can either be added as a lump-sum or via monthly payments – it's up to you.
The government will then pay you 25% of however much you save, meaning that you could get a free £1,000 bonus every year if you save the maximum £4,000.
If you open an account at 18 and contribute the full £4,000 per year until you're 50, the maximum Lifetime ISA bonus is £33,000! But, realistically, most people looking to buy a first home will have done so by the time they reach that age.
Note: Only your contributions count towards the 25% bonus, not the interest you've earned.
Features of Lifetime ISAs for retirees AND first-time buyers
We have established that you can use your LISA to buy your first property or fund your retirement, but there are some key pointers worth knowing if you're thinking about doing either.
Some need-to-know LISA features for first-time buyers include:
You're only eligible if you've never owned a property
You must use it towards a residential property to live in (not rent out)
The property you buy must be worth £450,000 or less to receive the bonus
Couples can have one each
It must be open for a year before you can use it to buy a home
They are generally better than Help to Buy ISAs (which are no longer available), but less flexible
Read our guide on the Rent to Buy Scheme for another way first-time buyers can get support in taking their first step on the property ladder.
If you're using your LISA towards a retirement fund, it's worth noting that:
You can only access your funds when you reach 60
Using a pension is typically the better option, unless you're a self-employed basic-rate taxpayer
You can continue adding to your LISA for retirement even if it has been used towards a property
Read more on your retirement options in our full guide to Pensions and Alternatives.
Tip: Remember, you won't be able to use your bonus towards a property until the account has been open for at least a year, so you may want to "start the clock" by opening a LISA with the minimum amount (often £1) as early as possible.
When is the bonus paid on a Lifetime ISA?
The government bonus towards a Lifetime ISA is paid monthly (as long as you contribute that month), but exactly when you receive it depends on when you deposited the funds into your account.
For example, with the AJ Bell Lifetime ISA, they claim the government bonus on the 6th of every month, taking into consideration all the money you've paid into your account during the previous month. It is then processed and you will usually receive your bonus around four weeks from that date. If you put money into your LISA on the 3rd of June, for instance, you will receive the bonus four weeks later. BUT, if you put money into your LISA on the 8th of June (after AJ Bell has made the bonus claim), you won't receive it until around eight weeks later.
Policies can differ between each provider, so remember to find out exactly when you should expect your bonus before opening the account.
As a rule of thumb, bonuses can take four to nine weeks to arrive in your account, but once it's there, it is yours and will be earning interest.
Providers: Which banks offer Lifetime ISAs?
Some of the best Lifetime ISA providers offering cash investment options include:
Nottingham Building Society
Moneybox
Skipton Building Society
Newcastle Building Society
Paragon Bank
Be sure to shop around before you choose which bank or building society to open a LISA with, because interest rates, minimum payments and investment options can vary between each provider.
Lifetime ISA vs Help to Buy ISA
While the Help to Buy ISA is no longer available to new applicants, you can still transfer your funds from your existing Help to Buy ISA to a new Lifetime ISA, which can be beneficial under certain circumstances.
The LISA tends to trump the Help to Buy regarding most features, including the amount you can save and the maximum property price, but it does tend to be less flexible.
The main differences between a Help to Buy ISA and a LISA, when using both towards a first-home, are as follows:
| | | |
| --- | --- | --- |
| | Lifetime ISA | Help to Buy ISA |
| Max savings | £4,000 per year | £2,400 per year |
| Payments | Lump-sum or monthly | Monthly payments only |
| Max bonus | £33,000 | £3,000 |
| Max property price | £450,000 | £250,000 |

If you want more in-depth information on the benefits of the Help to Buy ISA before making a decision on whether or not to switch to a LISA, see our full list of Help to Buy ISA Pros and Cons.
MoneySavingExpert's Martin Lewis has recommended that, in summary:
If you are definitely going to buy a home (for less than £450,000), are within the LISA age restrictions and will not be purchasing a property within the next year, you should transfer to the Lifetime ISA due to the more appealing bonus.
If you will be buying a home within the next year, or if you're not 100% going to be buying a home at all, you should stick with your Help to Buy ISA.
You might like: Starling Bank and CreditLadder Team Up to Help First-Time Buyers
Can I pay into a Help to Buy and Lifetime ISA?
You can have both a Help to Buy ISA and a LISA, but you are only able to use the bonus from ONE of them to buy a home.
If you use the 25% bonus from the LISA to buy your first property, you won't get the Help to Buy ISA bonus, but you can still use the funds within the account plus the interest that it has earned.
If you use the Help to Buy ISA bonus (which is also 25%), you'd have to pay a penalty to use any savings in your LISA towards a property, but you would still be able to use it freely for retirement.
How to work out how much your LISA will make
If you want to work out how much your Lifetime ISA will be worth after a certain amount of time, you can do so using a Lifetime ISA calculator.
It can be done within a matter of minutes; you simply need to answer some straightforward questions, including:
How old are you?
What are you saving towards?
How often do you want to save?
When do you want to buy your first home/retire?
Getting the best Lifetime ISA
A large proportion of high-street banks (including Barclays, Nationwide and NatWest) do not offer LISAs and you will need to do some research of your own to find out which Lifetime ISA provider best suits you.
While there aren't hundreds upon hundreds of providers offering LISAs, there are still a range of options available and they all vary considerably, so it's important that you shop around before making a decision.
A Lifetime ISA can be a highly advantageous way of saving for a first-home in particular, so if you fit the requirements and your circumstances mean that it suits you, we highly recommend that you look into it and consider opening an account.
For more information on related topics, be sure to read some of our other useful guides:
---