Starling and CreditLadder Team Up to Help First-Time Buyers
---
---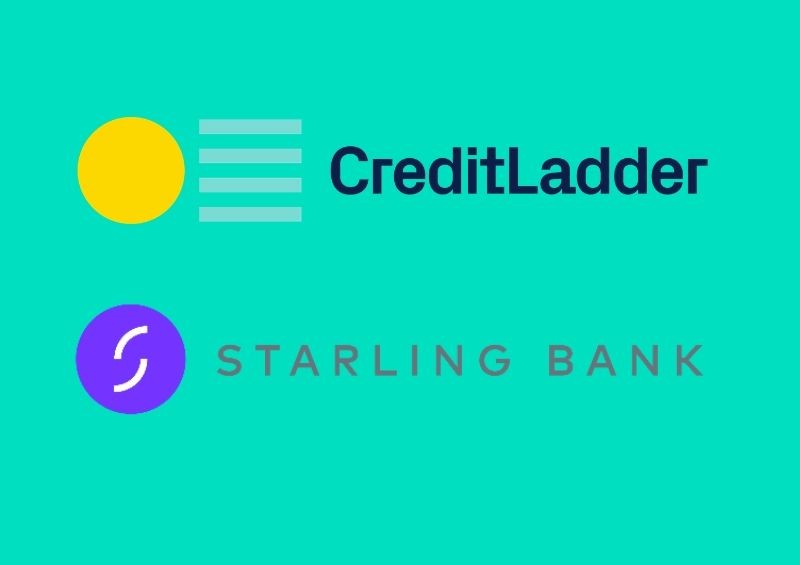 In what seems like a good move for everyone it concerns, digital bank, Starling, and credit reporting service, CreditLadder, have teamed up to help first-time buyers improve their chances of being accepted for their first mortgage.
They plan to do so by allowing people to use their monthly rent payments as a way of building a credit history, and therefore (hopefully!) improving their credit score.
A mere two percent of people aged 30 years old or younger have an "excellent" credit score, despite that age group being the most likely to be paying out hundreds of pounds to landlords each month, without the credit reward to show for it.
While keeping up with regular rent payments and saving up as much as possible for a deposit on their first house, these people don't typically have the credit status to get a decent mortgage.
This is because rent payments are not usually a factor considered by credit reference agencies (CRAs) when calculating an individual's credit rating/score, but if they were taken into consideration, it's almost certain that young people would be in with a far better chance of being accepted for their first mortgage.
This is where CreditLadder and Starling's partnership could help, as they plan on sending reports of an individual's rent payments directly to the UK's leading CRA, Experian.
They hope that providing this proof of consistent, regular monthly payments will help improve young people's credit scores, and eventually make it a lot easier for them to get a mortgage.
What is CreditLadder?
CreditLadder is a free credit reporting service that helps its users improve their Experian credit score, or credit rating, by using their rent payments to form a credit history.
If you sign up to Credit Ladder, it will send reports of your on-time rent payments directly to Experian, as a way of demonstrating proof of your financial reliability in the hope that your chances of being accepted for a mortgage (or any type of credit) will eventually increase.
For more information on the company and its services, take a look at our CreditLadder review and guide.
What is Starling Bank?
Starling Bank is a mobile-only, digital bank based in the UK, offering general banking services such as current accounts as well as business accounts.
With Starling Bank, you receive instant alerts to your mobile when you withdraw, spend, or receive money, as well as useful insights into your spending habits.
People generally sign up to Starling Bank due to its modern benefits and accessibility, and the many perks that come with it, including the fact that there are no fees for overseas spending.
Read More: Starling Bank Review | The Best Mobile Only Bank in the UK?
Starling and CreditLadder's agreement – how does it work?
Before doing anything, make sure that your rent is set up as a standing order, and that you consistently pay the full rent on-time to your landlord each month.
If you're already a Starling Bank account holder, then connecting it to CreditLadder is very straightforward.
First, open the Starling Bank app on your smartphone and head to the "marketplace" section, where you'll see Starling's various partnerships.
Tap the "credit scores" category, within which you'll see the CreditLadder option. Once you select that, you'll be prompted to sign up to the service, which is done quickly and easily by providing the required information regarding the property, your landlord, and your own personal details.
You don't necessarily need permission from your landlord to use the service, but they will be contacted to verify the details and essentially prove that you are a tenant at their property.
Once verified and signed up, your monthly rent payments will appear on your Experian credit report, in the hope that it could eventually improve your credit score.
The aim of the partnership, according to Starling bank CEO and Founder, Anne Boden, is to give people a better chance of getting on the property ladder during these difficult economic times. It's a free way to improve your credit status and increase your chances of being eligible for better mortgage rates.
Can you use CreditLadder without Starling?
You don't need to be a Starling account holder to receive CreditLadder's services; you simply sign up on the CreditLadder website directly, rather than doing so through Starling's app.
But, that being said, the most efficient way of making the most of the benefits of Starling and CreditLadder is to use them both in conjunction with each other.
If you don't have a Starling bank account, it can be set up in a matter of minutes and you're able to transfer all your money and payments from your existing account straight away with the Current Account Switch Service, available online.
Average credit score in the UK and credit eligibility
There are around four main credit reference agencies in the UK which create and distribute credit reports – all of which use different scoring systems.
It's therefore pretty difficult to get an idea of the average credit score in the UK. But, in this case, Experian is the CRA in question, which is scored out of a maximum 999.
Any rating over 880 is considered a "good" Experian credit score, which is essentially what most first-time buyers are aiming for.
For more about your credit score, head to the credit score section of our money-saving resources!
---